Stepping into the beer cooler at our original location or eyeing the walls of beer at our Ottewell store can be overwhelming if you're new to craft beer and not sure where to start. Since craft beer is made on a smaller production scale than macro breweries, they have the ability to not only make a flagship lineup of brews available year-round, but also release small batch, seasonal or trending beers throughout the year. In this blog, we break down the different types of craft beer that are popular at the moment and their flavour profiles so you know what to look for next time you're browsing for a new brew in store!
---
Helles Lager
For fans of: Crisp, lighter beer
The Helles Lager, or Munich Helles, is a perfect gateway beer for those who are just starting to drink craft beer after years of big brand lagers. Historically the light and bright beer of Bavaria ("Helles" translates to bright, pale or light), this classic German beer is highly versatile for pairing with food, but is ultimately designed for refreshment and makes for a perfect beer on a hot day. These beers are light in alcohol, typically around 4-5.5% ABV. 
Munich Helles Lagers are malt-accented lager beers that balance a pleasant malt sweetness and body with floral Noble hops and restrained bitterness. They're usually a bit rounder than light lagers or all-malt pilsners with a malt character that is soft and bready, but retain that signature clean and crisp quality to ultimately create a refreshing beer with substance. 
Local example: Wild Winds The John Munich Helles Lager
---
West Coast IPA
For fans of: Earthy hop bitterness
The traditional IPA, the West Coast IPA or Pale is characterized by floral, fruity, citrus-like, piney or resinous American-variety hop character. In the US, it's the most-entered category at the Great American Beer Festival and is the top-selling craft beer style in American liquor stores. These beers are clear to slightly hazy with medium to high carbonation, and the hop bitterness—ultimately the most important characteristic of this style— is medium-high to very high. These beers are higher in alcohol than lagers, around 6-7.5% alcohol. A stronger version of the IPA can be found in the Imperial IPA or Double IPA, which boast even more hoppy flavours and bitterness and are higher in alcohol (think 7.6-10% ABV). On the other side of the spectrum, session ales are lighter versions of IPAs that still maintain that hop bitterness with a lighter body and lower alcohol. 
Local example: SYC First Timer IPA
---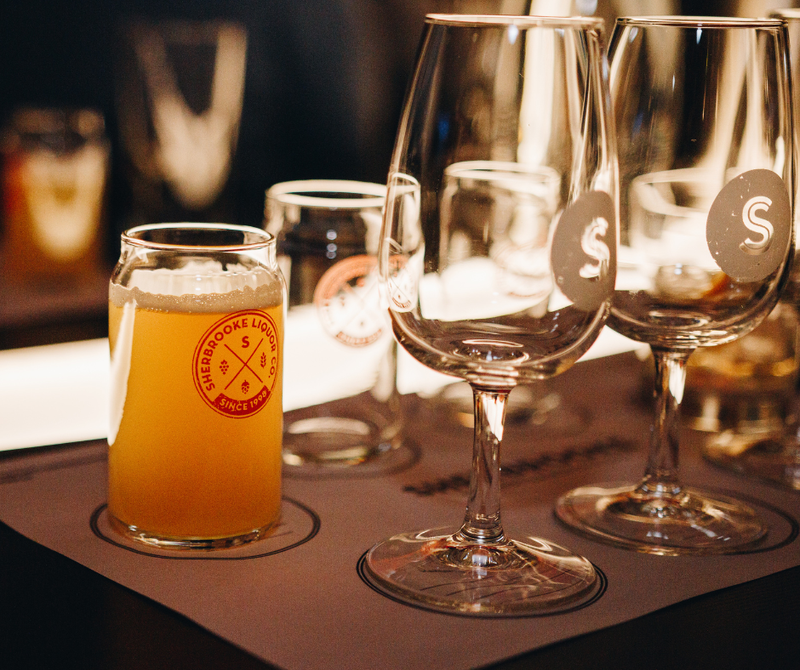 New England IPA/Hazy IPA/Hazy Pale
For fans of: Hop aromas and juicy flavours without the bitterness
Also known as the Hazy IPA or Hazy Pale Ale, this beer style emphasizes hop aroma and flavour without the bracing bitterness of a West Coast IPA. It leans heavily on dry-hopping or late hop additions to deliver a bursting, juicy, tropical hop experience. This skillful balance often includes the addition of wheat or oats for an even more creamy mouthfeel, and lends an alluring haze to this take on the IPA. 
Local example: Cabin Brewing Super Saturation NEPA
---
Cold IPA
For fans of: Crisp beers with hoppy characteristics
This new style of beer is taking the craft beer world by storm in recent years, and combines the dry cleanness of a lager with an American hop showcase. In a nutshell, a Cold IPA is an IPA fermented at lower temperatures than what is normally used to ferment an ale, which means brewers typically use a lager yeast or a combination of lager and ale yeasts. This results in similar alcohol content to a regular IPA but with a super crushable and crispy taste, and while it's hop forward with similar characteristics to an IPA, it's ultimately crisper and more crushable like a lager. Truly the best of both worlds!
Local example: Analog Hop Cone of Cold IPA
---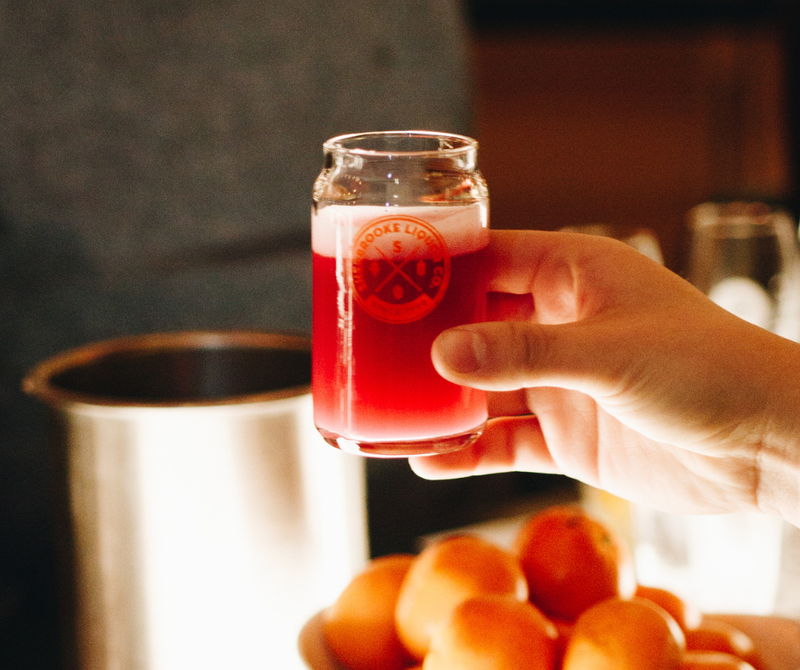 Sour Beers
For fans of: Mouth-puckering tartness and fruity flavours
Sour beers come in many different styles — from more one-note kettle sours to creamy lactose sours to highly complex, spontaneous ferments, there's a style of sour for everyone. Many sours have a dry-hopped addition to give them that touch of bitterness, while others are made with whole fruit in the mash creating beers with lively colours and juicy flavours. Fresher sours can produce more of that mouth-puckering tartness, while you can also get sours that spend some extra time fermenting and aging to create a bit more complexity and balance. There are truly so many different kinds of sours coming out these days so it's hard to keep track, but it's definitely an area of craft beer worth watching and exploring!
Examples: We put together a list of great Canadian sours in a previous blog post!
---
Pilsner
For fans of: Crisp beers with a slight hop bitterness
One of the most iconic beer styles in modern history, the pilsner captured the attention of beer drinkers around the world inspiring a myriad of regional imitations. Craft brewers have worked hard to create their own versions of Pilsner beers over the years — German, Czech/Bohemian, Italian and Dry-Hopped Pilsners are all pilsner styles you can find in our store. 
Pilsner differs from lagers due to its use of Saaz or other noble hops, which is what defines the Pilsner category to this day — it's essentially a lager that's been corrected with the addition of hops. They have a bit more of a bite to them than lagers while still retaining that crisp character that's perfect for warmer weather. 
Local example: Tailgunner Triple Decocted Czech Pilsner
---
While this list does not encompass all possible beer styles and craft beers we carry in store, we hope it provides you with a jumping off point next time you're searching our shelves for your next favourite brew. Our Ottewell location offers tons of Albertan and Canadian craft beers by the single can as well, so it's easy for you to try new beers individually without having to commit to a four or six-pack. And if you need specific recommendations, we get new beers delivered every week and our helpful staff would love to give you some tips on the beers they've been enjoying lately!