"Natural wine" is a pretty big buzzword these days — but what is it exactly? While the term "natural wine" is ambiguous and not held to any strict standard or rules, it generally means that the grapes are grown without chemicals or pesticides, are dry-farmed and handpicked, use native yeast, have no additives or fining agents, and use little to no filtering or sulfites. These wines are also classified as "low intervention" — nothing is added, and nothing is taken away. In a sense, while it's trendy now, it's actually the most traditional way to make fermented grape juice. Essentially, it's more about what you "don't do" to a wine than what you do during the winemaking process. 
Since these wines are made with little intervention, they are really able to depict the terroir, or sense of place, of a wine, including its geography, soil type and climate. A lot of grapes harvested for natural wine are picked early to retain higher acidity and lower alcohol, making for a juicy, super drinkable glass of wine. 
If you're looking to dip your toes into the world of natural wine, we carry natural wine from several international producers at both of our store locations. Here are seven natural wine producers from around the world that we think you should try.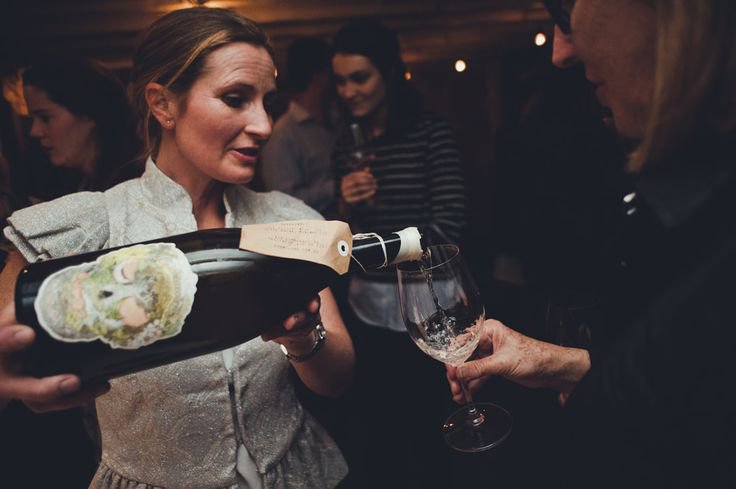 Dormilona Wines — Australia
"Dormilona" is a nickname that means "lazy bones", which was given to the winemaker Josephine Perry — but her work ethic is anything but lazy. She adopted the moniker to her wine label, Dormilona Wines, because the less she has to do (fewer manipulations and interventions in the wines), the better. 
The fruit for Dormilona wines comes from organic vineyards, with Josephine's direction to pick the fruit earlier for more acidity and to do less in the winery, with no adjustments, no oak signatures and no fining or filtration. Her wines are made from familiar grape varieties like Chardonnay and Chenin Blanc, but they come into the glass in thrilling ways, electrified by vibrant structure and cushioned with subtle texture.
We carry several Dormilona Wines in store at both locations and online, and are particular fans of her Yokel lineup. This lineup always features a turtle on the label, and this is because a portion of profits from these wines go towards protecting the super endangered western swamp tortoise that lives in a small area of West Australia near where the Dormilona vineyards are located. The labels from this year's vintage feature the adorable turtle in firefighter garb, in honour of the serious fires that have ravaged through Australia's wilderness.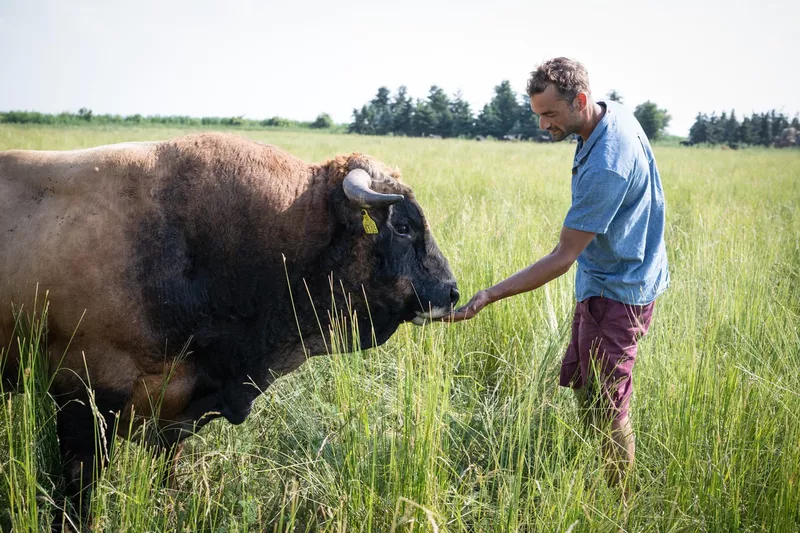 Meinklang — Austria
Meinklang Wines, located in Burgenland, Austria, is a family-owned winery with an ultimate goal to produce high-quality wines while minimally interfering with nature. In addition to having their own herd of Angus cattle that provide organic dung for fertilization, they raise pigs, chickens and goats as well – none of which are killed for meat – to add to the biodiversity and energy of their farm. 
The farm's diversity is enriched by ancient grains such as spelt, farro, and einkorn wheat, as well as the fruit orchards and vegetable gardens, meadows of wild herbs and flowers, and the elegant charm of the grapevines. Each family member is specialized in a different area of farming, with Angela and Werner in charge of the wine. They specialize in growing Austrian grape varietals like Blaufrankisch and Gruner Veltliner as well as Chardonnay. We carry different wines from Meinklang throughout the year at both of our locations as well.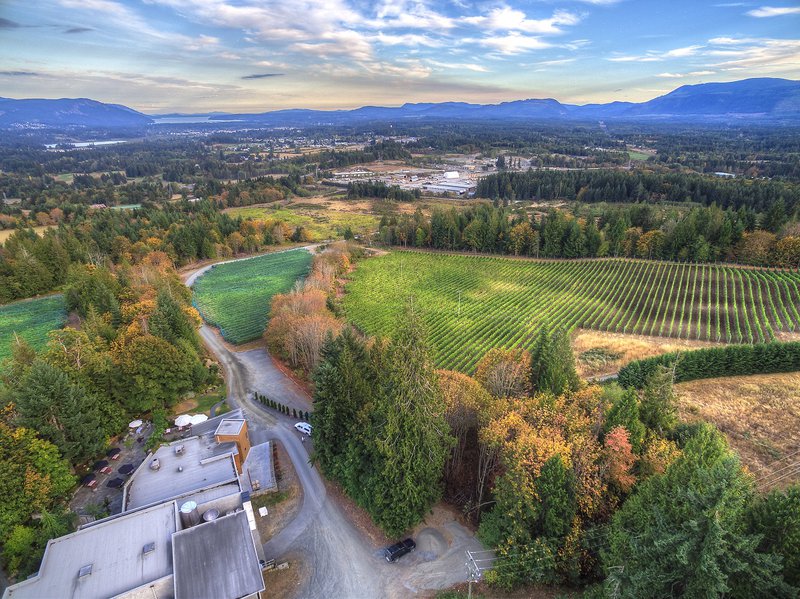 Averill Creek — Canada
From the Cowichan Valley in British Columbia, Averill Creek specializes in organic, low-intervention winemaking practices. The owner, former Edmontonian Dr. Andy Johnston, left the big city in 2001 for a more pastoral life, planting vines on 12 hectares of land perfect for growing cool climate grapes. The winery is built into the side of Mt. Prevost, and is a state-of-the-art facility incorporating three buildings structured together, allowing the wine to flow from one stage to the next without the use of pumps. This allows for gentle handling of delicate varietals, which helps the grapes retain subtle characteristics and flavours. Averill Creek's hand-crafted wines have helped raise the profile of Vancouver Island terroir and showcase what they do best — vibrancy, texture, freshness and elegance.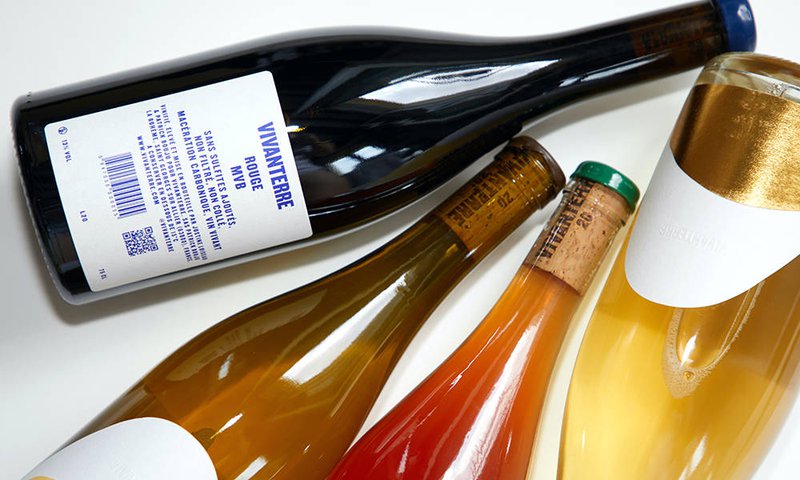 Vivanterre — France
Vivanterre is a natural wine produced in the Auvergne region of France by Patrick Bouju and Justine Loiseau, and founded by Rosie and Max Assoulin, with the support of renewed sommelier Cedric Nicaise. Using organically and biodynamically farmed grapes, vilified using natural processes and untouched by any fining, filtering, or added sulfites, Vivanterre reflects the "living earth" from which it comes. Introduced by mutual friends, the Vivanterre team came together with the intention to create a delicious natural wine using sustainable practices. In addition to their tasty pet-nat wines (natural sparkling wine), we're particular fans of their Gamay, a light bodied, juicy red wine.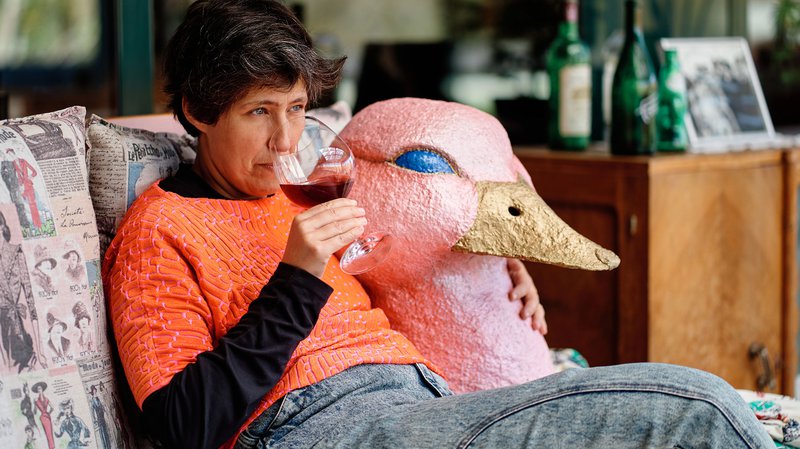 Duckman — Portugal
The original João Pato ("Pato" the family name = Duck) lived from 1920 to 1984 and was reborn in 2018 as the spirit of the Duckman winery. The Duckman is a handmade wine project by Maria João Pato and her father, Luís Pato, who hail from generations of wine production in Portugal's Bairrada region. They began this project out of their love for the region and its grape varietals, and wanted to work outside the constraints of Bairrada wine making standards. With a bold and rebellious concept, Duckman aims to raise questions about the customs and trends associated with the world of wine. The Duckman wines express the true character of Bairrada's indigenous varieties and its exceptional maritime influence. There are no indications of the region on the labels, which was done intentionally to demonstrate an acute sense of terroir through minimal intervention in the cellar. Check out their unique wines in store at either location.

Pago Casa Gran — Spain
If you're just getting started in the world of natural wine, the wines from Pago Casa Gran are a great place to start due to their outstanding value for their prices. This historic estate has wine making history that dates back centuries—wine remnants dating back to the 4th century BC were found just a short distance from the winery, in the ruins of an Iberian town located atop the mountain that borders their estate. Casa Benasal, the 300 year old winery located on the estate, has a well-preserved, ancient wine cellar. Manuela Galbis, the founder's mother, reinitiated wine production at Pago Casa Gran during the 1960s, and in 2006, the next generation of the family restarted the project and converted the estate into a leader in biodiversity and natural winemaking. They are committed to using 100% native yeasts and fermenting the wine naturally to create an authentic expression of the Valencian terroir. You can find these steal-of-a-deal natural wines at either of our Sherbrooke locations.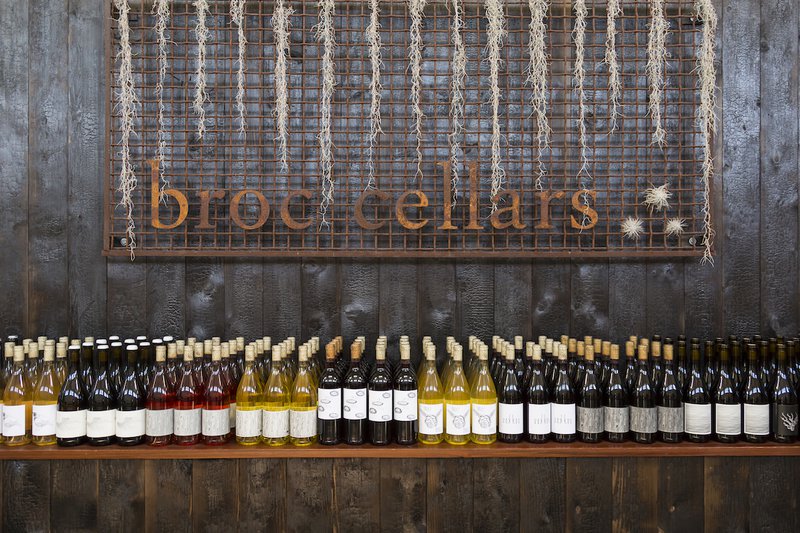 Broc Cellars — USA
Broc Cellars was started by Chris Brockway in Berkley, California. His little winery is located in an old ink factory across the street from a cement plant in an industrial park — definitely not big money Napa Valley. Chris's goal has always been to focus on sustainably farmed vineyards, old vines, heritage grape varieties, and minimal intervention in the winery. He works with vineyards from across California. He works closely with farmers to ensure grapes are grown to his specifications — opting for ripeness at lower potential alcohol levels and higher acidity. His entire portfolio, much of which we carry in store, is true to place and grape while being sensationally drinkable and joyous. 
---
Of course we carry many more natural wine producers in store, and we stock more and more every month as natural wine grows in popularity — all you have to do is ask one of our helpful staff for recommendations! Visit our online store or in-person at Sherbrooke Original or Sherbrooke Ottewell today.