The word whisky comes from the Irish (Gaelic) word uisce beatha, meaning water of life. It was one of the earliest distilled drinks in Europe, beginning in the 12th century by monks. Through colonization and trade, the tradition of whisky spread to North America and Asia, but over time, each of the major whisky "regions" have come to develop their own unique style depending on locally grown ingredients. And what's the deal with the different spellings of "whisky" and "whiskey"? The easy way to remember it is that if the name of the country has an "e" in it, then you use the "whiskey" spelling, such as Ireland and the United States, but if there is no "e" in the country name, you use the "whisky" spelling. 
Let's explore the major five styles of whisky — Kentucky Bourbon, Scottish Single Malt, Irish Whiskey, Japanese Whisky and Canadian Rye Whisky — as well as learn about a great example of each that we carry in store. 
Kentucky Bourbon
Bourbon can be produced anywhere in the United States, but Kentucky is the only state that can put its name on the label. European settlers brought the technique of distilling when they immigrated to America in the 17th century. Originally rye was used as a base ingredient for American spirits, but as settlers moved to Kentucky, they found corn was plentiful, which forms the largest portion of the malt bill for Bourbon whiskey.
Bourbon has gone through a few stylistic changes from big and flavourful prior to Prohibition (1920-1933,  to the post World War Two preference of lighter spirits, and again in the 1980s when tastes reverted to the big, flavourful, and rich whiskies that are popular today.
Woodford Reserve Kentucky Straight Bourbon Whiskey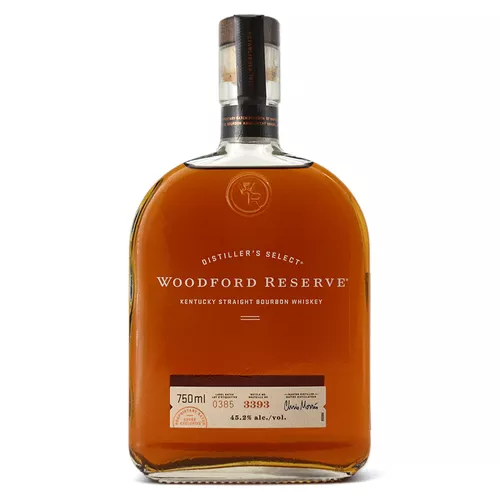 The Woodford Reserve Kentucky Straight Bourbon Whiskey is incredibly balanced and smooth. Its malt bill is super balanced (72% corn, 18% rye and 10% malted barley) and it's also unique in that it is triple distilled before maturing for six years. This brand and bottle is most associated with the Kentucky Derby, and while you can certainly use it as the base for the Derby's classically refreshing Mint Julep cocktail, it makes for a wonderful Old Fashioned as well.
---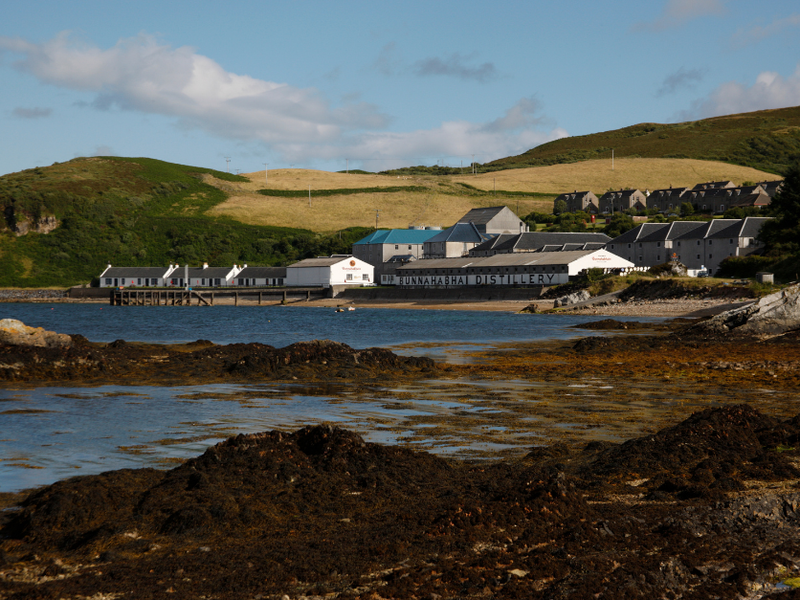 Single Malt Scotch
All Scotch is an oak-aged spirit produced from cereal grains (barley) that must be produced and aged in Scotland for a minimum of three years. If it states a region on the label, it must be distilled in that region. Single malts are made from 100% malted barley from one distillery, and are high quality whiskies with an age statement typically on the label. Within the single malt category there are stylistic differences based on where they originate in Scotland — some regions, like Islay, use Scottish peat to add that famed smoky character to the whisky, while others like the Highlands and Speyside regions use less peat, or have no peat at all. 
Blended Scottish whisky accounts for more in sales, but there's just something special about a single malt scotch!
The Dalmore - 12 Year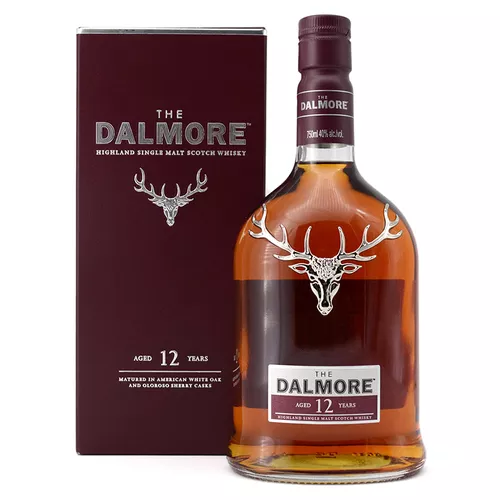 The Dalmore 12 is an excellent example of a Highlands-style Single Malt Scotch and is recognized as a whisky with character far beyond its age. Matured for an initial nine years in American white oak ex-bourbon casks, the spirit is then divided for its final flourish. One half remains in the bourbon barrels, while the other is transferred to exclusive 30-year-old Gonzalez Byass Matusalem oloroso sherry butts before they are reunited to create this phenomenal whisky. Aromas of citrus fruits, chocolate and aromatic spices, with citrus continuing on the palate along with oloroso sherry and vanilla pods, and a finish of roasted coffee and chocolate. 
---
Irish Whiskey
It is believed that Irish monks brought the technique of distilling perfumes back to Ireland from their travels to the Mediterranean around 1000 A.D, with the oldest written records of Irish whiskey dating back to 1405. Bushmills was founded in 1784 and claims to be the oldest surviving licensed distillery in the world. After a period of decline in the early 1900s due to prohibition, there are now over 32 whiskey distilleries in operation in Ireland. 
Irish whiskey is a great introduction into whiskey. Gentle with a creamy smooth texture it offers aromas of honey, spring flowers, and toffee spice. Irish whiskey is made from a blend of grains and must be produced and aged in Ireland for three years. Although the aging requirement is the same as Scotch whisky, the classic point of difference is that most Irish whiskies use no peat in their production and are triple-distilled.
Teeling Small Batch Irish Whiskey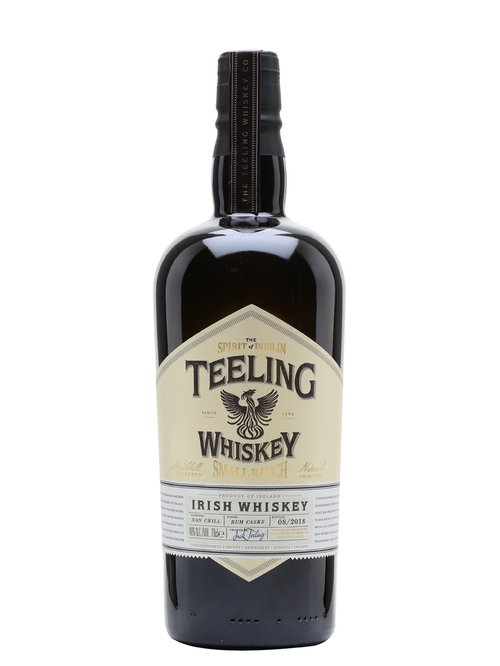 Teeling Distillery in Dublin has deep roots in the distilling industry, but are renowned for doing things differently, inspired by both traditional and unconventional techniques in distilling and maturation. A craft distillery was started by Walter Teeling in 1782, and in 2015, Jack and Stephen Teeling opened the new Teeling Whiskey Distillery just down the road from where the family distillery originally stood, making it the first new distillery in Dublin in over 125 years.
The Teeling Small Batch Irish Whiskey is finished in high quality Central American rum casks, which impart a distinct character on the whiskey. It brims with natural character and represents the innovation of Teeling Distillery, who have consistently been raising the bar for Irish Whiskey with over 300 international awards to their name. It brims with natural character and represents the innovation of Teeling Distillery — wonderfully full-flavoured, with plenty of fresh fruit, creamy vanilla and lively spice notes to enjoy.
---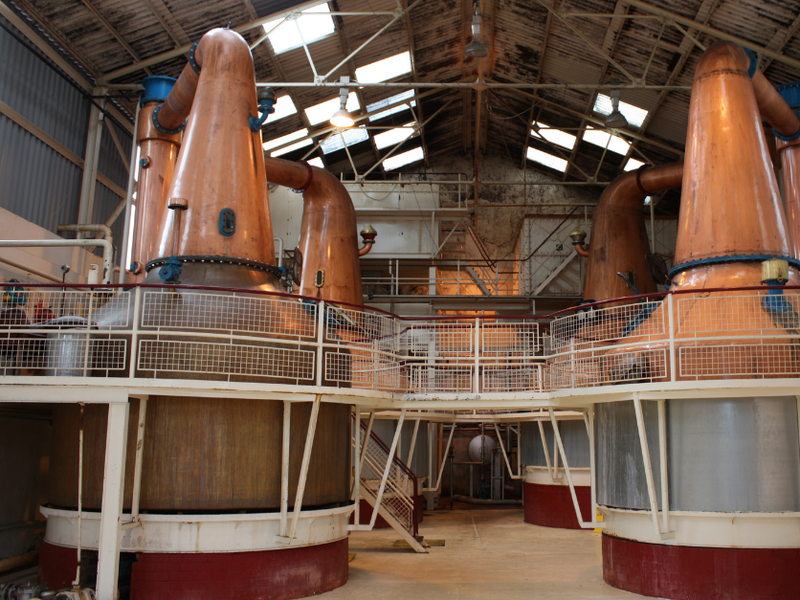 Japanese Whisky 
Production of whisky in Japan began in the late 1800s, with commercial production beginning in 1924. A mix of single malt and blended malts, the Japanese whisky style first set out to emulate that of Scotch whisky - so chances are if you're a fan of Scotch from Speyside or the Lowlands regions, you'll love Japanese whisky.
While Scotch producers aim for consistency bottle after bottle, year after year, Japanese distillers favour refinement, showing restraint, elegance and technical attention to detail to make each bottle better than the last. Today, Japanese whisky has evolved into a style of its own and is a rising star in the whisky world - but is available in much smaller supply than other whiskies.
Nikka Coffey Malt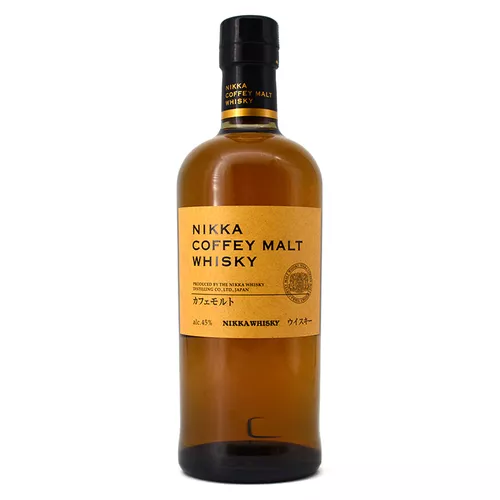 Nikka was founded by Masataka Taketsuru in the 1930s, and it's now one of the biggest and best regarded whisky makers in Japan. Their Nikka Coffey Malt is a favorite for newbies and experts alike. But despite the name, "Coffey" comes not from the caffeinated beverage but a man named Aueneas Coffey who invented a new type of still now named after him. The coffey still is uniquely shaped and gives this Nikka Coffey Malt a one-of-a-kind, sweet and mellow flavour. It has a particularly rich maltiness, complexity and silky texture, perfect for somewhat inexperienced sippers.
---
Canadian Whisky
A blend of grains is used for most Canadian whiskies (especially since we grow a lot of barley here!), although 100% rye whisky is very popular and sought after internationally. Canadian whiskies are typically soft and easy drinking, but they trend towards longer wood aging and more flavourful styles akin to Bourbon. Crown Royal is the number one selling Canadian whisky worldwide.
Alberta Premium Aged 20 Years Canadian Rye Whisky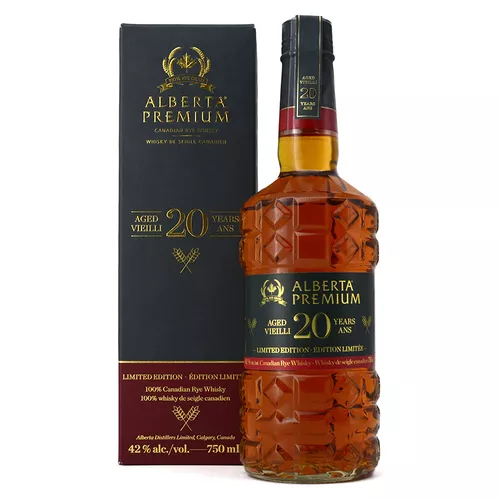 While many are familiar with bottom shelf, inexpensive Alberta Premium, every now and then Alberta Distillers releases a special aged version of their rye whisky. And for a 20 year old whisky, this release is extremely good value for the price! It has complex aromas of buttery caramel, rich vanilla and a hint of spice and wood. The taste is ultra-smooth with the sweetness from the caramel and toffee notes combining with the spiciness of rye and underlying wood befitting a liquid aged for 20 years. The finish is warm and lingering with hints of caramel, toffee and spice.