At Sherbrooke Liquor, we're in full support of drinking any type of wine at all times of the year—we'll do rosé in January and Cabernet Sauvignon in July (as long as it's paired with a barbecue!). But sometimes it just hits differently to match a wine perfectly with the current season. To pair with the four seasons, we've picked our favourite wine style for each season, plus a Canadian bottle for each that we carry in store that we think you'll love!
---
Winter - Bordeaux Blend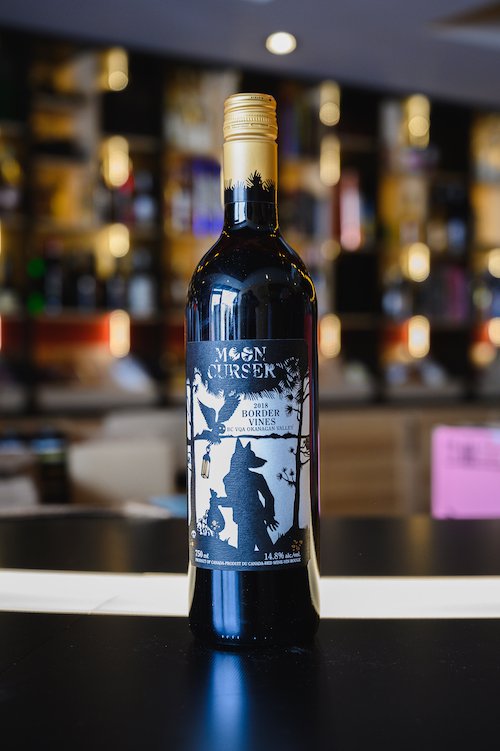 The warming tannins of Cabernet Sauvignon blended with the velvet smoothness of Merlot are a perfect match for winter. Known as a Bordeaux Blend or Meritage, these wines are either Cabernet Sauvignon or Merlot dominant (if they're from Bordeaux, it depends on which side of the river they're on), along with a small percentage of other red grapes like Petit Verdot and Cabernet Franc. Food-wise, they pair well with roasted savoury meats, filet mignon and mushrooms, and even Shepherds Pie — the food we like to eat when it's cold outside!
We may associate the label of "Bordeaux" with luxury and expense, but you don't have to break the bank on a Bordeaux blend — nor does a Bordeaux-style blend have to be from Bordeaux! We love the Canadian take on a Bordeaux Blend from Moon Curser Vineyards in Osoyoos, BC. Border Vines is a Cabernet Sauvignon-dominant blend of all six permitted Bordeaux varieties and is a reflection of their winemakers' desire to produce a well-rounded and delicious blend for all to enjoy. A versatile red wine with excellent depth, it has notes of blackberry, rose, plum and eucalyptus, with a mouthfilling palate of incredible weight and acidity and flavours of blackcurrant, white pepper, cocoa and black cherry. You can enjoy this wine right away, but like the patience it takes us to get through winter for a rewarding warm spring, this wine will reward your patience by aging it up to 10 years. 
---
Spring - Rosé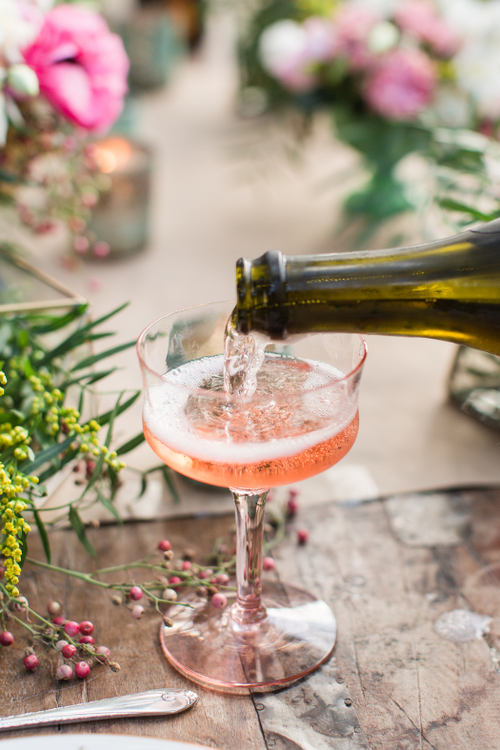 Is pairing a rosé with the arrival of spring too on the nose? We don't care — the arrival of spring brings flowers and that makes us think of rosé! But because it may not quite be hot patio weather, choose a rosé with a little more depth of colour, which likely means it's either made from a fuller bodied grape varietal or experienced more skin contact with the grape skins during the winemaking process. 
A perfect example of such a rosé is the Rosé from West Kelowna's Frind Estate Winery.It's a Merlot dominant wine that also includes Cab Franc, Syrah, Petit Verdot, Pinot Noir and Malbec. Refreshing and zesty, it's a great wine to pair with seafood, asparagus and charcuterie. The grapes are taken from vine to crush pad for processing in less than 4 hours to ensure the most fresh grapes are used — and we love a little freshness in the spring! It has ripe fruit notes of cherry, strawberry and fresh plum, with pomegranate and raspberry on the finish. 
---
Summer - Sauvignon Blanc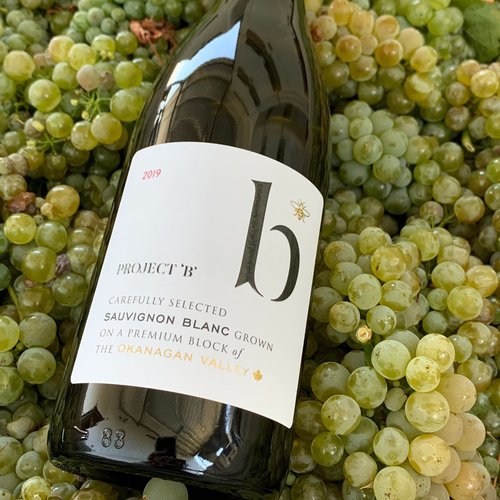 Ah warm summer days spent outdoors in our backyards or lounging on patios. And lingering in the air is a scent that people either love or hate — the smell of fresh cut grass. No other wine style captures that "fresh cut grass", laying in the summer hay vibe than Sauvignon Blanc. Produced all over the world, this dry and acidic wine is light and refreshing while being a total emblem of summer. You can enjoy it on its own on your deck, or pair with seafood dishes and salads. 
While New Zealand Sauvignon Blanc most captures that "fresh cut grass" scent, we prefer a little more balance in our Sauvignon Blanc and chose the Project B Sauvignon Blanc for our summer wine pairing instead. You still get that touch of herbaceousness on the nose, but it's a bit more restrained, emphasizing minerality that supports a quiet, delicate pear, guava, apricot and peach profile. This wine blends Old World winemaking with New World vineyards, and hails from a single vineyard in Oliver, BC but is French in style. A great match for grilled salmon or prawns!
---
Autumn - Gamay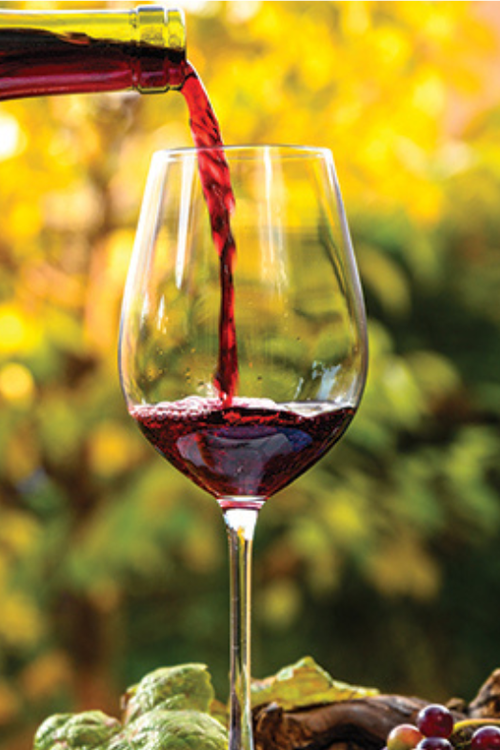 These days, autumn days are still warm even as the leaves start to fall, so we don't want to go with too heavy of a wine for this season's wine pairing. Wines made from the red Gamay grape are lighter, juicier, and typically lower in alcohol than wines made from Cabernet Sauvignon or Merlot. But on a warm day, some Gamay-based wines will reward and be even tastier and fresher if you chill them slightly before drinking! Since autumn can be warm during the day and cool at night, we think a Gamay is a perfect pairing that can accommodate either temperature.
The Malivoire Small Lot Gamay from the Beamsville Bench in Niagara, Ontario is a great Canadian example of Gamay. The most popular Gamay wines internationally are from Beaujolais in France, but Niagara is actually at the same latitude as Beaujolais so it's Canada's next best thing! Its nose is bursting with sweet cherry, cranberry and strawberry aromas, with further accents of white pepper, violet and wood shavings. On the palate, it is bright and juicy with abundant red fruit, pepper and plum flavours. It pairs perfectly with pizza, charcuterie or grilled salmon, or simply enjoy it on its own with a slight chill. Or, this is a great wine for Thanksgiving as it pairs brilliantly with turkey or baked brie!
---
Inspired to pair your wine with the seasons? Don't forget you can always ask our friendly staff at our Original location and our Ottewell location for a wine recommendation to pair with however you're feeling or whatever you're eating! Visit us today or shop our online webstore for pickup.