When summer hits, many people prefer drinking white wine over red wine — it's usually served chilled and is lower in alcohol than bolder reds, helping you beat the heat rather than feel even warmer. Even so, white wine is less popular and less understood than red wine at all times of the year. In this blog, we'll break down five of the most popular and refreshing types of white wine, including some examples of each type that we carry at Sherbrooke Liquor, as well as delicious food pairings for every style.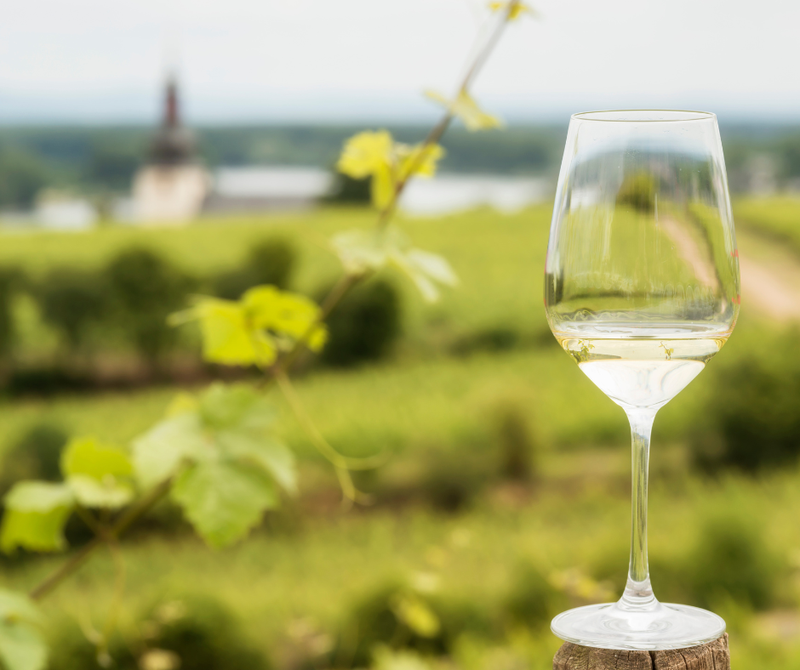 Riesling
Though it has German heritage, Riesling is also grown in cooler climates around the world, including Canada, Washington, France (Alsace), New Zealand and Australia. The grape is highly aromatic and highly acidic, which is why the wine often has a touch of residual sugar to balance the acidity, although it can be found fermented completely to dry as well. In addition to the high, mouth-puckering acidity, young Riesling wines tend to have notes of lemon, lime, blossoms and minerality. Riesling wines with more age may give off notes of petrol, honey and ginger. Riesling can range in price from bargain to top end, and can also age very well due to the acidity and the sugar. 
Food pairing
Because of Riesling's sweetness and acidity, it is the perfect match with spicy, Asian-inspired cuisine. 
Sherbrooke's picks
Try the Loosenbarry Walhalla Riesling for something dry, or the Andreas Bender Dajoar Riesling for a touch of residual sugar. Canada excels at making Riesling as well — try Synchromesh Long's View Riesling from the Okanagan or Vineland Estates Elevation Riesling from the Niagara escarpment.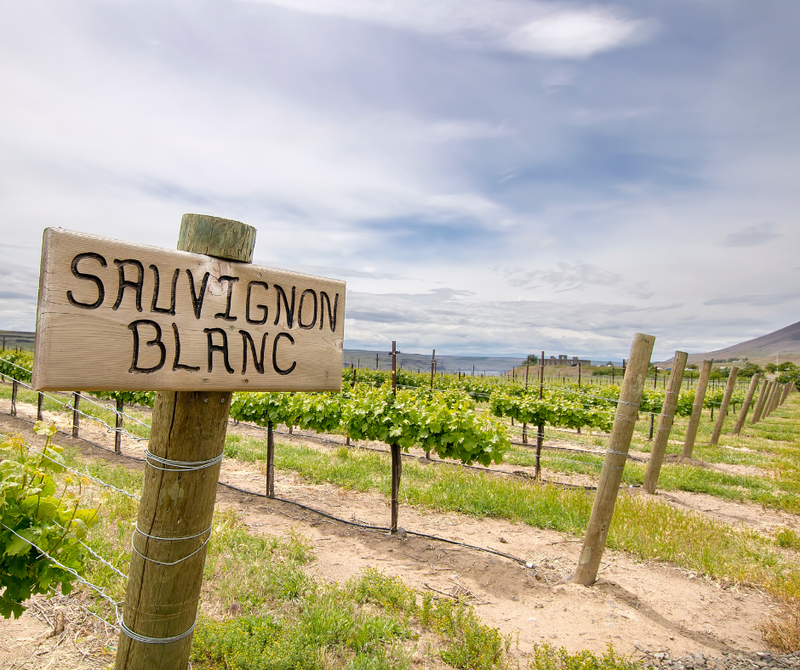 Sauvignon Blanc
Sauvignon Blanc is another white wine grape that grows well in cooler climates, and is well loved for its herbaceous flavours and high acidity. Originally from the Loire Valley in France, it has become quite popular in the new world as well, specifically New Zealand, Chile, United States and Canada. It's a fruity, tart wine with lively acidity that is usually fermented to dry, with flinty characteristics and the unmissable, pungent note of freshly cut grass.
Food pairing
The classic pairing with Sauvignon Blanc is goat cheese. But it also goes well with seafood and light, herb-driven dishes.
Sherbrooke's picks
For classic, grassy New Zealand Sauvignon Blanc, try the Dog Point Marlborough Sauvignon Blanc (or look for any label from the Marlborough region). For elevated French Sauvignon Blanc, look for a Sancerre or a Pouilly Fumé like Domaine de Terres Blanc (remember that French wine labels don't necessarily say the grape on them, just the region!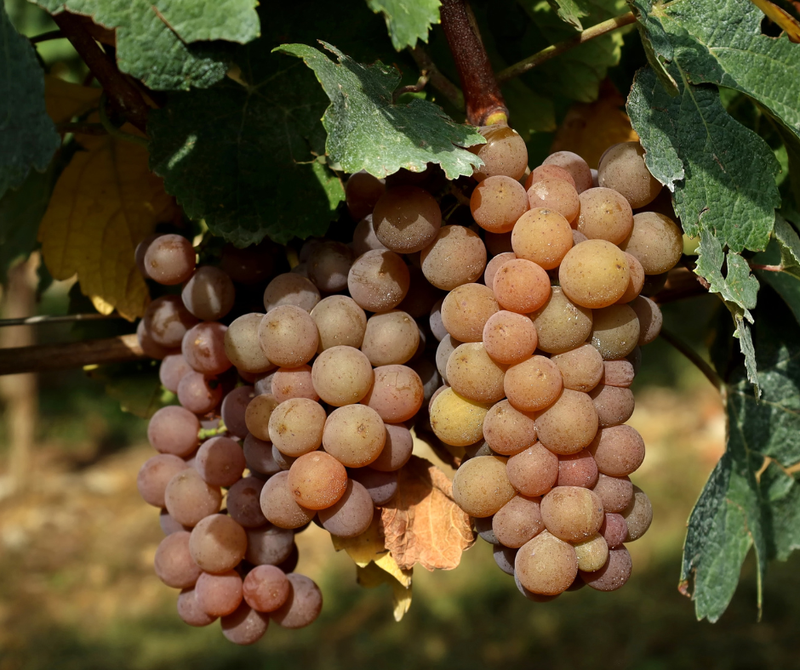 Pinot Gris
Also known as Pinot Grigio in Italy, Pinot Gris is known for its refreshing citrus flavours and zesty acidity. It's usually made dry and typically offers flavours of lime, lemon, pear and nectarine, but depending on where it's from, can also take on honeyed notes and floral aromas. It doesn't have a striking, unique flavour the way Riesling or Sauvignon Blanc does, but it does offer refreshing acidity and a bit of weight on the centre of your tongue. Italian Pinot Grigio is usually completely dry with high acidity, while French Alsace Pinot Gris is a bit more unctuous and fuller with slight honey notes. It's also widely grown in Canada, and is often blended with Pinot Blanc, 
Food pairing
Although wonderful on its own, Pinot Gris goes well with ceviche, shellfish, fresh vegetables and cheeses like Gruyere or Grana Padano. It's a delicate wine, so think delicate food. If you have an Alsace Pinot Gris, you could pair with a spicier dish.
Sherbrooke's picks
For Classic Italian Pinot Grigio, try the Gorgo Pinot Grigio Della Venezie DOC — a perfect patio wine. For a more complex example from Alsace, try the Zinck Pinot Gris, which is highly aromatic with notes of peach, lychee and fresh flowers. When fermented with the skins on (usually white wine is directly pressed, hence its clear colour), Pinot Gris can almost look like a rosé due to its skin colour — the Nichol Pinot Gris from the Okanagan is a great example of this.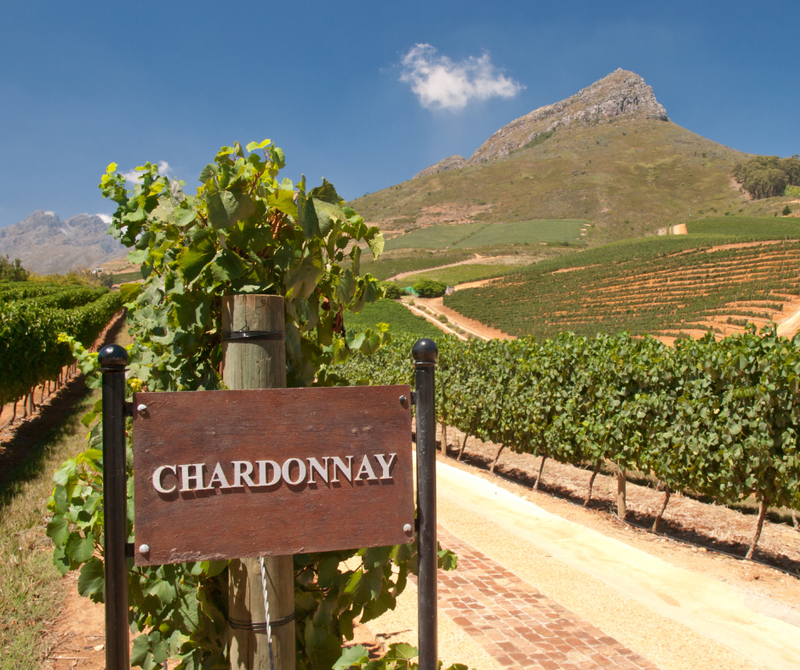 Chardonnay (Unoaked)
Chardonnay grows in almost every single wine region in the world — it's highly adaptable to both cool, moderate and warm climates, with the characteristics of the wine changing depending on where it's grown. Consequently, it's one of the most popular types of wine in the world because it comes in so many different styles! For this blog, we'll stick to Chardonnay that sees less oak or no oak at all — these typically come from cooler climates, and the lack of oak allows the fruity notes to shine and make for a more refreshing drink. Unoaked Chardonnay is also great for the summer months, since it's more refreshing and not as heavy as its oaked counterparts. Unoaked Chardonnay tends to showcase notes of green apple, pear and citrus, with some chalky or mineral aromas. They're often lean and crisp with good acidity, though not as high as what you'll find in Riesling or Sauvignon Blanc.
Food pairing
Chardonnay can pair with almost anything — leaner, cool climate Chardonnays are great with shellfish, oysters, seafood, vegetable risotto, Chicken piccata or fried mussels.
Sherbrooke's Picks
From the Okanagan, the Kitsch Chardonnay is unoaked, deliciously fresh and packed with zip. From France, Domaine de Chalet Pouilly - St Veran is unoaked with notes of  citrus and subtle stoniness. For something more elevated, Domaine Besson Chablis from Burgundy, France is fruity and unoaked but slightly creamier, due to it spending 12 months aging on fine lees (dead yeast cells).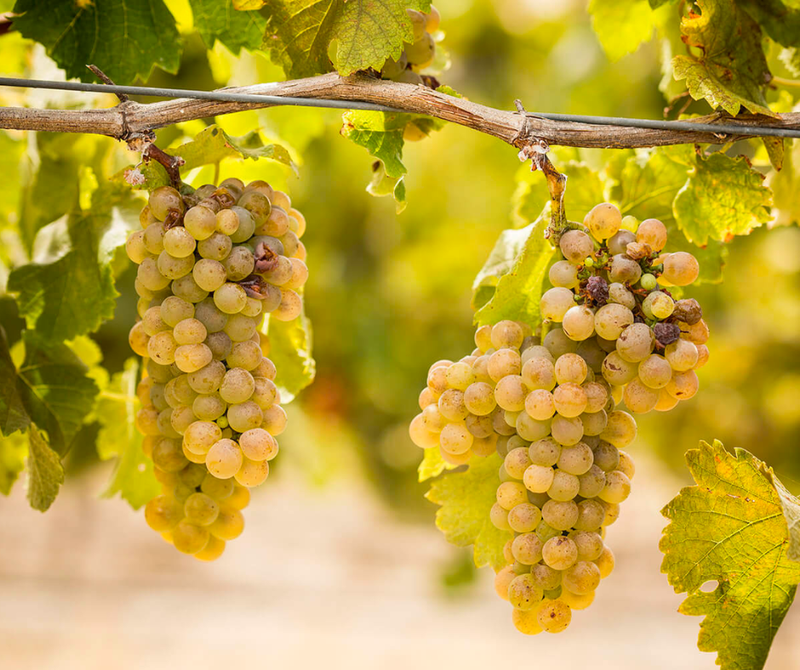 Viognier
Viognier is a full-bodied white wine that originated from the Rhone Valley in France, though is now widely grown in Canada, US, Australia and South Africa. If you prefer a bit more body in your white wine, Viognier is for you. It's loved for its perfumey aromas of tangerine, mango, peach and honeysuckle, and is also incredibly floral. It's similar to Chardonnay in weight and lower acidity, and usually fermented to dry. 
Food pairing
Due to its floral nature and medium acidity, it's good to pick a food pairing that embellishes the wine's core flavours rather than overpowers them. A bolder Viognier could pair well with savoury orange chicken, roast turkey, Pad Thai or Comte cheese.
Sherbrooke's picks
The Yalumba Y Series Viognier from Australia is extremely versatile with a soft, round texture. From the Okanagan, the Blasted Church Viognier is rich, floral and spicy and great for bolder dishes. And for a Viognier from its homeland, try the Guigal Cotes du Rhone Blanc, which blends Viognier with Rousanne and Marsanne grapes.
We hope you're inspired to try out some white wine and food pairings this summer — stay tuned for a future blog where we talk about more wintery white wines and their respective food pairings!