So you're getting into wine and finally starting to get a grasp of basic knowledge as well as what you like — you know the difference between Cabernet Sauvignon and Sauvignon Blanc and whether you prefer light or full bodied wines. 
You decide you want to buy a French wine to expand your knowledge — after all, people say "French wine is the best", right?
You get to your favourite liquor store and head to the French section. The problem is — none of these labels have anything you recognize on them. What type of wine is this? What is an AOP? Is Chablis a grape?
We get it — French wine can be confusing and throw you for a loop, even once you're starting to understand the basics of wine. In this blog, we break down how to understand a French wine label, what regions produce what types of wines, as well as some of our favourite French wines that we carry in store at Sherbrooke Liquor.
French Wine Label Basics
For the most part, French wine labels indicate the wine's region instead of its grape. There are some exceptions where the grape is indicated— for example, many Alsace wines indicate Riesling or Gewurztraminer on the label, and wines from newer producers may take a more new world approach by stating the grape variety on the label. The reason for this is there are over 200 grape varieties in France, and many wine regions blend a few grapes together to create their signature style. So when trying to determine what type of wine is in the bottle, your best clue is to find the name of the region where the wine originates.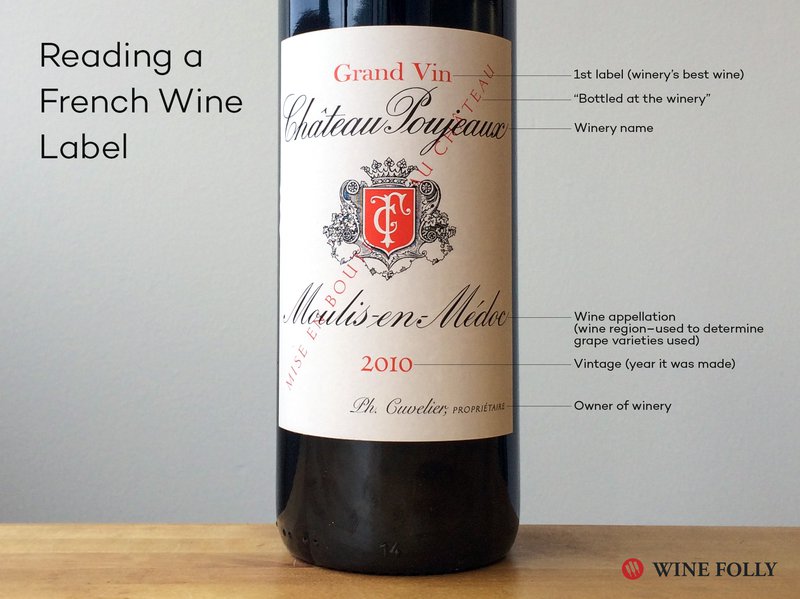 On a French wine label, in addition to the region or "Wine appellation", you will usually find the:
Vintage (year)
Name of the winery or "Chateau", or the winemaker/owner
Quality classification (i.e. AOP or IGP, as well as Cru level)
If it was bottled at the winery 
The ABV (alcohol by volume percentage)
French Wine Regions
The below map from Wine Folly outlines the major wine regions in France and what types of wines they're known for.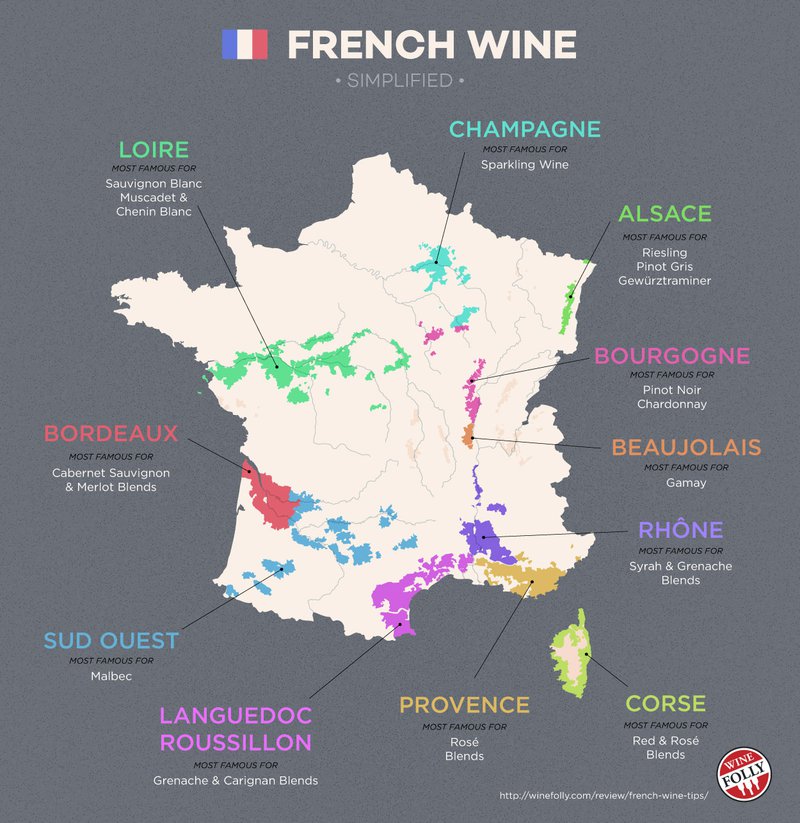 While this is an oversimplification, it's safe to say, for example, that a bottle of red wine that says "Bourgogne" is a Pinot Noir, while a red "Bordeaux" will be a blend of Cabernet Sauvignon, Merlot and other Bordeaux varietals. 
Why is this oversimplified? Because within each of these larger regions there are more specific sub-regions, villages and classifications, which are also known as an AOC (appellation d'origine contrôlée). An AOC is a label that identifies an agricultural product whose stages of production and processing are carried out in a defined geographical area and which meet a certain standard defined by the area. But we don't expect you to memorize what each of them are — there are 363 AOCs for wine and spirits in France!
An AOC can refer to a sub-region, commune/village or other special classification like a Cru, which can get as specific as a particular vineyard recognized for quality.
Chablis, for instance, is the northernmost sub-region of Bourgogne (and the wine label may not necessarily state Bourgogne). Châteauneuf du Pape is an AOC within the Rhône region, and was the first AOC in France.
More French Wine Classifications
An AOC refers to specific locations and specific rules, while an IGP broadens that slightly. An IGP comes from a larger area with fewer regulations on the types of grapes grown and the processes used. Even broader than IGP is Vin de France, which is a basic, "product of France" label. This isn't to say that you'll automatically prefer an AOC over an IGP — but there are more specific standards laid out by an AOC and you are getting a more determined level of quality. In fact, it's the AOC label that is part of what establishes French wine as some of the best. 
Another classification to look out for on a French wine label is "Cru", "Premier Cru" or "Grand Cru". "Cru" means "growth", and indicates a group of vineyards recognized for quality. "Premier Cru" translates to "first growth" and is used in Burgundy and Champagne to recognize the area's second best vineyards. "Grand Cru" translates to "great growth" and is used in Burgundy and Champagne to distinguish the best vineyards in the region. 
To make it more complicated, regions like Beaujolais don't necessarily state "Cru" on the label, or even "Beaujolais" for that matter. This area's premier AOCs are known by name or village, such as Julienas or Morgon.
---
We get it — it's a lot to know. In Jancis Robinson's Wine Atlas (a definitive resource on all things wine), the French section is the largest by far. When in doubt — ask a friendly store associate or look up the wine on Vivino or Cellar Tracker to learn what the grapes are and what larger region the wine is from. 
---
A Few of Our Favourite French Wines 
We won't leave you hanging with your new knowledge of French wine— here are a few of our favourites that you can find in store at Sherbrooke Liquor, and as a bonus, practice reading the labels!
La Haubette AOP Sancerre Blanc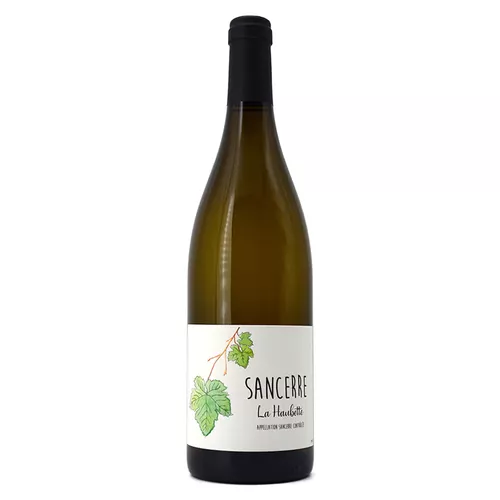 Sancerre is an AOC in the Loire Valley, typically made from Sauvignon Blanc. Produced from estate-grown and purchased fruit from trusted local farmers, this Sancerre is from 10-20 year old vines that are planted in limestone soils. All work carried out is based on the lunar calendar. Vinified in stainless steel with native yeasts at low temperatures to maintain the freshness of the fruit, then aged on the lees for several months to add a touch of richness.
---
Du Grappin Mâcon Villages Blanc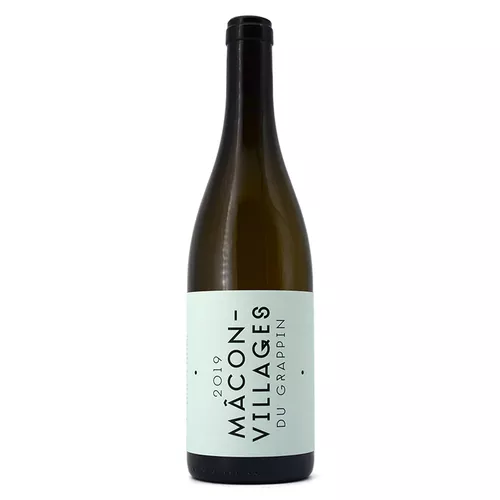 Located in Beaune, Burgundy, Aussie husband and wife team Andrew and Emma source from prime, responsibly farmed vineyards throughout the heart of France. This Mácon Villages Blanc is from the Mâconnais subregion of Burgundy and made from the Chardonnay grape. The wine is an expressive, natural, modern yet classic wine meant to consume young. It's clean and crisp with fresh, crisp acidity and flavours of pear, lemon, melon with hints of honey and hazelnut; all backed by an undertone of minerality.
---
Marcel LaPierre Morgon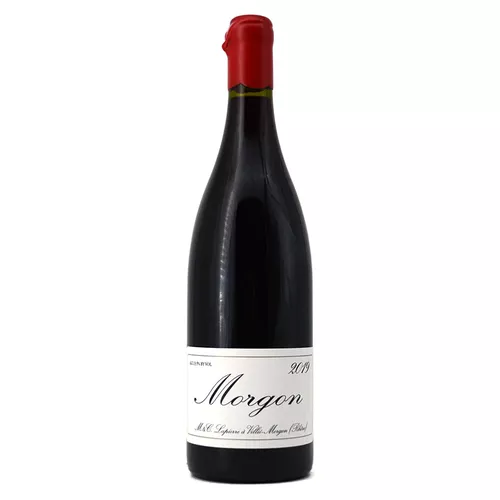 Morgon is one of the most celebrated "Crus"in the Beaujolais region, which is known for wines made from the Gamay grape. A natural wine, this structured and lovely Morgon is a benchmark wine for the region; cherries, concord grape and plums abound along with licorice, mineral and taut acidity. It hails from 50 years old vines and granite soils — the grapes are hand-harvested and carefully selected. It was vinified with semi-carbonic maceration which gives fragrant raspberry, cherry and violet flavours.
---
Bouzereau Bourgogne Pinot Noir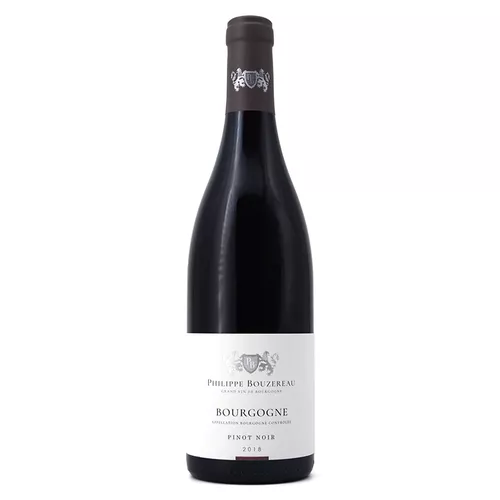 Bouzereau is a famous name in Meursault, Burgundy —the family has been growing wine since the 16th century. This Pinot Noir is a Grand Vin de Bourgogne (Grand indicating its high quality level) from 50 year old vines. It's distinctively Pinot Noir with its lighter hue, forest berries, dusky cherry, wild raspberry, plum, and fine spices on the finish. The tannins are whisper fine, and acidity is bright. You can enjoy it now, or age up until 2025.
---
Château Le Loup St Emilion Grand Cru 2016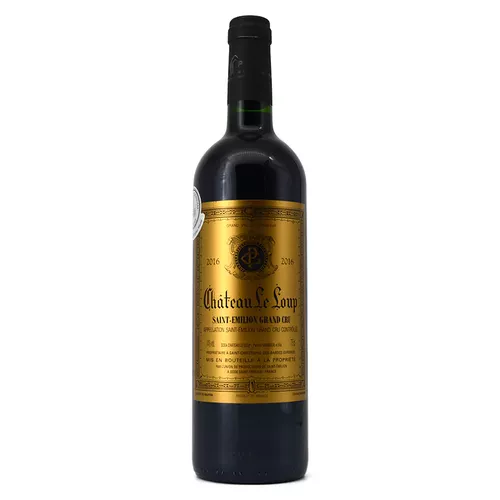 A premium wine from Bordeaux's St Emilion Grand Cru, this red wine blend is 50% Merlot and 50% Cabernet Franc. It offers aromas of cherries, fresh florals, tobacco, spices, licorice and wet stones all come together and burst from the glass. Medium-bodied and beautifully structured with silky tannins and lovely underlying acidity and minerality that frames the finish, enjoy it now, or age for up to 10 years. 
---
Plus we have many more French wines from other regions available in store — ask us for a recommendation next time you visit us at either of our locations!