Last year we created a blog of some of our favourite alcohol-free beverages we carry in store, but the sober market has grown exponentially and we have new faves we'd like you to check out! You definitely don't have to sacrifice craft or flavour just because your drink of choice has a low ABV. Whether you're doing a dry month or looking for alcohol-free alternatives to reduce your alcohol intake for health reasons, we have lots of choices available in-store at Sherbrooke Liquor.
---
Cocktails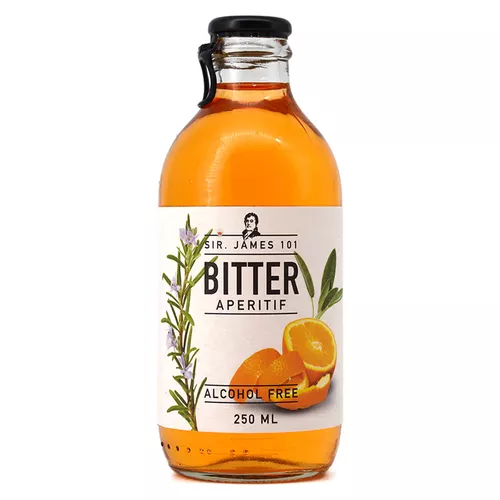 Sir James 101 Alcohol Free Bitter Aperitif
If you're looking for a spritz-like drink without the alcohol, the Sir James 101 Alcohol Free Bitter Aperitif is a great option! Fresh with a bitter orange flavour, a twist of herbs (including rosemary, sage, clove and nutmeg), and a sparkling finish, this is a sophisticated drink that can be enjoyed at any occasion.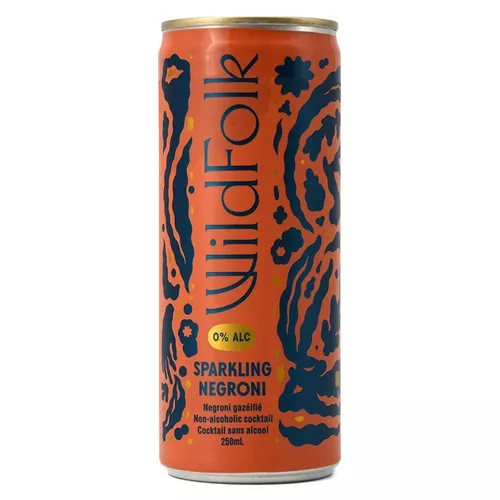 Wild Folk Sparkling Negroni Alcohol Free Cocktail
Another sparkling, alcohol-free beverage for fans of Italian bitter cocktails, the Wild Folk Sparkling Negroni Alcohol Free Cocktail is a delicious treat. Like a true negroni, this drink is equal parts bitter and sweet, and accented with juniper and star anise. It pours a beautiful orange colour that we suggest enjoying over ice and sipping slowly to start and end a nice meal — just like a classic aperitif! 
---
Wines
Acid League Proxies Pastiche
Proxies are complex and delicious blends of juices, teas, spices and bitters that results in a beverage with the fruit, acidity, spice and body that many dealcoholized wines lack. The Pastiche has all the hallmarks of Gewurztraminer white wine —lychee combined with pineapple, peach, and rose vinegar, underscored by bitters crafted from pink peppercorn, amchur, galangal and clove. Tropical Mosaic hops and a blend of teas complete the package, bringing a lush texture and long finish to this arrestingly aromatic white.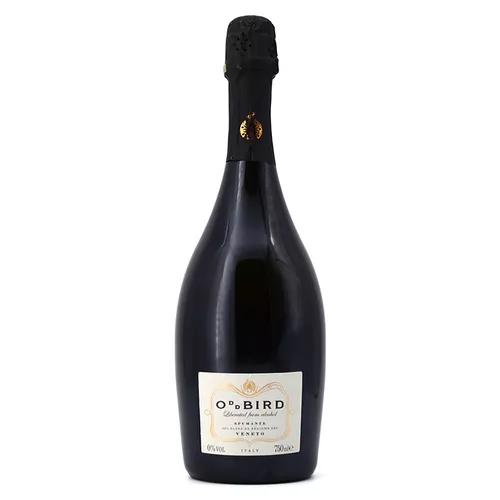 Oddbird Spumante
Oddbird Spumante is made from 100% Glera from the Italian province of Treviso, widely known for Prosecco production. The Glera is selected from the finest vineyards with conditions perfect for fruity, floral elegance and lively complexity. The extensive palate features tones of white pear, green apple, elderflower, honeymelon, citrus, gooseberry and grapefruit while maintaining high acidity and minerality for a balanced, fresh and crisp experience. The wine is matured for 12 months in stainless steel and then gently liberated from alcohol using Oddbird's unique, patented method that preserves the wine's natural flavours and aromas.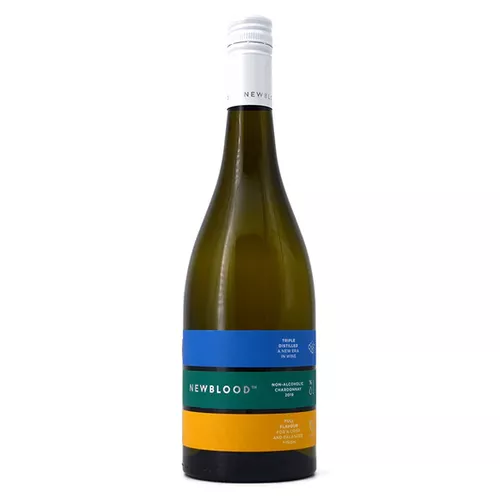 Newblood Non-Alcoholic Chardonnay
The Newblood team brings together traditional winemaking techniques with cutting-edge triple distillation to forge a new path in winemaking—one that delivers an authentic, flavourful and aromatic wine with the alcohol removed. Their Non-Alcoholic Chardonnay is based on a classic Australian buttery Chardonnay and features hints of oak, citrus blossom and honeysuckle along with a crisp palate that's fresh and balanced. It is also low in sugar with 1.3g per 100mls and low in calories with 14KCal per 100mls.
---
Beers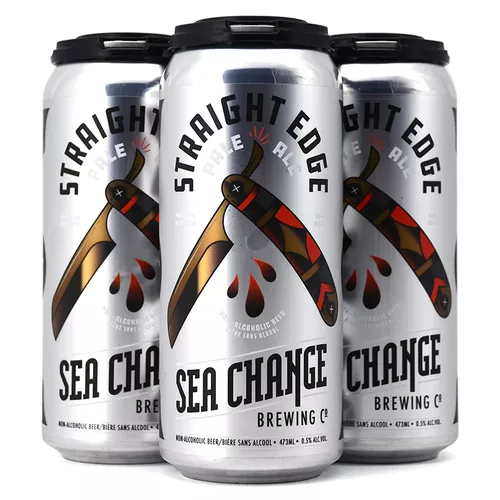 Sea Change Straight Edge
The Straight Edge Pale Ale from Edmonton's Sea Change Brewing is an everyday "near beer" pale ale. It's bright with clean citrus notes along with soft peach, passionfruit and ripe orange flavours. Medium bodied with a crisp and hoppy finish — coming in at 0.5% ABV, the only thing missing with each sip is the booze.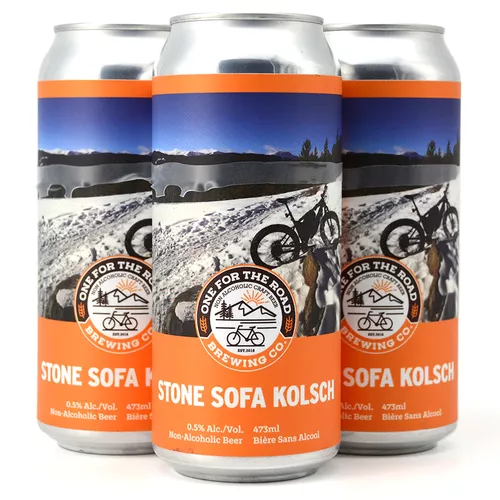 One For the Road Stone Sofa Kolsch
Brewed in Calgary, One For The Road Stone Sofa Kolsch is light in colour and malt character, with a slightly dry, crisp finish. Ale yeast is used for fermentation and is highlighted in the flavour. This award-winning ale-lager hybrid is light and refreshing, and with only 0.5% ABV, it's the perfect companion for any activity. We recommend pairing it with Bratwurst, Nutty Cheese, or a Peach or Apple crisp!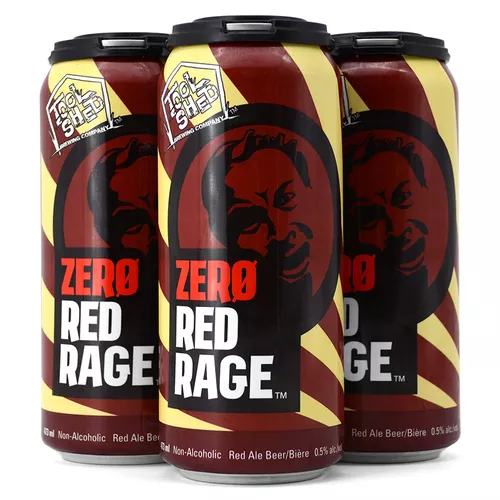 Tool Shed Zero Red Rage Non-Alcoholic Red Ale
Another Alberta-made near-beer from a well-established craft brewery, Tool Shed's Zero Red Rage Non-Alcoholic Red Ale is just like their original Red Ale with all the freakish ginger rage — just without the alcohol. At Tool Shed, they feel 0.5% beer should be for everyone, not just light beer drinkers so here's one with some oomph!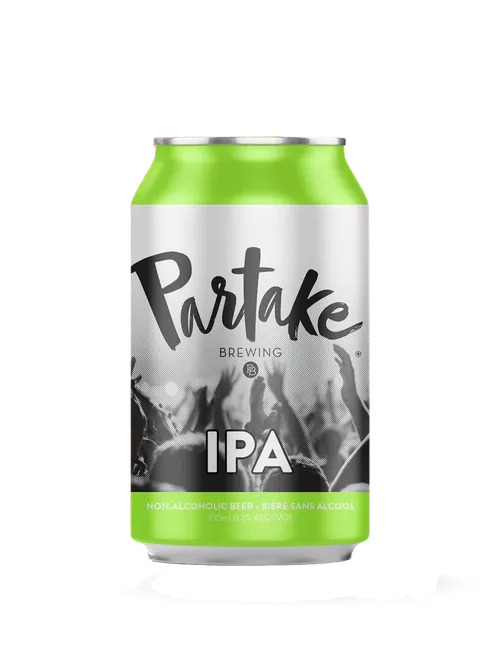 Partake Non-Alcoholic IPA
Also brewed in Calgary and gaining recognition on a global scale (even winning big at the World Beer Awards), Partake Brewing's Non-Alcoholic IPA was their flagship beer and an original IPA worth trying. It balances citrusy hops (Cascade, Amarillo and aCitrus) with a sweet, malty backbone. This IPA pours a brilliant gold colour with aromas of sweet florals and honey on a light, bubbly body with lingering notes of grapefruit. Plus, it's 10 calories and only 2 carbs make it a refreshing choice even when responsibility calls.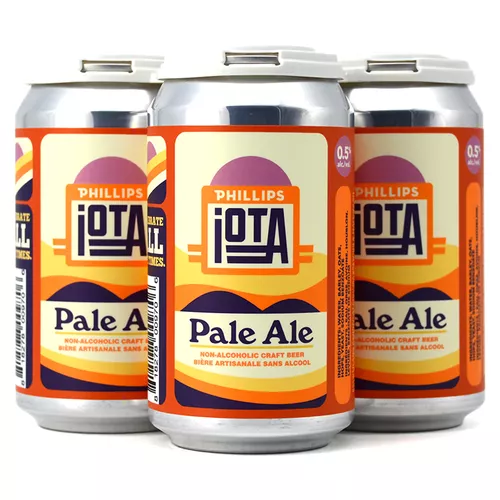 Phillips IOTA Non-Alcoholic Pale Ale
From Victoria's Phillips Brewing comes their IOTA lineup of non-alcoholic brews, including this Pale Ale. Light gold in colour, this beer was crafted for smooth and highly balanced malt and hop profiles.This delicious brew brings rounded honey and cereal notes, straightforward mouthfeel, and deliciously floral hops, striking a harmony between drinkability and flavour.
---
Ready to dive deeper into the world of non-alcoholic beverages? This list of 10 more alcohol-free beverages will help you stick to your sober goals or help you moderate your general alcohol consumption, but are just a sampling of what we offer in store at Sherbrooke Liquor. The alcohol-free market is growing exponentially to meet demand and we have new arrivals coming every week at both locations. Chat with us in-store or send us a message if you need help finding a non-alcoholic beverage that matches your taste buds!