Last year we put together a gift guide for craft beer lovers — this year we're addressing the wine lovers on your list! Whether you're on a budget or the sky's the limit, here's our holiday gift guide for wine lovers (that isn't just more wine!), including items we carry in-store at Sherbrooke Liquor as well as those available at other stores in Edmonton.
---
Available At Sherbrooke
Riedel Glasses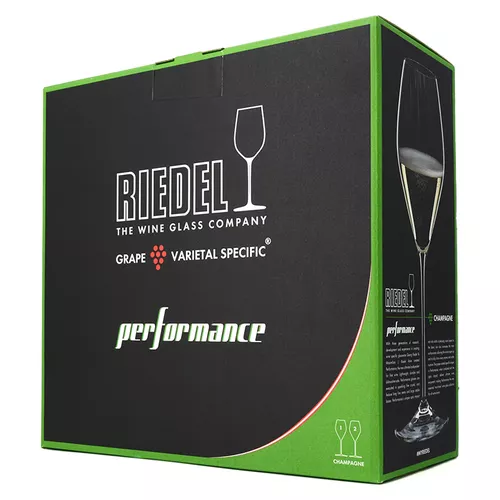 Proper wine glassware can elevate your experience of a wine! We stock a variety of two-pack Riedel Performance glasses, including Champagne, Riesling, Chardonnay, Pinot Noir, Cabernet/Merlot and Syrah/Shiraz. Or, if you're looking for something more fun and festive, the colourful Riedel Stemless Happy O glasses are sure to be a hit!
Cooling Pour Spout
Keep white wine at the table at a cool temperature with a cooling pour spout. Simply store in the freezer and place inside a white wine or rosé bottle to help the wine maintain that optimal chill temperature for hours. 
Bottle Tote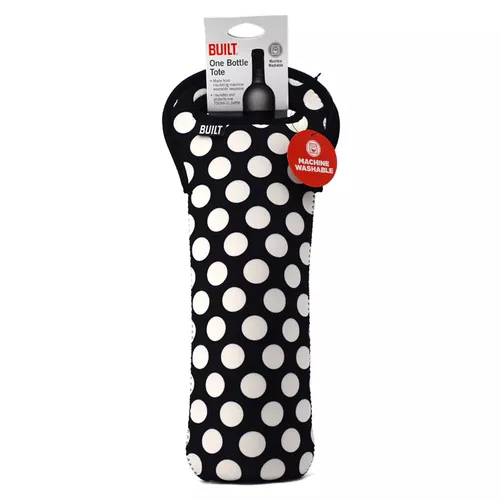 Help them safely transport a wine bottle wherever life takes them with a styling, insulated bottle tote.
Decanter
For those big red wines or red wines that have been aged, putting wine in a decanter allows the wine to open up to expose its tertiary flavours and aromas, as well as separate sediment from the wine. 
Aerator
For the wine lover who doesn't have time to decant a wine, a wine aerator can help oxygen enter a red wine to help it open up and expose its complex aromas and flavours.
---
Available Locally
Wine Shirt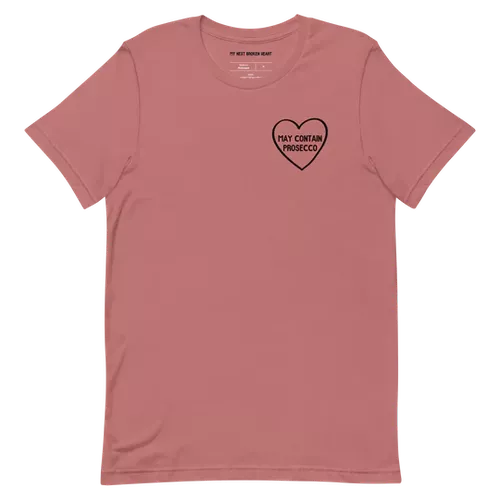 Let the wine lover in your life wear their love for wine right over their heart. My Next Broken Heart is a local company that makes super soft, unisex tees that are thoughtfully designed, ethically sourced, and made with love for those who want to connect, laugh, and wear their heart on their tee! We're partial to the cheeky May Contain Prosecco t-shirt.
Wine Condiments
Who says wine is just for drinking? For the wine lover who's also a foodie, get them a condiment that's made with wine! Vino Jelly Gourmet, based in Fort McMurray, sells their wine-based jellies at the Italian Centre, as well as Paddy's Cheese and Meuwly's Deli on 124 street.
Wine Glass Candles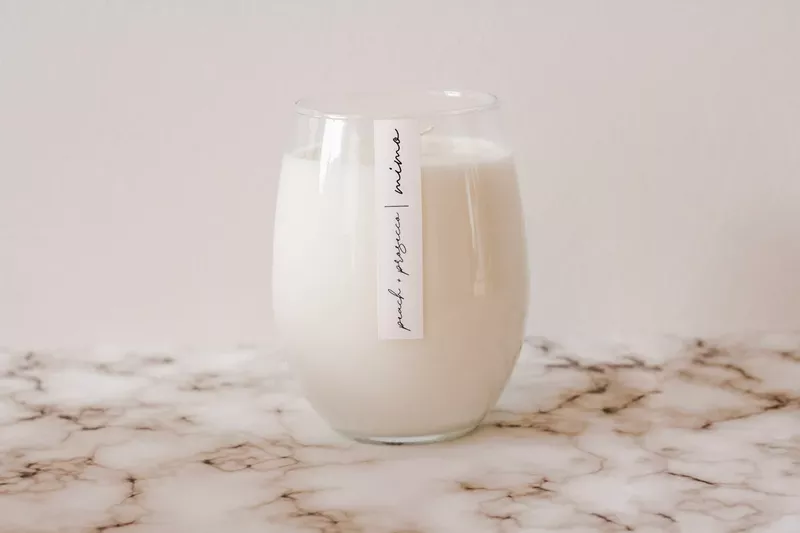 This wine glass candle is the best of both worlds — after filling your home with a delicious-smelling, wine-inspired candle like Peach & Prosecco, you can wash and use the wine glass the candle came in!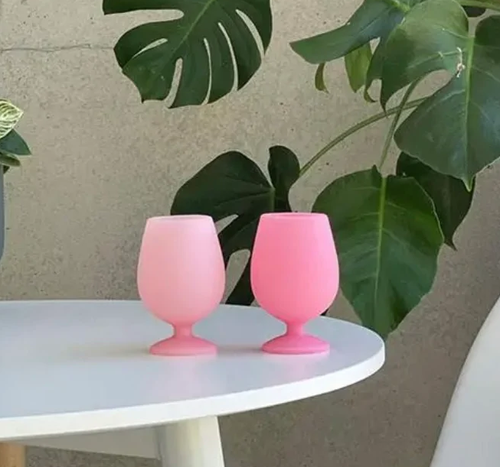 Unbreakable Wine Glasses
For the wine-lover who likes to enjoy in the bathtub or other precarious places where glass is tricky, these unbreakable silicone wine glasses are just the thing.
Winesulator
Take their wine on the go with a Corkcicle Winesulator, which maintains the ideal temperature for 24 hours. Perfect if hauling around a glass bottle to a place like the beach or a campground is a big no-no!
---
Stocking Stuffers
Wine Socks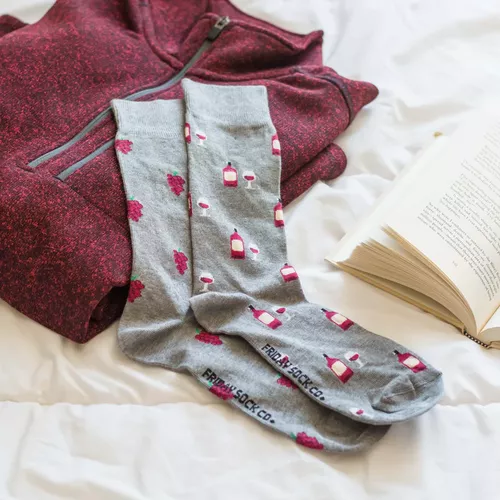 You can never go wrong with socks, and this Calgary-based sock company has a variety of wine-related socks on their website! Order directly from them or find them in local clothing and gift shops.  
Wine and Champagne Stoppers
In our previous blog, we talked about the best ways to preserve wine. Still wine bottle stoppers, sparkling wine stoppers and Vacuum-style wine savers are great ideas for stocking stuffers for wine lovers or as a small, inexpensive gift. 
Corkscrew
Many wine lovers are always in need of a new corkscrew. Whether you choose a Winged Corkscrew or a simpler wine key, they'll love to find a new tool in their stocking. 
---
For more of our wine-inspired holiday gift picks (as well as bottles of wine that make for great gifts), check out our Wine Gift Guide page on our webstore, or visit our Flagship or Ottewell location to get great ideas from our helpful staff!