Need gift ideas for the craft beer lover in your life? In addition to fun gifts and stocking stuffers for beer fans that we carry in store at Sherbrooke Liquor, we've found some other locally-inspired, unique gifts that are sure to put a smile on their face. 
Available at Sherbrooke
Here are a few picks of what we carry in-store (and online for pickup) that will be a perfect gift for the loved one in your life who adores craft beer. 
Riedel Oueverture beer glasses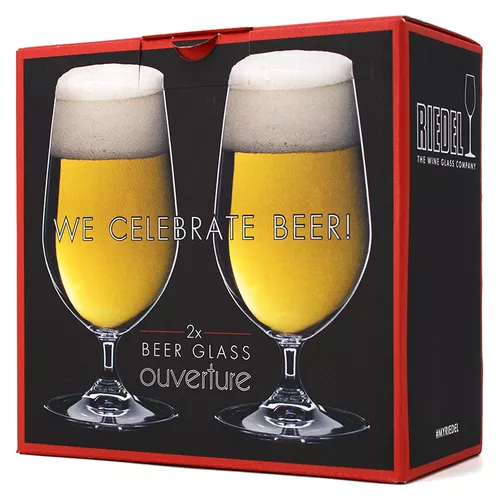 Every beer connoisseur needs something nice to drink the beer out of! This set of two Riedel Oueverture Beer Glasses are just the thing. These beer glasses are perfect for revealing the colour, developing the aroma, and lengthening the palate of beers. This tulip-shaped glass captures the full range of aromatics, dissipates excess carbonation, and helps to maintain a beer head. Plus, they're dishwasher safe! 
---
Samichlaus Gift Pack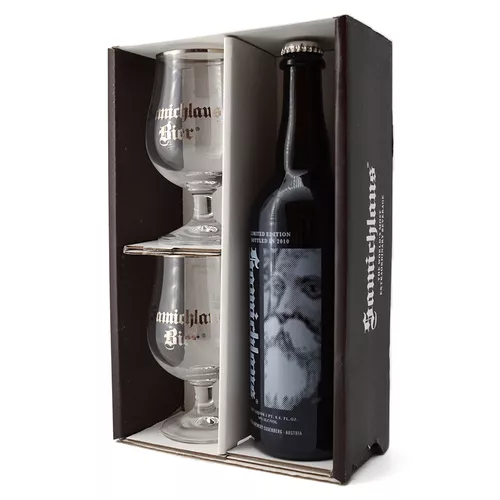 The Samichlaus Gift Pack is the perfect present for the craft beer aficionado, who will likely have heard of the legend of Samichlaus or will appreciate their first try immensely! Once considered the strongest beer in the world (14% ABV), Samichlaus is only brewed once a year on December 6 (the day of St. Nicholas) and aged 10 months before bottling. This beer has a brilliant deep amber colour, a complex, dry-toasted malt nose, and huge, intensely sweet palate. It compliments heavy meals and desserts, particularly chocolate. One of the rarest beers in the world, this Austrian dopplebock can be aged for years to come where it will become more complex with a creamy, warming finish. This gift set even comes with two branded glasses for enjoying this limited edition beer!
---
Trial & Ale Sour & Wild Ale Mixed Pack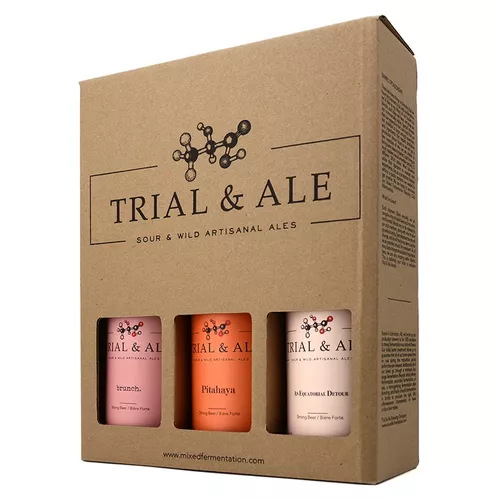 From right here in Edmonton, Trial & Ale is dedicated to crafting mixed fermentation sour and wild beers. This Mixed Pack introduces you to three of their beers — Brunch, an award-winning, raspberry-fruited sour; Pitahaya, a dragon fruit sour; and An Equatorial Detour, a fruited American Sour & Wild Ale. These locally-crafted beers will be sure to impress any craft beer lover, especially one who's a fan of mixed ferments and Belgian beer! 
---
Available Locally
Edmonton is a hot-spot for cool shops, so we picked some beer-inspired gifts from some awesome local businesses that will be the perfect Christmas gift for the craft beer lover.
---
Book: Tapping the West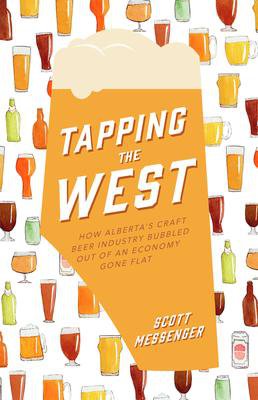 If your craft beer lover likes to read, give them a book all about the history of the rise of craft beer in Alberta! Winner of a 2020 Gourmand World Cookbook Award, Tapping the West by Scott Messenger tells the story behind Alberta's craft beer boom, offering an insider's look that brings together tasting notes, social history, politics, and science. Pick up a copy from local bookstore Glass Bookshop, who offer free local shipping and currently have a pop-up shop at Latitude 53!
---
Beer Condiments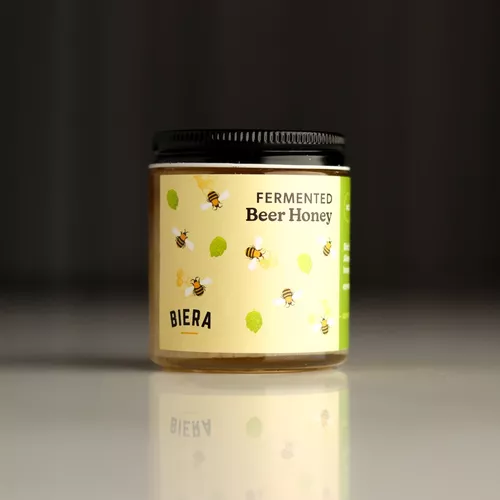 Who says beer is just for drinking? For the beer lover who's also a foodie, get them a condiment that's made with beer! Meuwlys, a locally-owned deli on 124 Street, makes whole grain beer mustard in house. And Biera, a craft brewery in the Ritchie Market, sells their own fermented beer honey made from their own beer and local Alberta wildflower honey. 
---
Corkcicle Pint Glass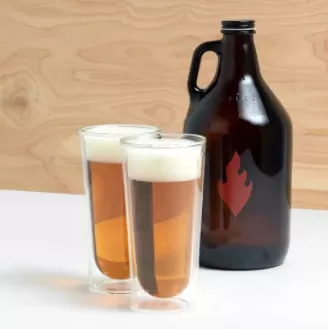 Toss back a cold one (or two) with this double-walled Pint Glass Set from Corkcicle, available locally at Shop Chop. Designed to hold 16oz (465mL) of your favourite lager, stout, pilsner or IPA, it's truly a beer lover's dream gift. Each glass is crafted with a lightweight yet durable glass that's hot and cold ready, helping to retain your drink's temperature longer and prevent condensation in the process. Simply pour, sip, and enjoy.
---
Beer Love Shirt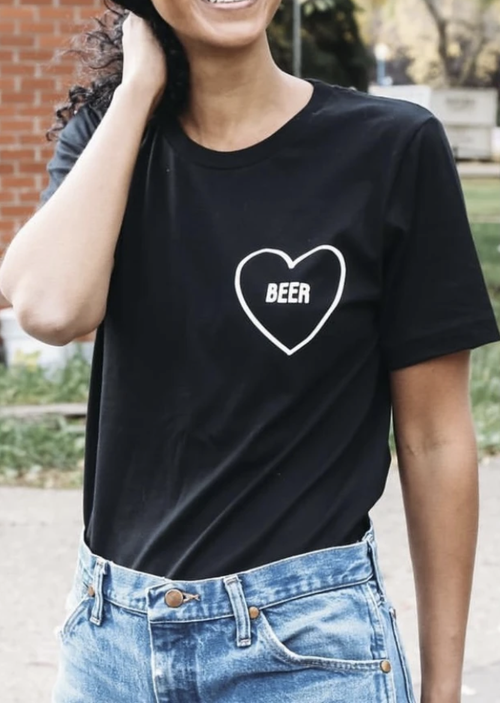 Let the craft beer lover in your life wear their love for beer right over their heart. My Next Broken Heart is a local company that makes super soft, unisex tees that are thoughtfully designed, ethically sourced, and made with love for those who want to connect, laugh, and wear their heart on their tee! Of course, we're partial to the Beer Love tee, which you can order directly from them or find at select clothing boutiques in Edmonton.
---
Brewery Gift Card
It's no secret that local restaurants and bars have had a tough go these past two years, so show them some support by purchasing a gift card for one of the many local breweries in Edmonton so the craft beer lover in your life can pay a visit to their tap room or purchase off-sale cans and growlers, on your dollar!
---
Stocking Stuffers
If you're just looking for stocking stuffers for the beer lovers in our life, we have ideas for that too!
---
Bubble hockey beer koozie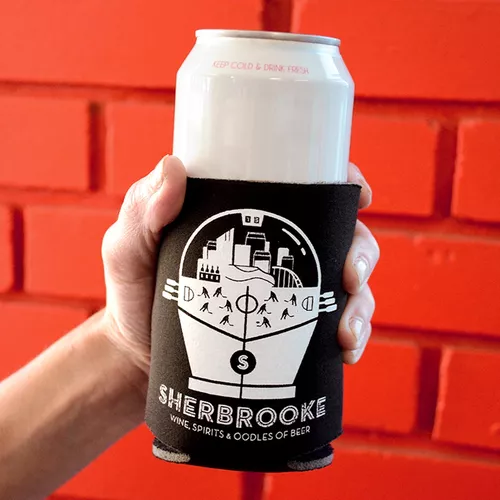 Perfect for fans of hockey and beer, get them a Sherbrooke-branded beer koozie that keeps their hands from getting cold or warming up their beer can! Available in black or red colours.
---
Bottle opener 
Everyone needs a spare bottle opener in case their first one goes missing! This Sherbrooke branded bottle opener will fit perfectly in the beer lover's stocking, and be a perfect reminder to go pick up more tasty bottles at their favourite liquor store. 
---
Beer socks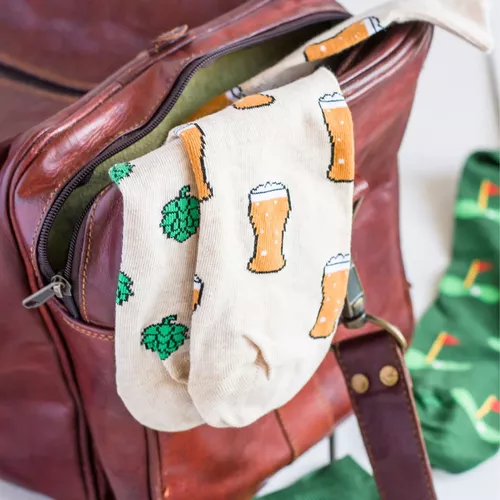 You can never go wrong with socks, and this Calgary-based sock company has a variety of beer-related socks on their website! Order directly from them or find them in local clothing and gift shops. 
---
If any of these ideas still aren't quite fitting the bill for the craft beer lover on your list, visit us in store at our original Sherbrooke Liquor location or new Ottewell location for personal recommendations from our knowledgeable staff.