Giving up gluten, whether due to allergies or to adhere to a diet, isn't easy — and giving up beer might be one of the hardest things about it! 
Beer is typically made with barley, hops, yeast, and sometimes wheat — and both barley and wheat are grains that have gluten. The gluten levels may decrease during the brewing process, but the average beer has a gluten content above 20 parts per million (ppm). Suffice to say, this level of gluten is not suitable for adhering to a gluten-free diet!
Gluten free beers are made with grains that don't have any gluten, such as gluten free oats, rice, maize, millet, buckwheat, etc. They often cost more than traditional beers because these grains are more expensive, and taste different than regular beers. Sometimes they are sweeter, or less carbonated depending on the grain. Some beers are "gluten-removed" which means the gluten is removed during the brewing process, but some traces may still remain. 
Wine, pure distilled liquors and some hard ciders are the usual alcoholic alternative for those who can't have gluten, but sometimes it's beer that hits the spot. The good news is, there are more and more gluten-free beers available and unlike previous iterations, they are starting to actually taste good so you aren't giving up gluten AND flavour. Here are five gluten-free beers we carry in-store that actually taste good.
---
Helix NEIPA Gluten Free Beer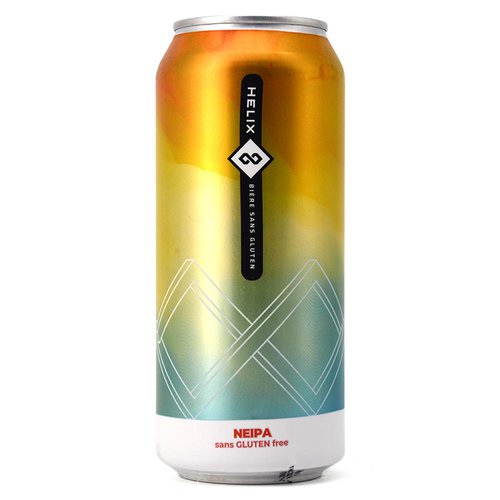 Hailing from Saint-Alexis-des-Monts, Quebec, Helix - Bière Sans Gluten is a brewery completely dedicated to brewing gluten-free beers so there is no risk of cross-contamination. To create their NEIPA, Helix was inspired by the fruity and slightly bitter IPAs of Northeastern America. Citra, Mosaic and Amarillo hops coat with their tropical flavours and the yeast adds a juicy texture with apricot notes. This beer won silver at the World Beer Awards for gluten free beers in 2019, placing second only to the next beer on this list...
---
Helix Farmhouse Gluten Free Beer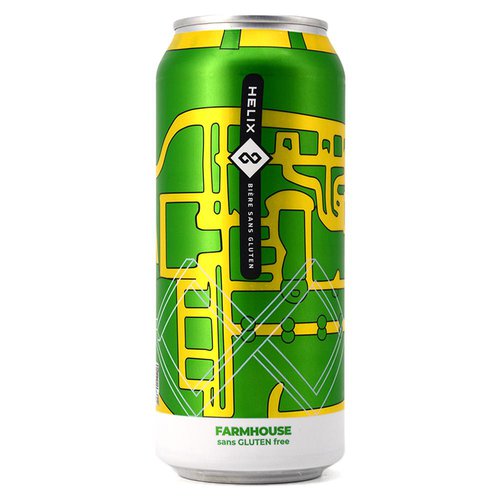 Also from Helix, this beer is more of a Farmhouse-style for those who aren't as big into hoppy beers. To create this gluten-free beer, Helix took advantage of their seasonal yeast with its light and delicate aerated texture that enhances the pleasant character of spices and fruits to this beer. Furthermore, the mosaic hops fits perfectly together with its tropical aromas of citrus and resinous herbs.
This beer even won gold at the World Beer Awards for best gluten free beer in 2019!
---
Heathen's Gluten Free Kvasir's Peanut Butter Stout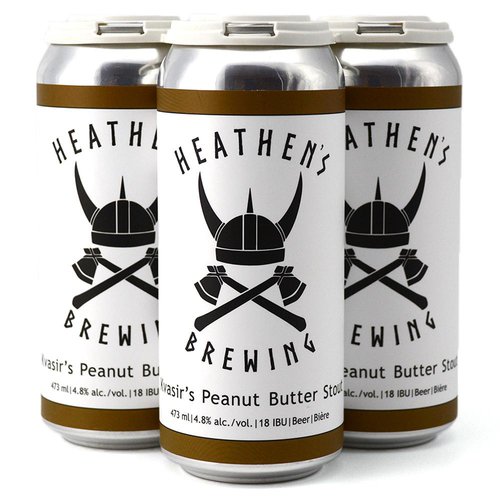 The most local gluten-free beer on this list, the Kvasir's Peanut Butter Stout hails from Heathen's Brewing in Calgary, and is Western Canada's only dedicated gluten-free craft brewery. Since they only brew gluten free beers, there is no chance of cross-contamination with gluten, and they source their grains from 100% organic, dedicated gluten free producers. With the sweetness of lactose and flavour of peanut butter, it's like drinking a peanut butter cup. Perfect for dessert on cold winter nights!
---
Sori Coffee Gorilla Baltic Porter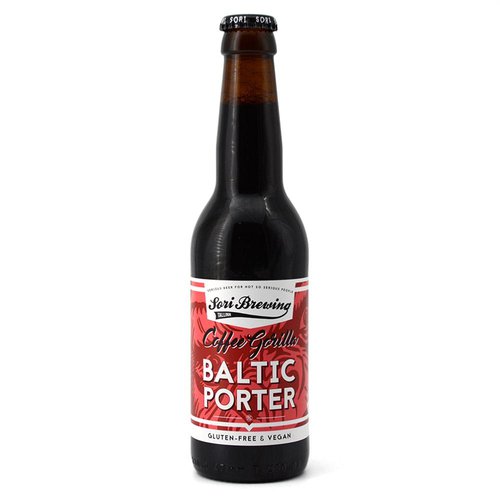 Sori Brewing is located in Tallinn, Estonia, founded by two Finns who moved away from their home country to brew without compromise. The Sori Coffee Gorilla Baltic Porter is a deep black porter with chestnut highlights and a thick, café-créme head. The beer is named for the inner gorilla you face in the mirror every morning before you've had your first cup of coffee — after all, a yawn is just a silent scream for more coffee. Accompanying a nose full of caramel, coffee, and cocoa, the taste is brimming with earthy scents, and a dusting of dark fruits and dark malts. Medium-bodied, lightly carbonated and with a velvety texture, this gluten free and vegan beer is brewed with six different malts and smooth espresso. Pair it with dessert, like your favourite ice-cream sundae!
---
Omission Gluten Removed IPA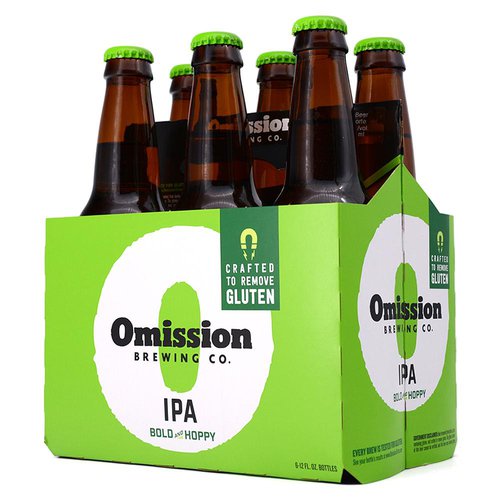 The Omission Gluten Removed IPA from Portland, Oregon is the first IPA brewed with traditional IPA ingredients that is specifically crafted to remove gluten. Their innovative brewing program ensures gluten levels in every batch measure well below the widely accepted CODEX gluten-free standard of 20 parts per million (ppm) for food and beverages. Omission IPA is a bright, hop forward Northwest Style IPA produced in the spirit of the original IPAs shipped from the UK to India in the late 1800s. The use of Cascade and Summit hops give it notable pine, citrus, and grapefruit aromas and flavours. Bitter but balanced and smooth due to the perfect level of malt sweetness, this beer is crisp, clean, and refreshing — perfect for fans of IPAs!
---
We have new beers arriving from all corners of the world every week, and some are even gluten-free! Contact us today to learn more about the gluten free beers we have in stock so you can stick to your diet while still enjoying tasty brews.