Wow, 2022! That certainly came up quick! Now that the hectic holiday season is behind us, I've had a chance to look back, reflect, and highlight what I feel like were the most impactful developments in the craft beer world over the past year. First, it goes without saying that the rippling effects of the pandemic provided that foundational backdrop to 2021. Whether it was through production, distribution, or marketing, the industry continued to adapt to the uncertainty, hardships, and general…nightmarishness of our ongoing situation.
COVID aside, we continued to see the roots of a seismic social shift develop in craft beer. Through the bravery and hard work of Brienne Allan, Ren Navarro, and countless others, safety, equity, and inclusiveness within the craft beer industry has taken centre stage. While the seeds have been planted, it is up to all of us to strive forward and take the steps needed to make the craft beer world a welcoming, fair, and safe place for everyone. Check out the Brave Noise initiative if you want to learn more and get involved.
Stylistically speaking, 2021 saw the solidification of Hazies and Sours as the undisputed champs of the craft beer scene, as breweries continued releasing banger after banger in these categories. Also, as many insiders (aka "the inside of my fridge") have been predicting, low and non-alcohol beers continued to skyrocket. Finally, beer folks have been touting the "rise of the craft lager" for a few years now, but it wasn't until last year that I felt like the lager boom was finally coming to fruition, which is an exciting development!
Looking forward to 2022, I have no doubt that Hazies and Sours will continue to dominate, the non-alcohol beer category will continue to grow, and breweries will continue exploring the subtly complex world of lagers. As those categories continue to push the trends, I also wanted to highlight a few more specifics I think you should watch out for. Without further adieu, here are my Top 5 Beer Trends for 2022:
1) Increased Competition For Your Tastebuds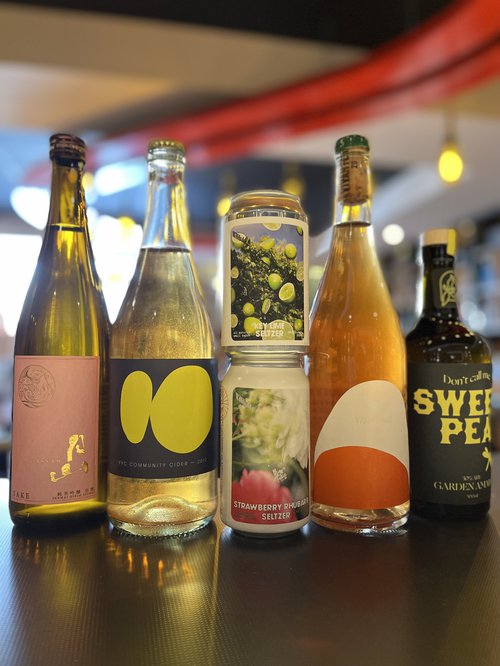 Okay, admittedly, this first one isn't exactly the most encouraging for beer producers, but hear me out! As an adventurous, enthusiastic, and responsible sipper, you will encounter a myriad of beverages on the shelves. The bright, tart, and wild flavours of Natural Wine and Cider can quench the same thirst as Lambic and Wild Ales. The breadth and complexity of spirits, liqueurs, and cocktails can be engaging in the same way as massive Quadrupels and Imperial Stouts. Hard Seltzers can be crushed even harder than the lightest fizzy lager. Finally, let's face it: the premium Sake in the market right now is just simply delicious. In 2022, we'll likely see these categories continue to rise as folks venture towards different flavour experiences. Amidst this vast selection, I see an opportunity for brewers to buckle down, get back to their roots, and show us all why the diversity, uniqueness, and overall supreme tastiness of beer demands our attention.
2) Return to Tradition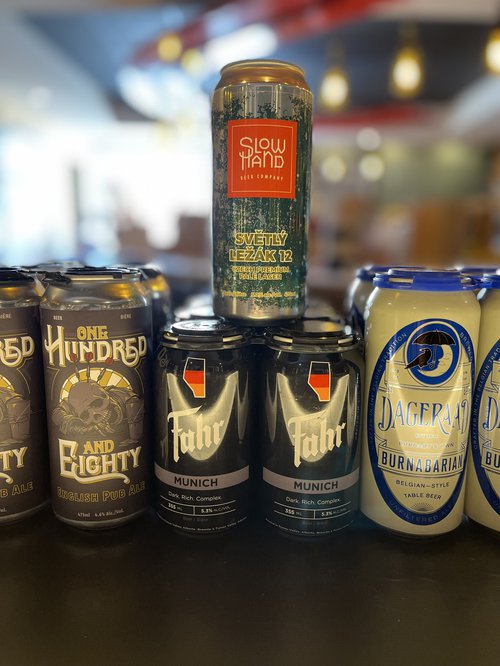 Like I alluded to earlier, both hazy New Englands and flavoured Sour Ales are here to stay. No one is disputing that! The beautiful thing about beer though is how wonderfully diverse it is, and there's plenty of room for various styles to share the same space. In 2022, I expect to see an increased focus on more subdued traditional styles set up against the latest EXTREME exploding fruit bomb, and 13% white chocolate fudge brownie ghost pepper delight. Nuance, balance, and craftsmanship will be underscored through styles like Munich Dunkel, Světlý Ležák, English Bitter, and Belgian Tafelbier. Best of all, local craft beer producers are proving that they are more than capable of producing amazing versions of these styles. Of course, like a great beer, balance is key, and there is certainly still room for adventurousness…
3) Style Schmyle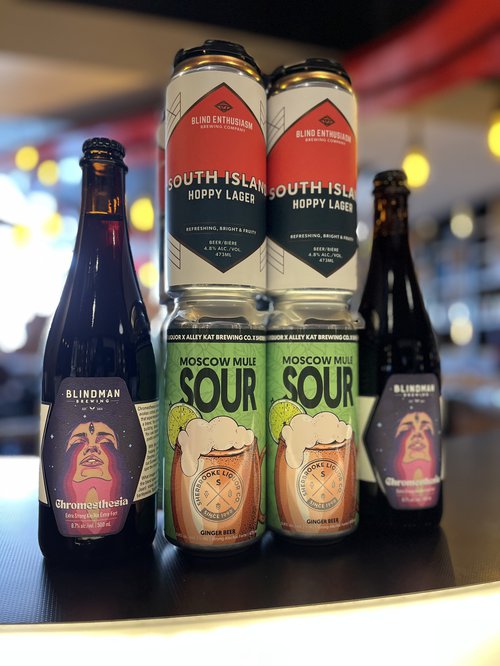 On the flipside, I also anticipate more beers released in 2022 that will defy categorization and will get those BJCP purists' heads spinning! Already, we are seeing local Alberta brewers experiment with traditional methods and flavours, while adding their own new school twist. A few recent examples that come to mind are Blindman Brewing's blending experiments (Chromesthesia), Alley Kat's Moscow Mule-inspired Sour, and Blind Enthusiasm's Lagerization Project. Whether it's through blending, cocktail infusions, hybridization, fortifying, or any number of different methods, brewers will continue to flex their creative muscle to expand our thoughts on what beer can be.
4) Year of the Rauch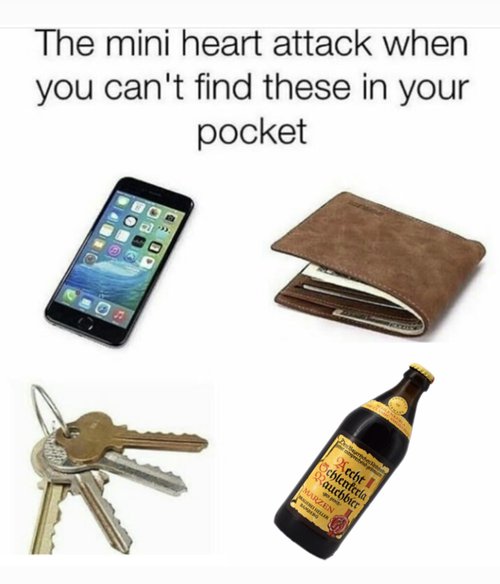 Will 2022 be the year that the Rauchbier style finally breaks through and is in the hands of every beer lover worldwide? The answer is unequivocally YES. Okay, this may be my most bold prediction yet, and I may be biased considering it is my favourite style. For the uninitiated, the Rauchbier is a style of smoked beer with origins in Bamberg Germany, and features INTENSE flavours of campfire and smoked meat alongside a solid caramel malt body. The boldness and utter uniqueness of the style tends to polarize beer drinkers, but as folks get more and more seasoned and exploratory in their beer journey, Rauchbier remains a relatively uncharted landscape. Last year, October was even christened as "Rauchbier Month", and there seems to be a burgeoning social media push towards the appreciation of the style (or equally, the "disdain" for it). Whether through pure enjoyment or morbid curiosity, it is my guess that many will crack a bottle of Rauchbier in 2022. Strap in. Things are gonna get smoky!
5) #ABBeer Rises To The Top
I've been working in the industry long enough to see the various stages of growth in Alberta beer. First, in the long long ago, there was a small handful of solid craft beer pioneers. Then, there was the temperate emergence of the new school, followed by the opening of the floodgates as a new brewery seemed to open their doors on a weekly basis. In many ways, I felt like 2021 was a culmination of sorts for this latter stage, with Alberta breweries performing extremely well at both the Canadian and World Brewing Awards. In 2022, as Alberta breweries continue to grow and evolve, they are primed to garner international attention and truly make Alberta a place-to-watch in the world beer scene. As a local beer enthusiast, this is definitely an exciting place to be!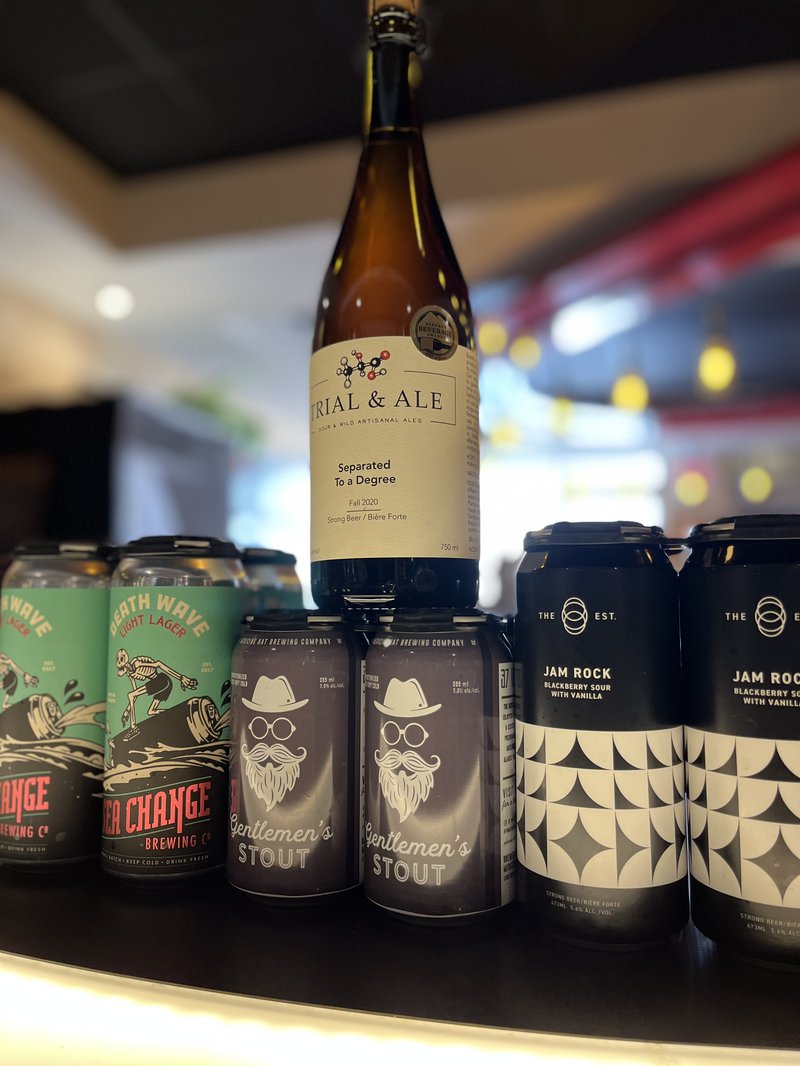 --Stephen Bezan [@allbeerstuffs]