Whether you're taking a break from alcohol for a month for Dry February or looking for alcohol-free beverages to go with a health or lifestyle change, we have good news for you. Catering to the sober market has increased in popularity amongst big brands and smaller producers alike, and now you don't have to sacrifice flavour and craft when you give up that ABV! Whether you're alcohol free for the moment or done with it completely, here are some of our favourite non-alcoholic beverages that we carry in store at Sherbrooke Liquor, from beer and wine to spirits and pre-made cocktails. 
---
Benjamin Bridge Piquette Zero Alcohol Free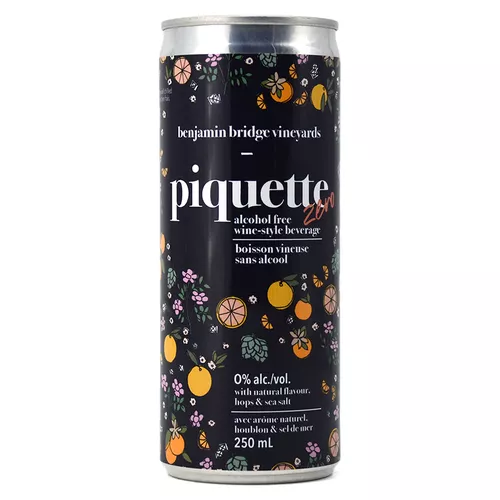 Piquettes are already low in alcohol since they're made from the second pressings of grape pomace — traditionally, piquettes were enjoyed by French farmhands and vineyard workers. Now they're gaining popularity for their fizzy, easy-drinking character that's reminiscent of a wine spritzer. Benjamin Bridge Winery, known for their sparkling wine and canned piquettes, have taken it a step further by introducing their "Piquette Zero" product, which has no sugar or alcohol. ​​It's a lively and delicious alcohol-free wine-style beverage that offers a creative and unprecedented craft option to industrially dealcoholized wines that are so often stripped of their character.
---
Solbrü Connect Alcohol Free Elixir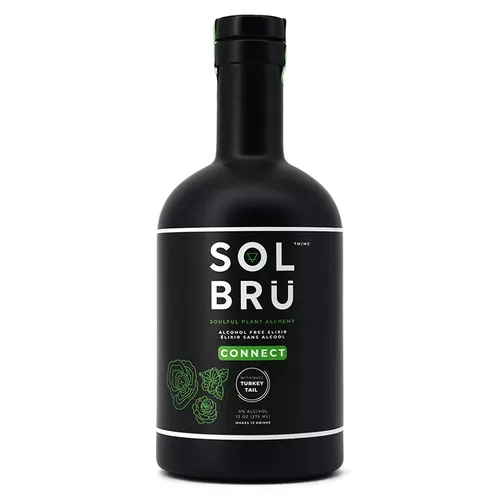 Solbrü was brought to life by the science and spirit of plant remedies to create a unique, delicious blend of natural health-boosting properties to enrich your mind, body, and soul. All Solbrü elixirs contain apple cider vinegar, organic mushroom and herbal extracts and a proprietary blend of spices, warming you from the inside out before finishing off with the perfect bite. This sophisticated alcohol-free alchemy creates a similar sensation to booze and is consumed the same way as a spirit; as a shot, on the rocks or in your favourite alcohol-free cocktail. Solbrü Connect is made with Turkey Tail mushrooms, hibiscus and rose hips, and is a cascade of delicate, floral notes of berry and rose, followed closely by the light, tangy flavour of lime.  
---
SYC Phantom Buzz Non-Alcoholic Pale Ale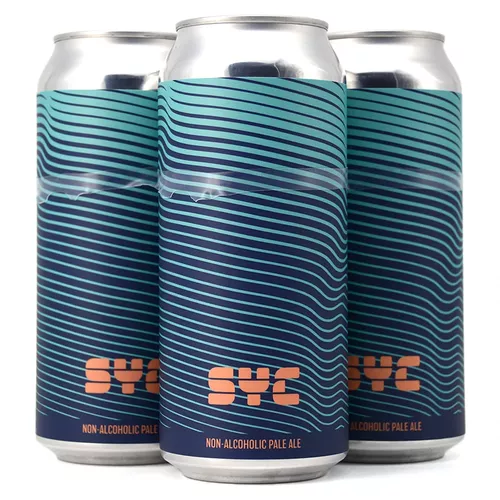 Local Edmonton beermakers SYC Brewing recently came up with their own offering in the alcohol-free craft beer market. Making a non-alcoholic option had been on their minds for quite some time, and they are so glad they finally got to making a craft beer that everyone can enjoy. Phantom Buzz is a crisp and clean non-alcoholic pale ale that is a beautiful balance of malt and hops. Pleasant light grain leads to a mild, clean citrus zest, finishing strong, memorable and slightly bitter. Many non-alcoholic pale ales and IPAs lose that yummy hoppy flavour, but not this one! 
---
Lumette Non-alcoholic Bright Light Alt-gin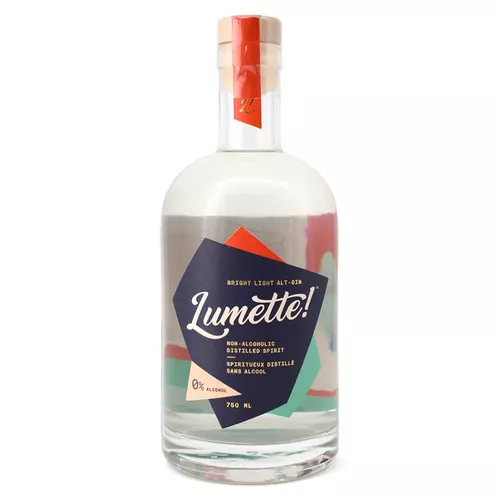 From Sheringham Distillery in Vancouver, the Lumette Non-alcoholic Bright Light Alt-gin was Canada's first non-alcoholic, zero proof distilled spirit. Handcrafted using traditional distilling methods by the team behind Seaside Gin, winner of "World's Best Contemporary Gin" at the 2019 World Gin Awards, Lumette was born out of the admiration of all things natural, and a love for cocktail culture. Lumette gives you the complex flavours, aromas and experience of gin but with 0% alcohol, and it can be enjoyed as any other gin, whether on ice or mixed into a cocktail. 
---
Confluence Non-Alcoholic Gin & Tonic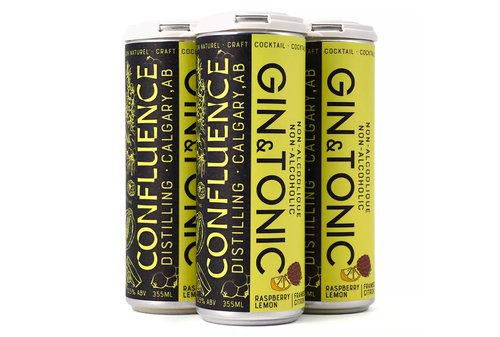 Calgary's Confluence Distilling doesn't want to leave you out of the party, so they made a canned, non-alcoholic Gin & Tonic that tastes like the real thing! Crafted with house-made de-alcoholized tonic, hand-crafted natural fruit flavours and real gin botanicals, this ready-to-drink cocktail is gluten-friendly, keto-friendly, low-cal and low-carb. Tasty and refreshing, and easy to take with you on your next adventure!

---
Big Drop Brewing Non-alcoholic stout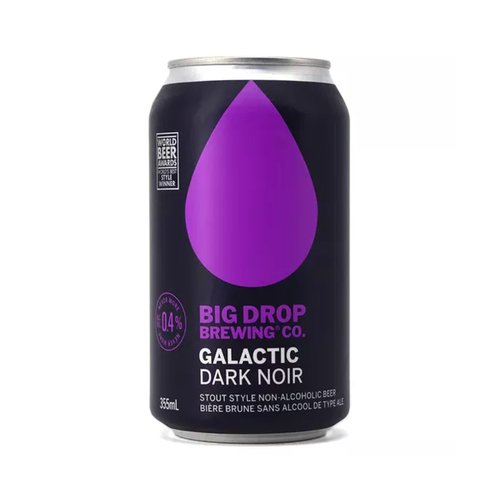 Big Drop Brewing Co produces award-winning, non-alcoholic beers in Ontario, naturally brewed to 0.5% ABV, which means no alcohol-removal processes and all the flavour for you to enjoy. Their Galactic Dark Noir Stout, which also has reduced gluten, is a World Beer Awards-winning non-alcoholic stout. Think of it as honeycomb covered in chocolate, because that's exactly what it tastes like: rich, unctuous and an absolutely decadent treat of a beer. 
---
Biere Sans Alcool Tropical Sour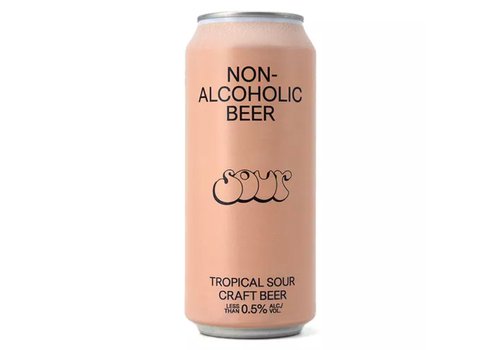 Bière Sans Alcool is a Quebec brand dedicated to brewing craft beer with less than 0.5% ABV, with a mission of providing top-quality non-alcoholic beer for top-quality times with all your top qualities intact. Their Tropical Sour is perfect for fans of traditional sour beers without being too sour, with balanced tropical fruit aromas and a subtle cereal finish. Refreshing, exotic, smooth and tasty!
---
Leitz Alcohol Free Riesling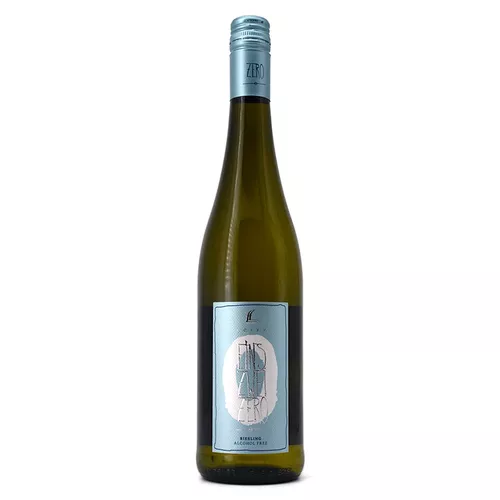 Germany has been producing non-alcoholic wines for around 70 years. Innovations have improved the quality of these wines by lowering the needed temperature to remove the alcohol. This innovation has created a wine that is non-alcoholic, fresh and remarkably delicious — the Leitz Alcohol Free Riesling is otherwise made and vinified just like regular wine. The taste is clean and fresh with notes of lime and citrus, with subtle hints of rhubarb and red apples on an underlying mineral base. The finish is dry and relatively long, and goes well with warm days and good food.
---
Gruvi Alcohol Free Bubbly Rosé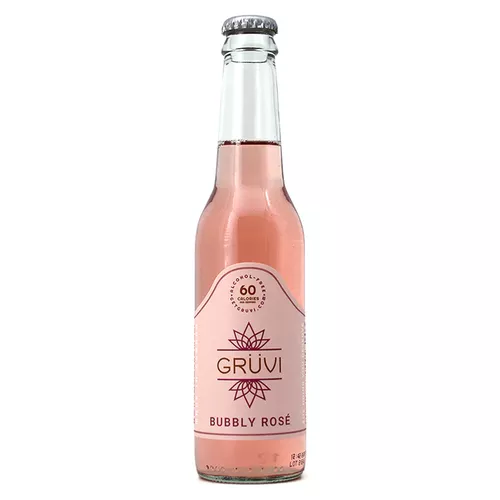 An individual bottle of bubbly perfect for on the go AND for rosé all day as it's alcohol free! The Grüvi Bubbly Rosé is fruity on the nose and pours a light pink hue. Tiny, effervescent bubbles compliment notes of tart, green apple and fresh strawberry. This sparkling sipper is gluten free, alcohol free (0.0%) and only 60 calories per bottle. Enjoy on its own or as part of a mocktail with muddled figs, honey and a squeeze of lemon juice, no hangover required. 
---
Sober Carpenter Non-alcoholic IPA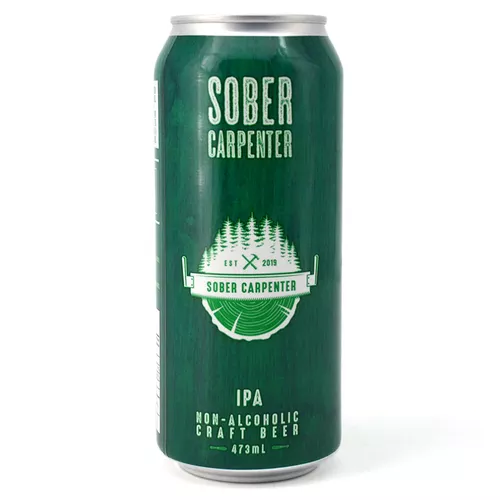 Established in 2019 and based in Montreal, Sober Carpenter specializes in brewing  non-alcoholic craft beers with high quality ingredients and so flavourful you'll hardly believe they're alcohol-free. Two brothers started the brewery after wanting to limit their alcohol consumption after starting their families, but realized the offerings at the time were very limited. Their IPA won a silver medal from USA Beer Ratings 2021— this floral west coast style IPA is loaded with hops and offers notes of tropical fruit and citrus. Its sustained and balanced bitterness allows for a crisp finish that will have you coming back for more.
---
Ready to dive into the world of non-alcoholic beverages? This list of 10 alcohol-free beverages will help you stick to your Dry February goals or help you moderate your general alcohol consumption, but are just a sampling of what we offer in store at Sherbrooke Liquor. The alcohol-free market is growing exponentially to meet demand and we have new arrivals coming every week at both locations. Chat with us in-store or send us a message if you need help finding a non-alcoholic beverage that matches your taste buds!