Something about the bubbles of sparkling wine just makes us feel like celebrating, but they're also great for enjoying on their own or paired with food. But where do you start if you're just getting into the world of sparkling wine?
There are several different types of sparkling wine made around the world with different names, regions, price points and regulations. Let's break down a few of the different sparkling wine production methods before sharing some different examples of sparkling wines we carry in store at Sherbrooke Liquor.
---
Types of Sparkling Wine Production
Traditional method
The traditional method, once called the "Champagne method", is what put Champagne on the map, but is also used for other types of sparkling wine like Cava. In this method, winemakers take a base wine that has already been fermented (often a blend of grapes called a cuvee) and puts it in a bottle with more yeast and sugar to begin another round of fermentation, called tirage. The bottles are sealed with crown caps to trap the carbonation, and then aged.
During this aging process, the bottles are riddled, which means the bottles are rotated and tilted downward regularly (by hand or machine). This makes the dead yeast, or lees, settle in the neck of the bottle. Once all that dead yeast has settled, the bottles are disgorged— the tops of the bottles are put in freezing brine so the lees freezes. The lees are then removed by taking off the crown cap and letting the bubbles force it out. A step called dosage tops off the bottle with additional wine and sugar in case any was lost in the disgorging process, and then the wine is sealed with a cork and wire cage.
Champagne
Though many may blindly apply the term "champagne" to all sparkling wine, in order for a wine to be called Champagne it must be grown and made in France's Champagne region. The base wine of Champagne is typically a blend of three varieties - Chardonnay, Pinot Noir and Meunier. Champagne's cool climate in Northern France provides ideal conditions for creating a base wine with low alcohol and high acidity. The least expensive Champagnes usually spend the legal minimum amount of time aging, which is 12 months. Champagnes aged for longer develop more complex flavours, and in exceptional years, a portion of the best grapes are used to create Vintage Champagne, which see extended aging on lees as well as in bottle. Due to being produced in small quantities and long production/aging time, they command very high prices.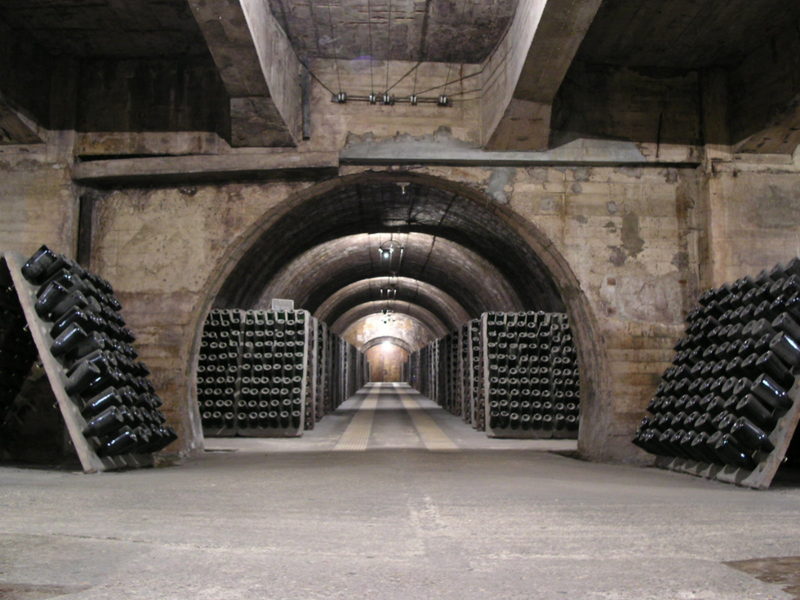 Cava
Cava is the Spanish term for a traditional-method sparkling wine, usually made in the Catalunya region (specifically Penedès). Cava is usually made from local grape varieties to Catalunya (i.e. Macabeo and Xarello). The warm climate of Catalonia (especially compared to Champagne) means grapes are harvested early to retain high acidity and light fruit flavours. Cava is also aged on its lees for a shorter amount of time than Champagne. Cava is typically available at a lower price point than Champagne.
Tank Method
Instead of aging the base wine in bottles, the base wine is put in a tank for a second fermentation. Similar to the tirage process done in bottles for the traditional method, sugar and yeast are added to the second fermentation tank. Rather than being riddled and disgorged, the wines are filtered before dosage and bottling. This method is less complicated and cheaper than the traditional method, and is typically used for making Italian Prosecco. Prosecco has fewer yeasty/bread flavours than Champagne and aged Cava due to being made using the Tank Method. Prosecco DOC is in northeast Italy and made from the Glera grape, which produces light to medium-bodied wines with light apple and melon flavours.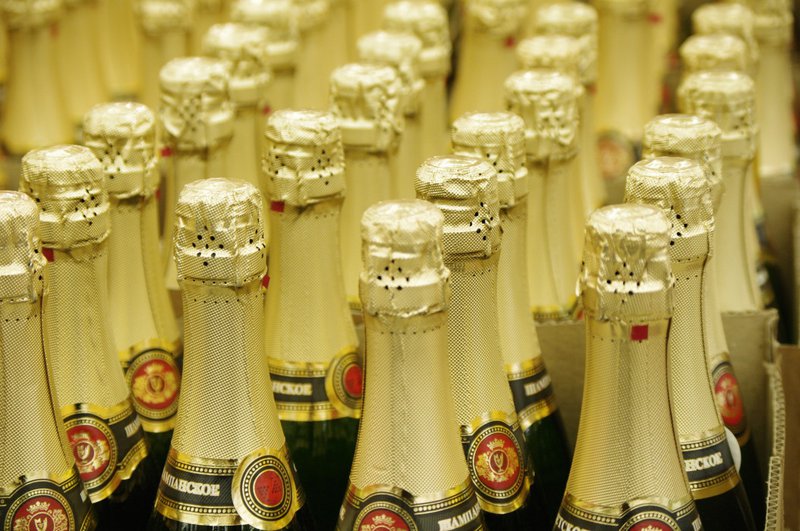 ---
Sparkling wine is made in many wine regions around the world, but unless it is made in the Champagne, Cava or Prosecco regions, it can only be labelled as "sparkling wine". General sparkling wine can be made with a variety of grapes, using the traditional or tank method. When choosing a sparkling wine, one of the main considerations is its sweetness level. "Brut" indicates a dry, not-sweet sparkling wine, while "semi-sec" indicates a semi-sweet sparkling wine. So here are a few of our favourite sparkling wines from around the world that you should try if you're already a fan or new to the style!
Champagne Baron Fuente Esprit Brut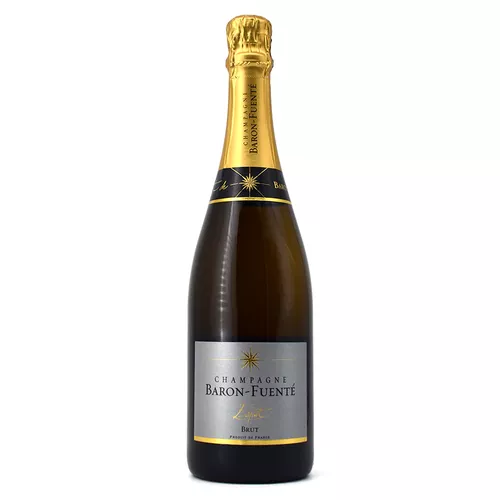 An amazing bargain for Champagne, the Baron Fuente Esprit Brut is super well-balanced and spends seven years aging on its lees — it is very rare to find something so reasonably priced that is aged for so long! Composed of even parts Chardonnay, Pinot Noir and Meunier, it is fermented in stainless steel. The Esprit has a very high-quality sourdough toastiness which comes from that long aging process. It is round and easy to drink, with great length and  flavours of hazelnuts contrasting its nice citrus zip. 
Pares Balta Brut de Pacs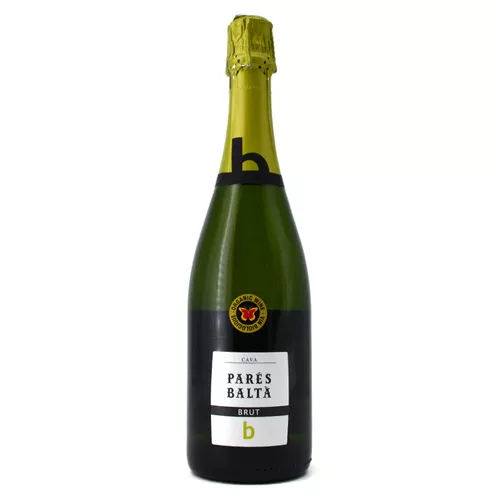 The family of the Cusine brothers have run Pares Balta in Penedès, Catalonia, Spain since the 1970s. The Balta Brut de Pacs is a biodynamic Cava that seeks no oak aging, which allows its fruit and floral notes to shine. This wine is a blend of the three traditional Cava varieties from Penedès: Xarel·lo, Parellada and Macabeu — these three varieties are grown especially to create a white wine that obtains its intense aroma from the freshness of the fruit. Xarel·lo gives the wine body, Macabeu gives it the fruit and Parellada the delicate freshness and the floral notes it can obtain in the highest mountains of Penedès. It has a very intense aroma, dominated by mature white fruits (pear and apple) covering a light floral background, and on the palate it is fresh with a good acidity, a soft creamy bubble from the traditional method of production, and a fruity and fresh finish.
Flor Prosecco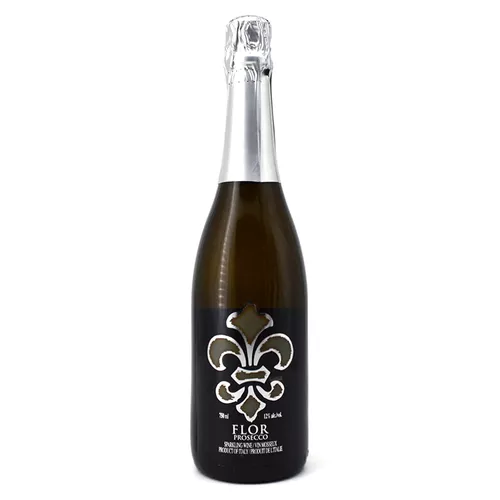 FLOR Prosecco is produced in Treviso, Italy by a relatively small, high-quality producer. Given many producers in the Prosecco DOC (official region in Italy) make 1 million cases per year, the producer of FLOR makes about 20,000 cases per year, allowing greater quality control over the harvest and both fermentations. Renowned Chef Mario Batali and partners Joe Bastianich and Lidia Bastianich created this delicate and fruity Prosecco to serve as house wine in all his restaurants. This Prosecco has an exuberant nose that exhibits ripe pear, melon, lilies and almond. The palate is dry and minerally that shows plenty of fresh fruit and a long, clean, structured finish. Perfect for beginning a meal or enjoying with friends!
Benjamin Bridge Nova 7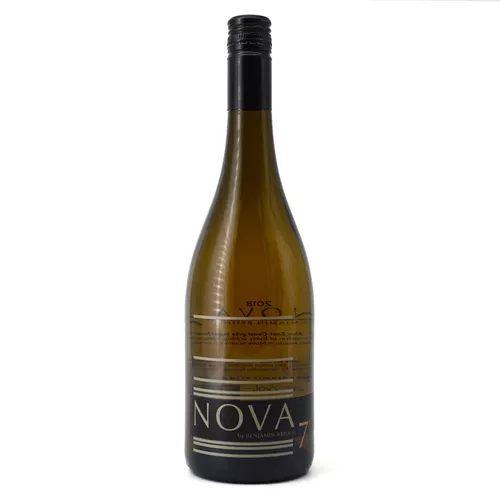 Nova 7 from Nova Scotia's esteemed Benjamin Bridge winery is an off-dry sparkling wine that's a lot of fun — it's even available in cans for those on-the-go picnics! A blend of Muscat varietals, Geisenheim, and Ortega, this is a truly unique sparkling wine that would be impossible to replicate outside of the winery's tidal climate. On the nose, lemon tree blossoms and jasmine are intertwined with a tropical fragrance channelling sweet guava. The palate is vibrant and energizing, with invigorating notes of ripe key lime, zesty mango sorbet and passionfruit coulis. A subtle natural effervescence and the brightest energy make this unmistakable wine something we're proud to call Canadian!
The Hatch Octobubble Brut Rose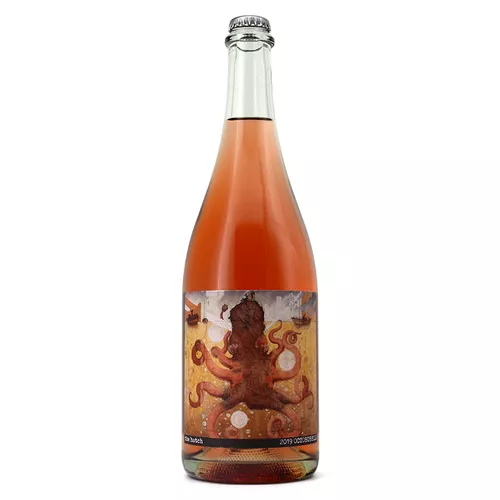 Another Canadian sparkling wine, this time from the Okanagan in BC. The Octobubble Brut Rosé by The Hatch is adorned with fun artwork on the label, typical of the brand — it pictures an octopus floating in Champagne while throwing wine barrels with Napoleon stranded on his head. This sparkling wine is made in a tank method style from Cabernet Sauvignon, Malbec and Pinot Noir grapes. It's delicately intense and fruity, with a crisp, dry finish that keeps you coming back for more. Keep this one bookmarked for summer!
Venturini Baldini Montelocco Rosso Lambrusco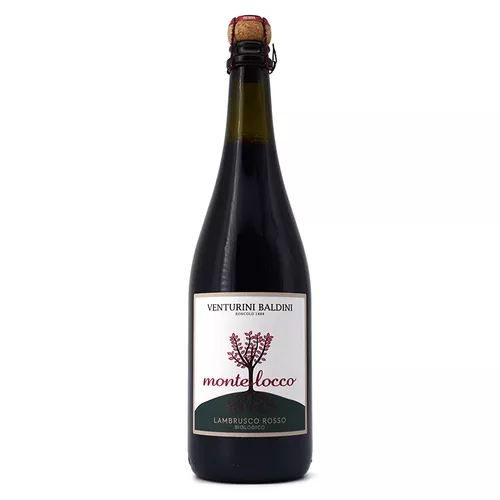 Venturini Baldini was founded in 1976 on an historic 16th century estate in the hills between Parma and Reggio Emilia, the heartland of Lambrusco. Of their 135 hectares, only 30 hectares are vineyards, the remainder being left as wild woods and pastures that buzz with life and biodiversity. Overseeing the wines since 2015 is Carlo Ferrini, one of Italy's best-known winemakers, awarded Winemaker of the Year by Wine Enthusiast in 2007. Made with the Tank Method, the Montelocco Rosso Lambrusco is Venturini's fruitiest and funnest Lambrusco, balanced by racy acidity and subtle tannins. Serve chilled and enjoy the refreshing, juicy black cherry flavours paired with Mediterranean herbs. 
Vivanterre Pet Nat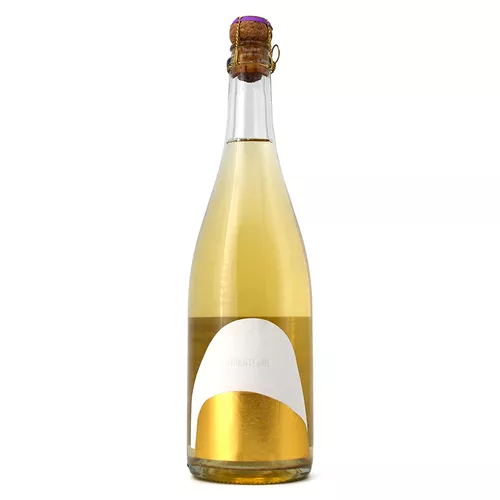 Last but not least, a trendy style of sparkling wine right now is a Pet Nat, or "Petillant-naturel", which is a more natural way of creating a sparkling wine. From the exceptional French natural wine producer Vivanterre, The Vivanterre Pet Nat is a dry petnat that offers a soft but pronounced bubble. It exhibits both varied orchard and stone fruit aromas, with savoury and herbaceous tones. It's a blend of Pinot Blanc, Pinot Gris, Riesling and Sylvaner; the first three come from the village of Heiligenstein and the Sylvaner from Rosheim, both in Alsace. The grapes were harvested in early September and each varietal began fermentation separately, until about 20 grams of residual sugar remained. The juice was then blended and bottled and fermentation continued. The wine was aged under crown cap from mid-November 2020 until disgorgement at the end of April 2021.
---
Eager to try more sparkling wine? Speak to any of our store associates at our Original or Ottewell locations for their recommendations, or send us a message and we'll get you sorted with more sparkling wine picks!