Did you know that up until the 1500s, brewing was primarily women's work? Humans have been drinking beer for almost 7,000 years, and the original brewers, from Vikings to the Egyptians, were women! Women brewed beer both for religious ceremonies as well as to make a practical, calorie-rich beverage for the home. 
Things changed when a smear campaign accused women brewers, among other women professions, of being witches. Much of the imagery we associate with witches today, from the pointy hat to the broom, likely emerged from that connection to female brewers!
In the modern day, women are once again taking charge in the drinks industry as brewers, distillers, master blenders and winemakers. Here are six of our favourites that we carry in store at Sherbrooke Liquor so you can raise a glass to the awesome women in this industry for International Women's Day, Women's History Month, and beyond!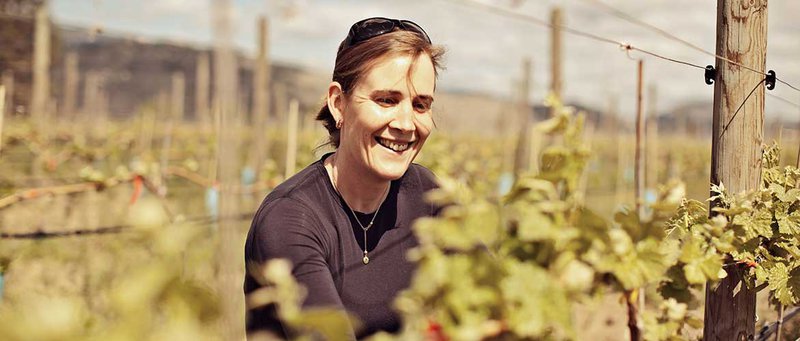 Le Vieux Pin/La Stella Winery - Severine Pinte
Severine Pinte is the winemaker at La Stella and Le Vieux Pin wineries in the South Okanagan. She came to Le Vieux Pin in 2010 with 14 harvests of international winemaking experience under her belt along with eight years of vineyard management. Severine is a graduate of the illustrious ENSAM (Ecole National Superior Agronomic of Montpellier) where she acquired her Masters in Viticulture and Oenology, and her National Diploma of Oenology. After leaving ENSAM she apprenticed at the Cave de Tecou in the AOC Gaillac before coming for the first time to British Columbia to work for Domaine de Chaberton as an assistant winemaker. In 1999 she returned to France and worked a year in Bordeaux before returning to the Languedoc. For nine years, Severine was head winemaker and viticultural council for 'Le Vignoble des 2 terres' in the Terrasse du Larzac terroir. 
In the winter of 2003, she left to help with the harvest at Frankland Estate winery in Western Australia and enjoyed learning a different take on her beloved Syrah and Viognier. Curiosity and the pursuit of new challenges brought Severine to the Okanagan and she brought with her an astute understanding of wine and terroir. She is an inspiration to many winemakers in the region, especially other women and those who are turning to more low-intervention winemaking practices — Severine's favourite quote is from Jean Hugel, who says "100% of the quality of a true wine is already in the grapes, not in the cellars where you can only lose quality." Both wineries are a great spot to visit in Oliver and Osoyoos, and you can start your Severine obsession with Le Petit Rouge, which we carry in-store.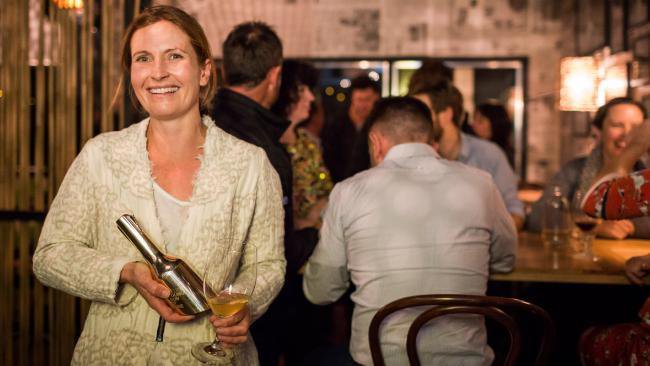 Dormilona Wines - Josephine Perry
Josephine Perry started somewhat early in the wine game, with vintage work at Cape Mentelle when she was only 14. She was encouraged early by her grandfather— one of her mentors and a brewer at the old Swan Brewery— with whom she would experiment with different fermentations, including an apricot wine she brought to school for a science class (she got a detention for that).
"Dormilona" is a nickname that means "lazy bones", which was given to their winemaker Josephine Perry — but her work ethic is anything but lazy. She adopted the moniker to her wine label, Dormilona Wines, because the less she has to do (fewer manipulations and interventions in the wines), the better. 
The fruit for Dormilona wines comes from organic vineyards, with Josephine's direction to pick the fruit earlier for more acidity and to do less in the winery, with no adjustments, no oak signatures and no fining or filtration. Her wines are made from familiar grape varieties like Chardonnay and Chenin Blanc, but they come into the glass in thrilling ways, electrified by vibrant structure and cushioned with subtle texture.
We carry several Dormilona Wines in store at both locations and online, and they're a great wine to try if you're just starting to sink your teeth into natural and skin contact wines.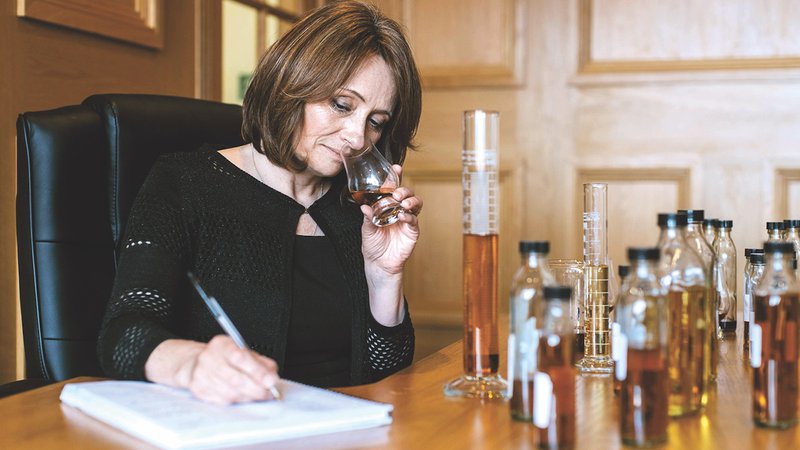 Glendronach, BenRiach & GlenGlassaugh Distilleries - Rachel Barrie 
Rachel Barrie grew up near the GlenDronach distillery northwest of Aberdeen in the whisky region of Speyside — so it makes sense that after spending misty mornings walking past stone buildings and smelling rich yeast and caramel notes of finely aged scotch that would pursue a career in Scotch whisky. And what a career she's had, with over 30 years in the industry working at some of the most recognized Scotch whisky distilleries in Scotland! Her moniker of Scotland's First Lady of Whisky is well-earned.
With a university background in chemistry as well as experience in Scotch research at the Scotch Whisky Research Institute, Dr. Barrie brought her refined touch to legendary distilleries such as Bowmore, Glenmorangie and Ardbeg. She now oversees three distilleries as master blender — The GlenDronach, BenRiach, and Glenglassaugh — with the distinction of being one of the few women master blenders in the world. Try the Glenglassaugh Torfa Richly Peated Highland Single Malt if you're a fan of peat and smoke in your whisky, or the BenRiach 12 if you're after that Speyside taste.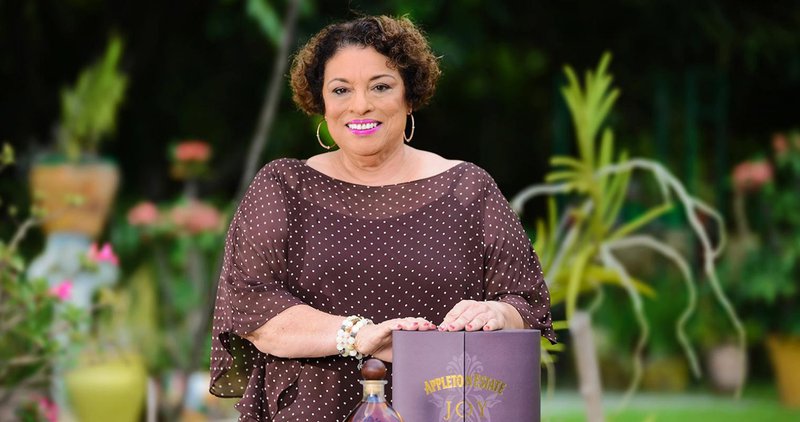 Appleton Estate - Joy Spence
Another notable master blender is Joy Spence from Appleton Estate in Nassau, Jamaica. She is a pioneer of her time, having become the industry's first female master blender in 1997! 
Appleton Estate, deep in the middle of Jamaica's Nassau Valley, began perfecting complex rum-making in 1749. Its history of passionate people nurturing the estate has resulted in a collection of rums renowned for distinctive Jamaican flavours and a strong commitment to quality. Joy has over 35 years of experience at the Appleton Estate, starting as Chief Chemist in 1981. Every barrel of rum used in Appleton's blends is personally picked by Joy and her team. In 2005, the Government of Jamaica awarded Joy the Order of Distinction for her service to the industry. We carry a few different Appleton Rums in store at both locations as well as online.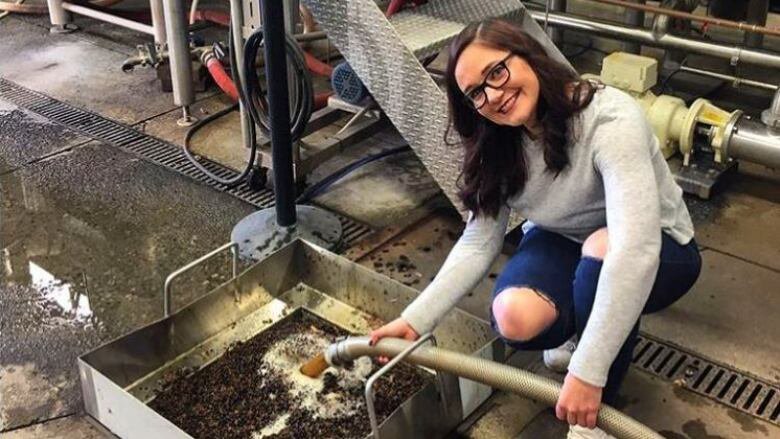 Eau Claire Distillery - Caitlin Quinn
Closer to home in Alberta we have Caitlin Quinn, the Master Distiller of Turner Valley's Eau Claire Distillery. Born in Winnipeg and raised in Scotland, Caitlin Quinn has her Master's in Brewing and Distilling from Heriot-Watt University in Edinburgh. Like many of the other women on this list her original degree was in chemistry, but luckily for us decided the life of a chemist wasn't for her! 
Caitlin moved to Calgary in 2015 to become a part of the Eau Claire team. In her time at Eau Claire, she has been responsible for the distillation of Eau Claire Distillery's award-winning Parlour Gin, Prickly pear EquineOx and Three Point Vodka. She also helped in the making of Eau Claire's Single Malt Whisky, the first of its kind in Alberta. Caitlin also created a number of limited edition distiller series including Christmas Gin, Cherry Gin, Apple Brandy and Dill Pickle Vodka. She also assisted in the launch of Eau Claire Distillery's sister company, Eau Claire Soda Company, and the launch of their inaugural handcrafted and artisanal tonics. We carry Eau Claire tonics and several of their distilled creations at both locations.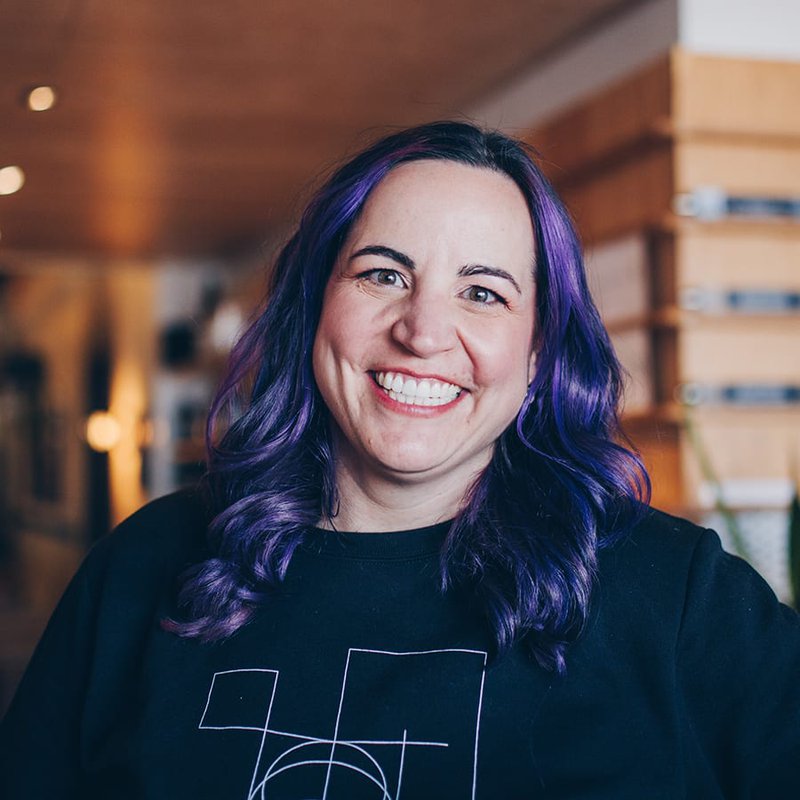 The Establishment Brewing Company - Natasha Peiskar
Another local lady, Natasha Peiskar is the production manager of Calgary's award-winning Establishment Brewing Company, which won the 2021 Canadian Brewery of the Year and 2021 Alberta Brewery of the Year. She was drawn to The Establishment for its barrel-fermented brews, helping her team create complex, tart ales that represent the possibilities of what an Alberta beer can be. Prior to her role at The Establishment, she was the head brewer at Last Best Brewing and Distilling, as well as a brewer at Tool Shed and cellarman at Bomber Brewing. Natasha achieved her Advanced Cicerone status in 2018, the second highest certification for beer expertise, and was only the 8th person in Canada to do so. 
Natasha is also the president of Pink Boots Society Canada, which works to assist, inspire and encourage women in the fermented/alcoholic beverage profession through education and support. Through Natasha's work with Pink Boots and her industry experience, she is working hard to bring change in the beer industry, which has recently come under fire on a global scale for misogyny, sexism and abuse, beyond "performative" statements of support for women. Natasha and other women in the industry have several suggestions of ways breweries can help implement change, including:
Acknowledging there's a serious problem with sexism in the industry.
Having conversations with staff and offering a safe space for discussion. 
Making a public declaration of the company's values.
Creating a mandatory code of conduct for breweries who want to join an association or guild.
Establishment is always releasing cool new one-off brews, and we also carry their core beers online and at both locations.
---
Of course, these are not the only trailblazing women in the drinks industry — we hope this blog has inspired you to seek out and support other women brewers, blenders, distillers and winemakers for celebrating International Women's Day, Women's History Month, and the whole year round.