In a previous blog, we talked about five whiskies from around the world that you should try, and in our most recent blog,we broke down the differences in the main types of whisky. Now, let's look specifically at Scotch Whisky—all Scotch is an oak-aged spirit produced from cereal grains that must be produced and aged in Scotland for a minimum of three years. If a region is stated on the label, the whisky must be distilled in that region.  
Single malts are made from 100% malted barley from one distillery. They are high quality Scotch whiskies with an age statement typically on the label—. the age statement represents the youngest whisky in the blend. Within the single malt category there are stylistic differences based on where they originate in Scotland; there are five major regions of single malt Scotch whisky.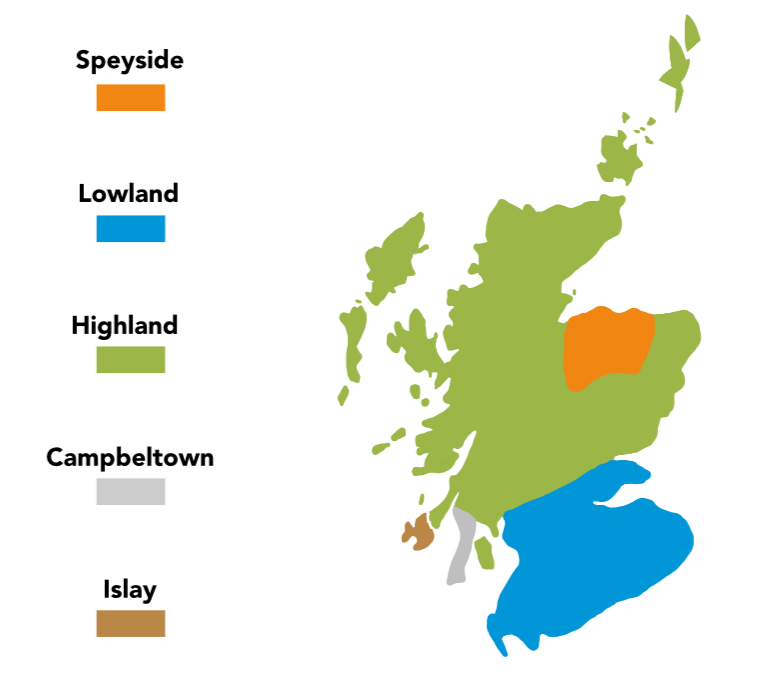 Image credit: Scotch Whisky Association
Highland and Island: The Highlands encompass a large area in Northern Scotland including some of the islands, Orkney Isle in particular. Highlands and Islands whisky tends to be rich, fruity, and spicy. 
Speyside: Speyside has the greatest concentration of distilleries and is home to the famous Whisky Trail that follows the river Spey. Speyside is technically located in the Highlands, so producers can use the term Speyside or Highland on their label. 
Lowland: There are only a few distilleries producing single malt whiskies in the Lowlands. Most of the grain distilleries are located here. Lowland single malts tend to be quite floral and light in style. The use of peat in these whiskies is rare.
Islay: The island of Islay produces a very distinctive style of Scotch. The peat sourced on the island contains a high proportion of marine vegetation giving the whiskies a distinctive seaweed, iodine and campfire note.
Campbeltown: Campbeltown once had a high proportion of single malt distilleries. Now it is home to just three. The whisky here tends to have a slight salty, brininess to them.
Now that we know a little about the different regions, here are five must-try single malt Scotch whiskies across some of these regions that we carry in store at Sherbrooke Liquor. 
---
Laphroaig 10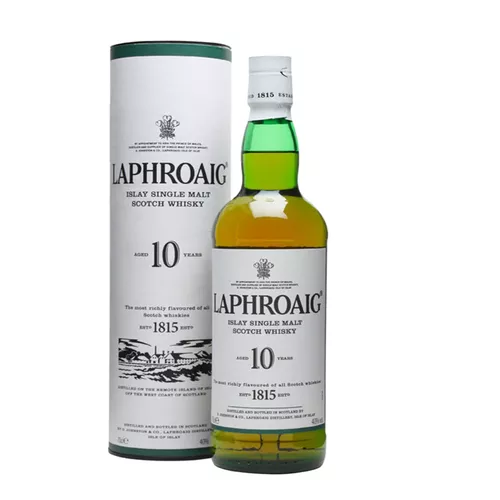 Peated scotch can be very divisive for whisky drinkers—some people love that earthy smokiness while others think it tastes like an ashtray. While peated whisky is most prominent in Islay, it can be found in other whisky regions too, and there can be different levels of peat. Laphroaig from Islay is known for its smoky scotch, with the peat coming in around 45 ppm so it's decidedly peat-forward. So if you're a fan of peat, the Laphroaig 10 is a staple for your at-home bar, full of flavours of seaweed, vanilla and grill smoke. It also can be an interesting addition to whisky-based cocktails!
---
Bruichladdich - The Classic Laddie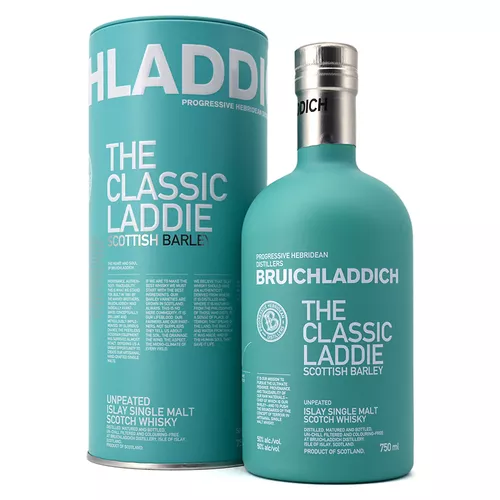 Bruichladdich is also from Islay and known for releasing some intensely smoky whisky — with even more peat than Laphroaig! But not all whisky from Islay is peated, and this is one such example—the core bottling of their Classic Laddie is a lovely unpeated whisky. It's a light, non-age statement single malt full of notes of citrus, sweet malted barley, vanilla and honey. It's a great whisky to sip neat, but can also elevate a simple highball cocktail. 
---
The Bowmore 15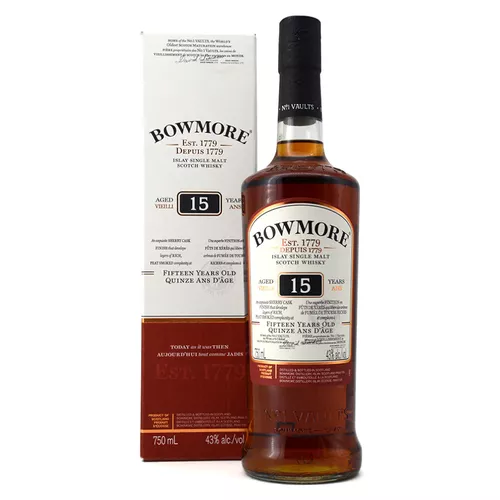 Yes, we love Islay whisky here at Sherbrooke. But the Bowmore 15 Islay Single Malt Scotch has half the peat ppm of Laphroaig, so while it's still noticeable, the fruit, caramel and spice flavours create a delectable whisky potpourri that unravels as you sip. Rich raisins and gentle smoke lead the way to a delicious chocolaty centre. The Bowmore 15 spends the first 12 years in Bourbon casks and the last three years of its maturation in Oloroso sherry casks, which imparts those tasty caramel notes. 
---
Benriach The 12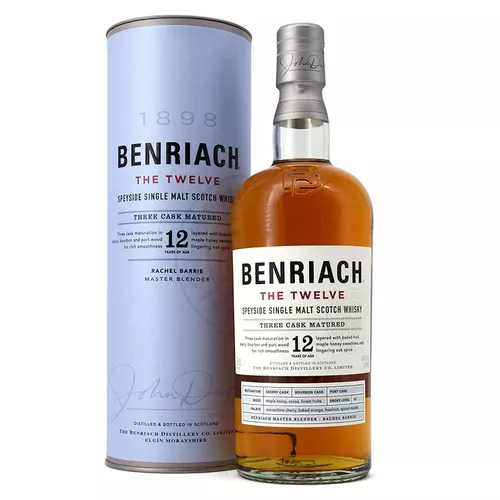 Benriach isn't as well known as other distilleries, but it is producing some fantastic, interesting whisky. The Benriach 12 Single Malt Scotch was produced in Speyside by Master Blender Rachel Barrie, aptly referred to as the First Lady of Scotch Whisky with a storied career in the industry, especially as one of the few woman Master Blenders in the world. To make Benriach Twelve, Benriach spirit is three cask matured for at least twelve years in sherry casks, bourbon barrels and port casks. The whisky from each cask is then expertly married together to create a smooth, sherry-rich single malt, layered with baked fruit, maple honey and cocoa, perfectly balanced with a lingering sultana and spiced mocha finish. It's complex enough for seasoned drinkers but simultaneously suitable for newcomers to scotch.
---
Glendronach 10 Years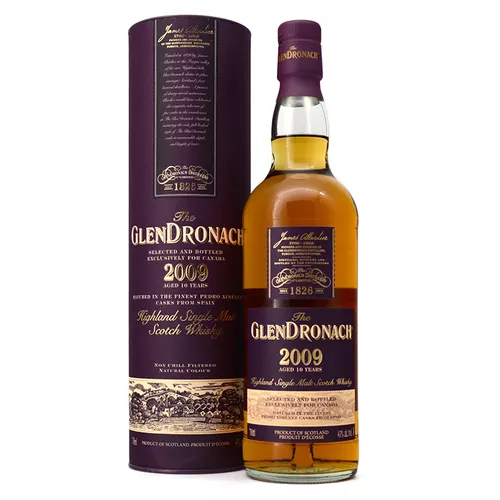 Glendronach hails from the Highlands and produces sherry-aged whisky under the same company umbrella as the above Benriach, but the flavours are quite different. The aging is done in a mix of Oloroso sherry and Pedro Ximenez (PX) casks. The Glendronach 10 is richly flavoured and distinctively Highland, with aromas of sweet orange, bramble fruit with chocolate, and nutmeg-spiced sultana. On the palate, it has a burst of red berry fruit compote and mandarin orange softened by creamy, vanilla-rich milk chocolate. This is a great value Highland scotch that will make you want to explore the region and sherry-aged drams even more!
---
Of course, we carry so much more single malt Scotch in store and these five picks are just a few to help get you interested in this style of whisky. Chat with our knowledgeable staff for our scotch recommendations, and if you're keen to learn even more, check out local Edmonton podcast Dram Fine for their knowledgeable takes on the different facets of scotch whisky!