Beer lovers rejoice! Summer time means patio time, but as we come out of this pandemic, many people are wanting to support local businesses more than ever. Fortunately there are several microbreweries in Edmonton who serve up craft brews while you soak up the sun. Between their fun patio vibes and tasty beers, make these microbreweries a part of your summer hit list! But if chilling out in your own backyard or balcony is more your jam, not to fear — Sherbrooke Liquor carries delicious beers from each of these breweries in store so you can enjoy summer at home. Here are ten Edmonton microbreweries with patios you must check out this summer. 
---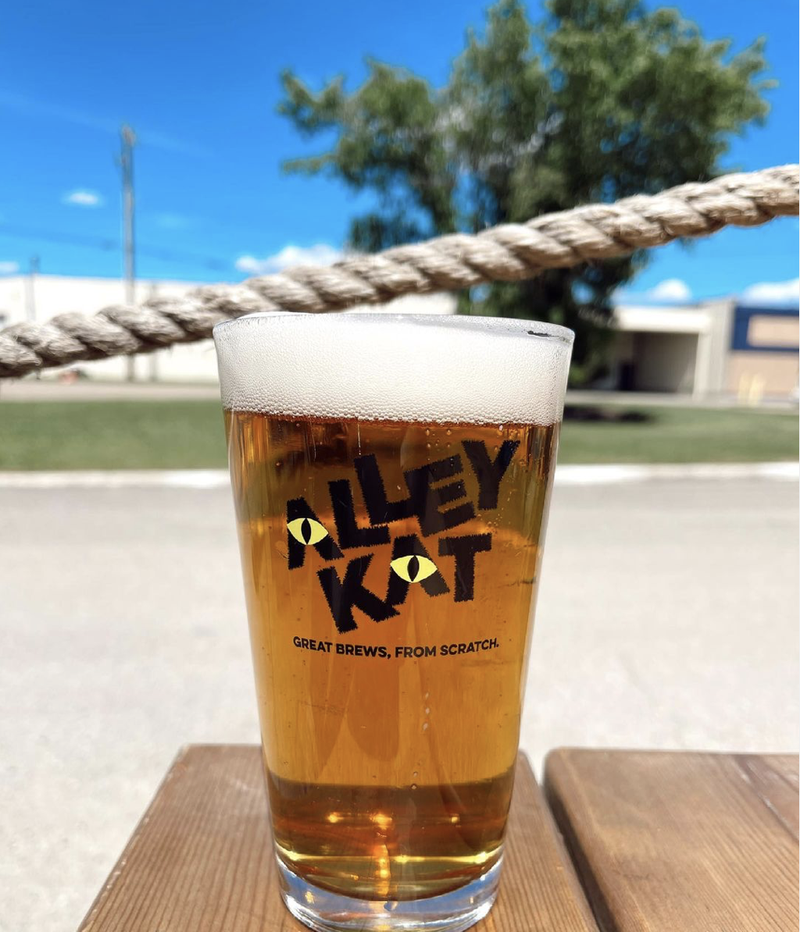 Alley Kat Brewing
Edmonton's OG craft brewery, Alley Kat Brewing opened in 1995 and these "cool katz", located south of Argyll Road on 99 St, have been brewing a wide range of innovative beer styles ever since. Though the brewery doesn't have an in-house restaurant, a variety of local food trucks often camp out at their sunny patio — check their social media profiles for details!
Sherbrooke's Patio Pick: Aprikat
Aprikat is Alley Kat's signature brew that has been with them since the beginning! It was the first apricot ale in Alberta and one of the first fruit beers in the province, making it the perfect invitation to get anyone hooked on craft beer. Perfect for summer, this is an award-winning beer that's great for enjoying on the patio with its orchard fresh aroma and mouth watering apricot taste.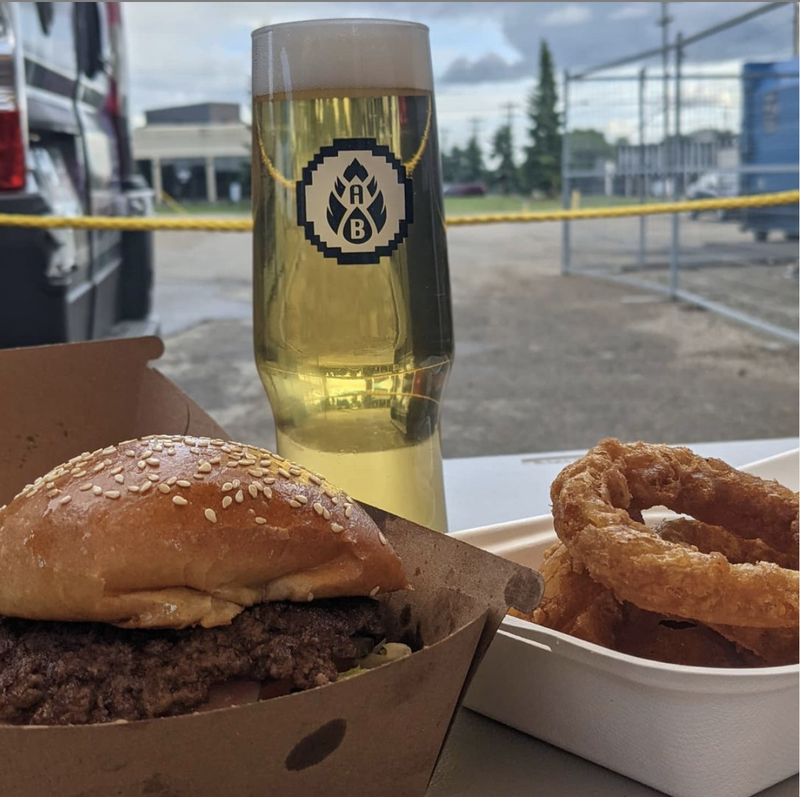 Analog Brewing
Fresh off a bunch of renovations to their tap room and expanded patio, Analog Brewing is "Edmonton's nerdiest brewery" and is stoked to serve you this summer. Located in an industrial park south of Argyll Road, this brewery inspired by video games has a cool eclectic tap room in addition to their parking lot patio. Open Wednesday through Sunday, their regular food menu features local snacks, but on Saturdays, Woodshed Burgers camps out at the patio offering a selection of burgers and sides, including a burger exclusive to Analog Brewery with ingredients that feature their beers! 
Sherbrooke's Patio Pick: Poppin' Pils 2 Italian Boogaloo
Poppin' Pils 2 Italian Boogaloo is Analog's fresh take on an Italian-style pilsner. Crisp with a hoppy character with aromas of pear and lemongrass, this beer is super refreshing on warm days (and pairing with burgers, of course).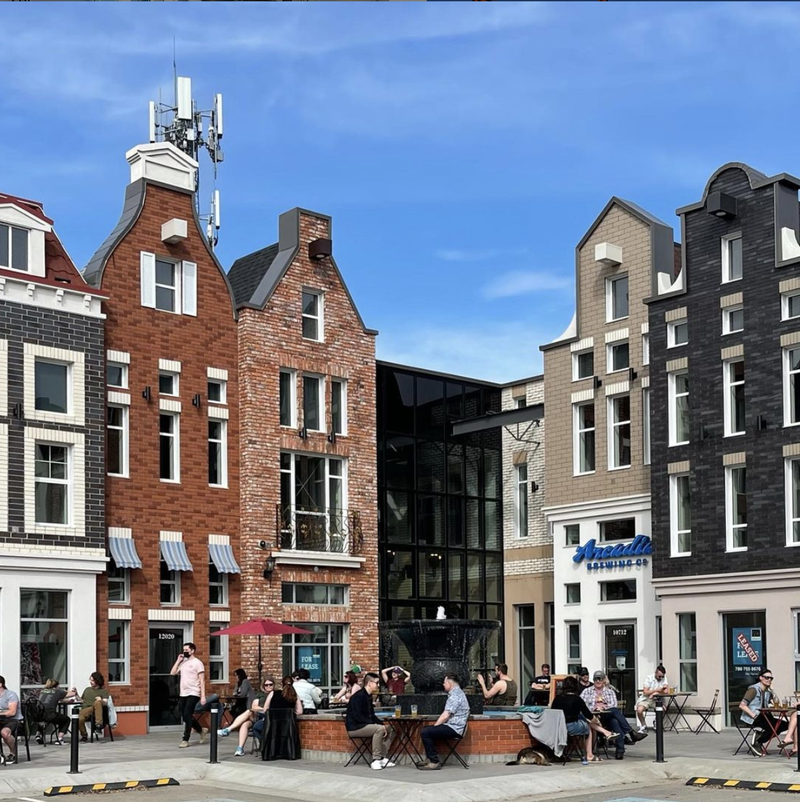 Arcadia Brewing
A new brewery but not new to Edmonton's craft beer scene, Arcadia Brewing Co started as a neighbourhood pub serving exclusively Alberta craft beer. Now, owner Darren McGeown has opened his own brewery in the new Manchester Square development in central Edmonton, which looks like a plaza straight out of Europe! Pull up a chair near the fountain and enjoy the architectural ambience while sipping on approachable craft beer with a local snack from Zwick's Pretzels or the Green Onion Cake Man. Local food trucks sometimes park at the square as well if you're extra hungry!
Sherbrooke's Patio Pick: The Whistling Pig
The Whistling Pig is Arcadia's flagship beer, and is a crushable, light-bodied hazy IPA with low bitterness and a tropical edge. Perfect for patio drinking, whether at home in cans or out on the Manchester Square!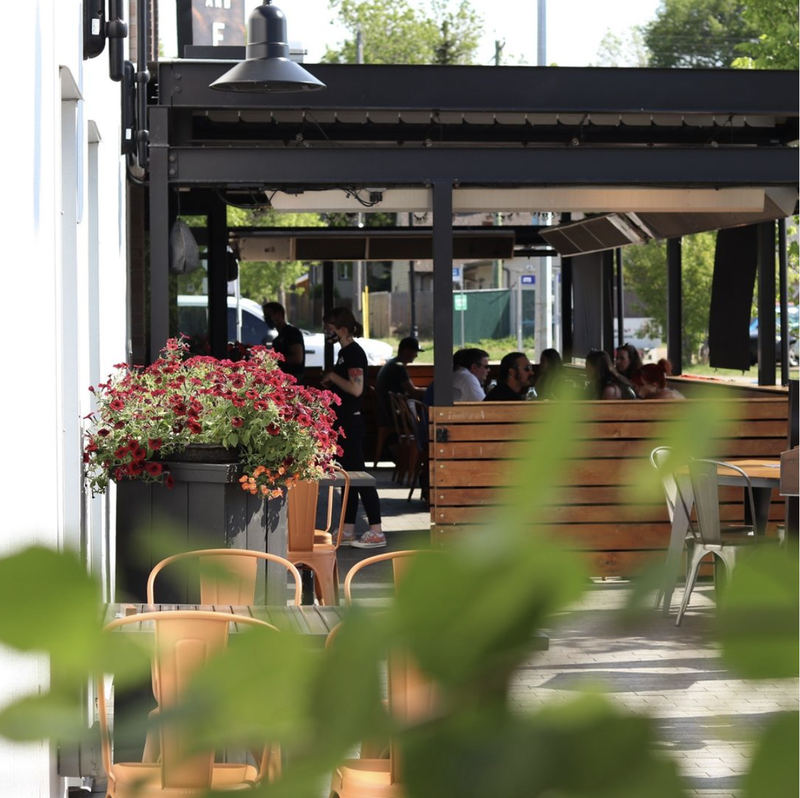 Blind Enthusiasm
Located in Ritchie Market, Blind Enthusiasm has a deep love of food and beer, and is joined with the Biera restaurant for an elevated food and beer experience beyond the typical burgers and beer pub vibe. With indoor dining and a patio, their afternoon menu features innovative small plates and snacks perfect for pairing with one of their crisp lagers, while their dinner menu offers larger fare. 
Sherbrooke's Patio Pick: Union Bhoys Dry Hopped Lager
Brewed in celebration of the Brussels soccer team, the Union Bhoys Dry Hopped Lager was brewed with wheat and barley giving it a hazy yellow colour. It has floral and melon fruit aromatics, with clean malt, honey dew, and lychee flavours followed by a dry, lightly bitter finish.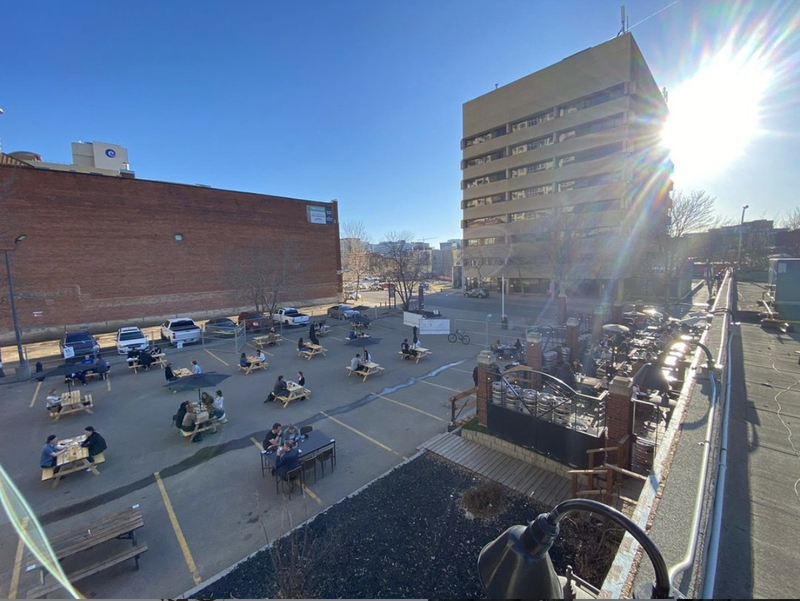 Campio Brewing
If you're right downtown taking in a weekend market, Campio is the perfect place to stop for a craft brewery patio break. Part of the Albeerta Provisions Group, their expanded (and dog-friendly!) parking lot patio features a weekend market of local artisans on a biweekly basis. Come for the beer, and stay for the Detroit-style deep dish pizza — an ultra-tasty addition to Edmonton's pizza scene.
Sherbrooke's Patio Pick: Campio Premium Lager
Campio has a variety of rotating beers on tap, but you can't go wrong with their flagship Premium Lager. Made with all-Alberta ingredients, this is a crisp crowd pleaser that pairs best with pizza, pals and patio time.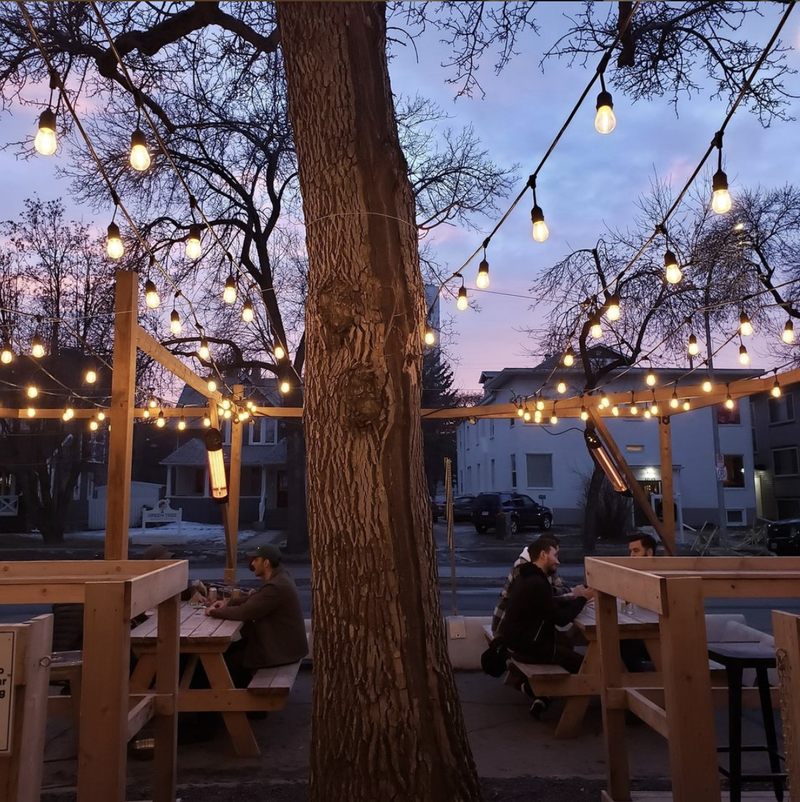 Odd Company
Located in the Oliver Exchange Building west of downtown, Odd Company is all about experimentation when it comes to beer, and as a result, their beer list is ever changing. Their commitment to small batch brewing means there will be something different to try every time you visit. Ambient lighting on a tree-lined street means this is a patio to enjoy until the late hours of Edmonton's long summer nights. 
Sherbrooke's Patio Pick: Zesty Grisette
As we mentioned, Odd Company's beer list is ever changing. But one great patio beer they have right now (and which we have in bottles in store!) is the Zesty Grisette! This is a low alcohol saison with a dry, funky, and wheat-forward body, featuring bright and fresh citrus notes from zested lemons, limes and oranges.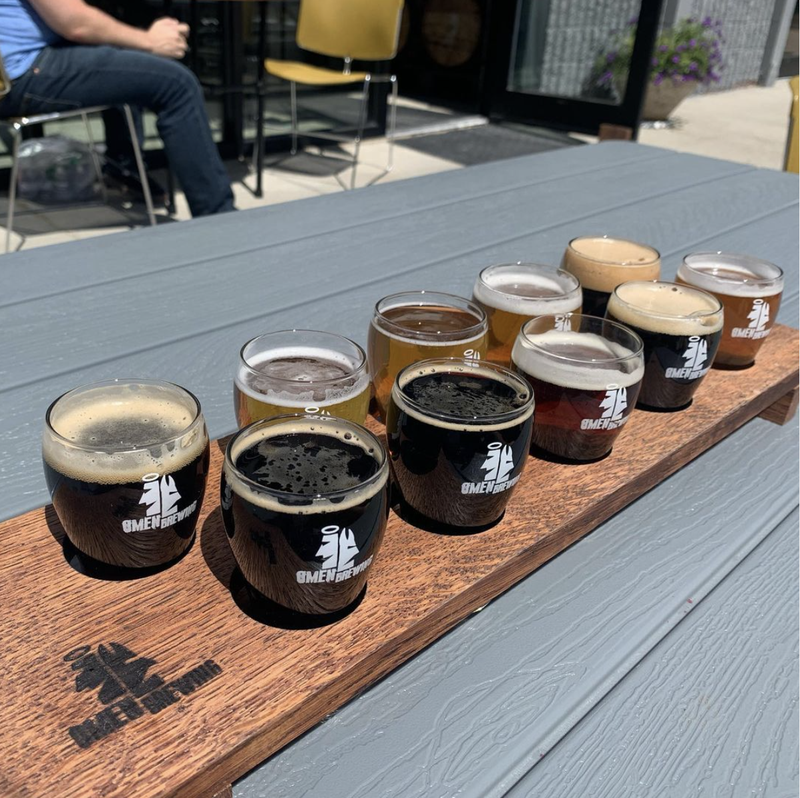 Omen Brewing
Omen Brewing may specialize in brewing darker styles of beer, but that doesn't mean you should skip their patio this summer! Even the dark beer-avoidant can find a beer to suit their palate here. Cruise in the sun with their Cruise Ship flight option, a board that holds 10 taster sizes of their beer collection so you can try them all and find your favourite.
Sherbrooke's Patio Pick: Raven's Head Black Lager
The Raven's Head Black Lager may be dark, but it's perfect for the patio or even sitting around the campfire. Light to medium bodied, with flavours of caramel, toast, nuts, licorice, chocolate and a touch of spicy noble hops, but still as refreshing and crisp as any other lager!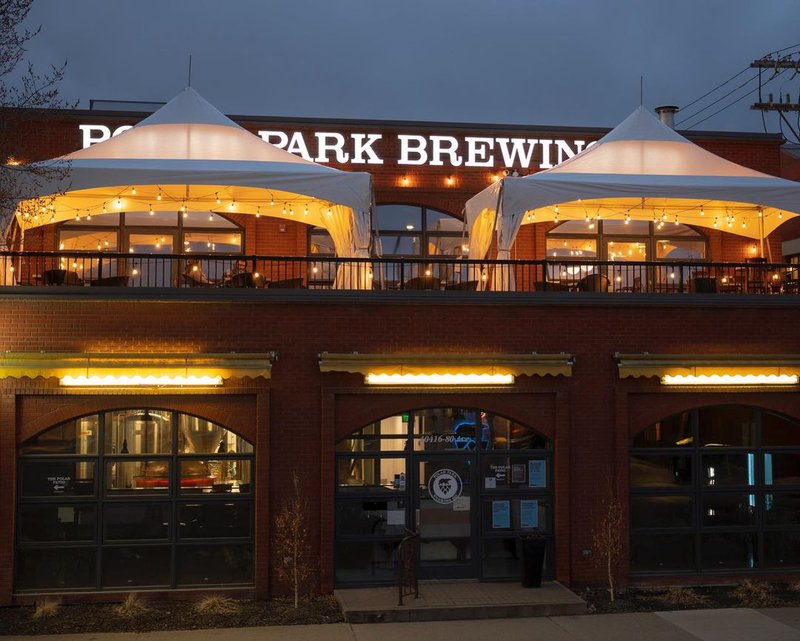 Polar Park Brewing
Locate just off Whyte Ave in a historic building that used to house Bee Bell Bakery, Polar Park Brewing was founded by Robert Oeming in 2019 and named after a zoo north of Edmonton owned by his grandfather. Their rooftop patio is a gorgeous place to lay away a lazy summer afternoon or evening, with an innovative food menu to pair with the beer as well. Check their website often for news on upcoming events and concerts, which usually take place on the second floor as well. 
Sherbrooke's Patio Pick: Goonie Helles Lager
Named for the Wandering Albatross or "Goonie," which has the longest wingspan of any living bird, the Goonie Helles Lager is a crisp, clean lager for wanderers everywhere.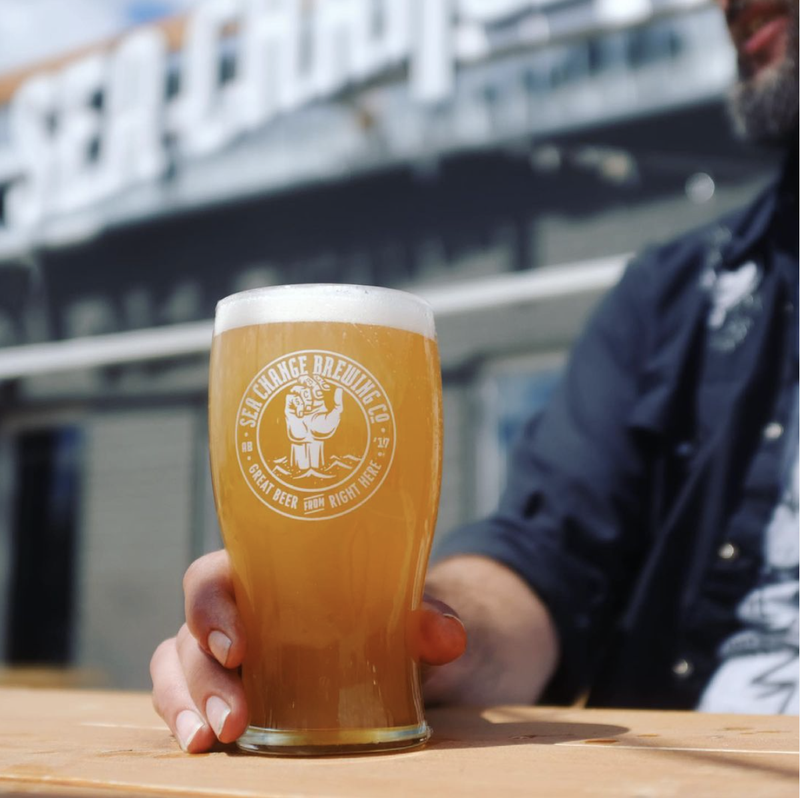 Sea Change Brewing
Sea Change Brewing has not one, but two locations — one in the Argyll area not too far from Alley Kat and Omen Brewing, and one in Beaumont (their Beaumont location even offers brunch). Pair their approachable lineup of beers with a selection of Vietnamese subs at their Edmonton location or Mexican fare in Beaumont. Their large patio often hosts pop-up events in support of the community, as well as bike tune-up events with Lark Cycle. 
Sherbrooke's Patio Pick: Prairie Fairy
There's a reason this is Sherbrooke's best-selling beer. The Sea Change Prairie Fairy, brewed in support of Fruit Loop, an Edmonton organization that supports LGBTQ2S+ initiatives in the city. This clean wheat beer featuring blackberry and raspberry notes that provide a genuine fruit flavour without any cloying sweetness. A great beer for the patio!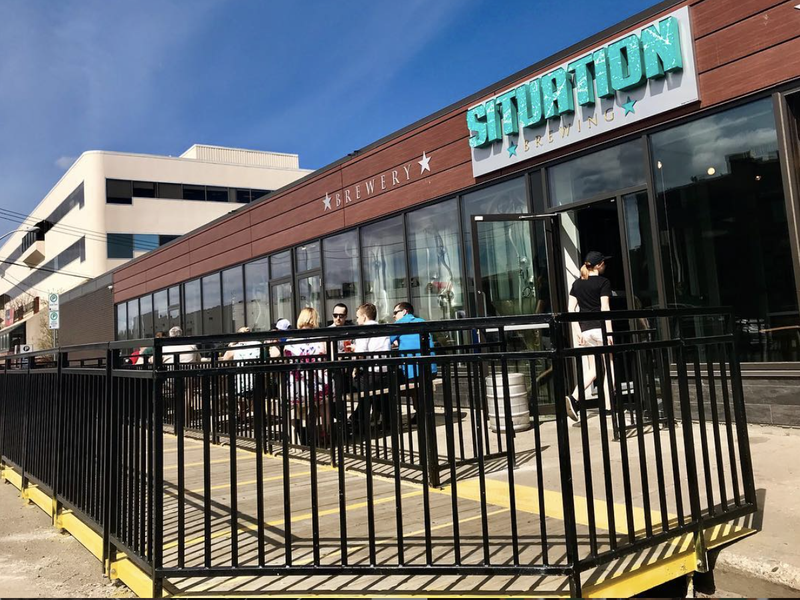 Situation Brewing
Just a stone's throw from Polar Park Brewing, Situation Brewing is also just off Whyte Ave with a wrap-around patio that provides ample people-watching opportunities as you soak up the summer sun. Their selection of sandwiches, burgers and pizzas pair well with their beers which are mostly exclusively on tap at their brewery, though they do sell cans and growlers to-go as well if a picnic at home is more your speed. 
Sherbrooke's Patio Pick: Page Turner IPA
Though lagers and fruited beers can be great patio quenchers, sometimes only an IPA will do. The Situation Page Turner IPA is one of their flagship beers, and though it has gone through a few alterations since its beginning, its goal of offering a bold, unapologetic North American hop flavour remains true. Dry and easy to drink, it bathes your palate in waves of tropical hop flavours.
---
Of course, there are more craft breweries out there to explore in Edmonton and around Alberta beyond what we have listed here — we're certainly happy to face the challenge of an ever-growing "must-visit" list! So support your local craft breweries this summer and enjoy their fine brews on a delightful sunny patio, whether you venture out to theirs or stick to your own backyard.