When compared to the old world wine regions of France and Italy, the Canadian wine industry is just a baby. But that doesn't mean there aren't incredible producers in Canada making standout wine, some of which is even making its mark on the world stage. From the West to East Coast, here are seven of our favourite Canadian wine producers and a wine we carry from each that we think you should try.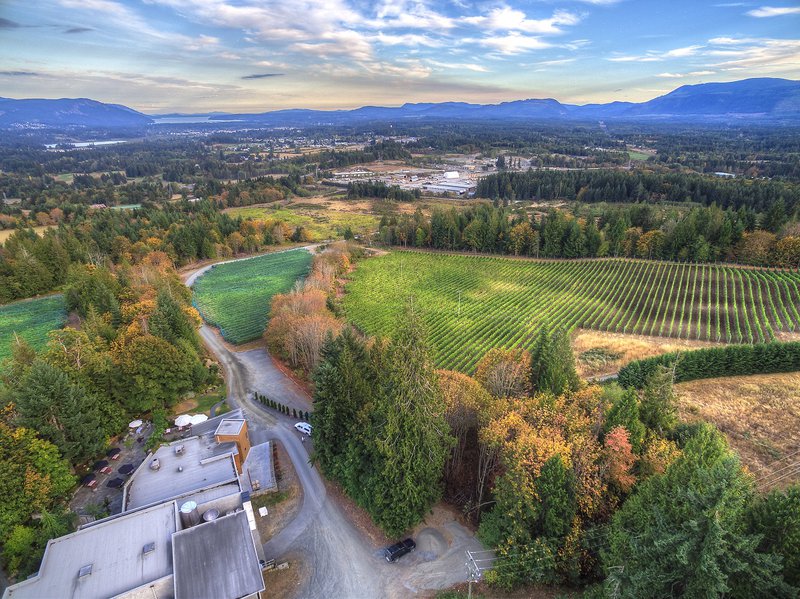 Averill Creek
Cowichan Valley, BC
Did you know Vancouver Island is home to Canada's newest sub-appellation? In 2020, the Cowichan Valley was named a sub-appellation (the BC version of an Old World "Cru") of the BC VQA (Vintners Quality Alliance). Averill Creek specializes in organic, low-intervention winemaking practices. The owner, former Edmontonian Dr. Andy Johnston, left the big city in 2001 for a more pastoral life, planting vines on 12 hectares of land perfect for growing cool climate grapes. In 2018, Brent Rowland became head winemaker after working 18 international harvests in Australia, California, New Zealand and Niagara, arriving armed with the skills and know-how to push the boundaries of new world regions.
The winery is built into the side of Mt. Prevost, and is a state-of-the-art facility incorporating three buildings structured together, allowing the wine to flow from one stage to the next without the use of pumps. This allows for gentle handling of delicate varietals, which helps the grapes retain subtle characteristics and flavours. Averill Creek's hand-crafted wines have helped raise the profile of Vancouver Island terroir and showcase what they do best — vibrancy, texture, freshness and elegance.
Wine to try:
The Averill Creek Joue White is a field blend of white grapes, with aromas of white flowers and fresh rain. Well structured and textured with precise layers of fruit, this wine is a perfect example of how Averill Creek aims to draw as short a line as possible from the vineyard to the bottle. Utterly crushable. 
Le Vieux Pin 
Black Sage Bench, BC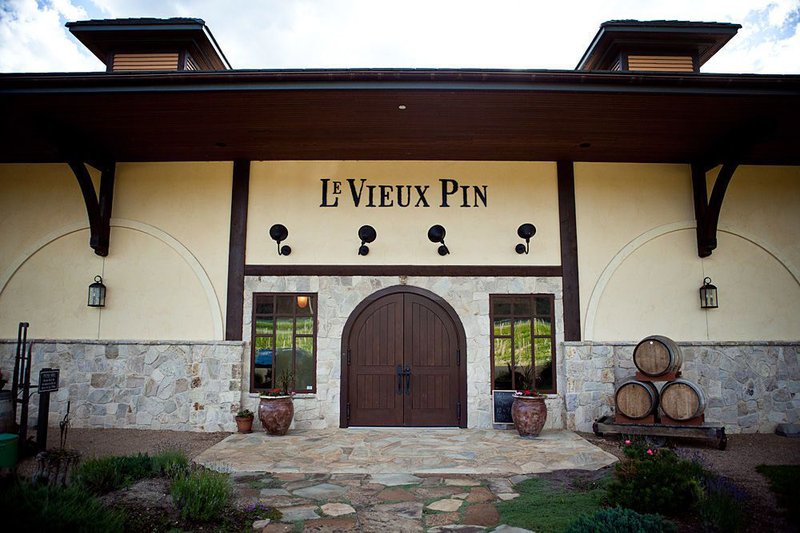 Named for a majestic old pine that stands in the vineyard, Le Vieux Pin captures the essence of traditional French winemaking in the heart of the Okanagan. French winemaker Severine Pinte came to Le Vieux Pin in 2010 after 14 harvests of international winemaking experience under her belt. She was drawn to the Okanagan seeking new challenges in this place of unique terroir and cool climate conditions. Now, Le Vieux Pin is considered by the national wine industry to be a leader in Syrah production, using non-interventionist winemaking to make exclusive vintages that carry with them a sense of time and place. 
Severine's wine words to live by are "100% of the quality of a true wine is already in the grapes, not in the cellars where you can only lose quality." These fine wines can be savoured nationwide and internationally at culinary hot spots, gastronomic institutions and fine wine merchants. 
Wine to try:
A perfect introduction to the range of Le Vieux Pin wines is the Petit Rouge, a blend of Syrah, Merlot and Cabernet Sauvignon. It's made with the same level of care and precision as the higher end wines of Le Vieux Pin, but is more accessible upon release, made from the fruit of younger vines and offering a big bang for your buck. The nose is herbaceous and spicy with loads of black currant, while the palate is lively and harmonious with a great balance of fruit, tannin and acid. It's a versatile wine that can be enjoyed on its own or paired with cheese and cured meats.
Moon Curser
Osoyoos, BC
Moon Curser is a boutique, family-owned winery with a name that pays tribute to the gold smuggling history of Osoyoos.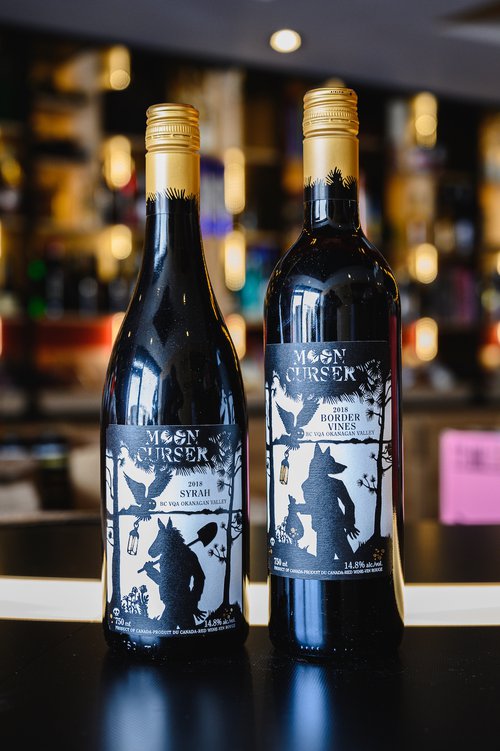 The labels play with this history too — under the cover of night, gold-smuggling miners would return stateside avoiding customs agents at all costs, but the light of the moon would reveal their surreptitious activities. The wines themselves break from tradition, with a focus on making premium wines from old world grape varieties not previously planted in the Okanagan, such as Tannat, Touriga Nacional and Tempranillo. Though not common in the area, these vines thrive in the distinctive terroir of the Osoyoos East Bench, an area of rich soil and brilliant sunshine, and present a unique yet world class interpretation of these old wines. Moon Curser was also named the #1 Top Performing Small Winery by WineAlign in 2019, and ranked second overall in the top wineries of Canada.
Wine to try:
The Moon Curser Border Vines is the Okanagan take on a traditional Bordeaux Blend, predominantly Cabernet Sauvignon blended with Malbec, Petit Verdot, Carmenere and Cabernet Franc. The wine is approachable in the glass straight away, but could age for another 5-8 years. On the nose, black cherry, cinnamon, blackberry and sweet tobacco leap out of the glass, while the palate is balanced, toasty and structured.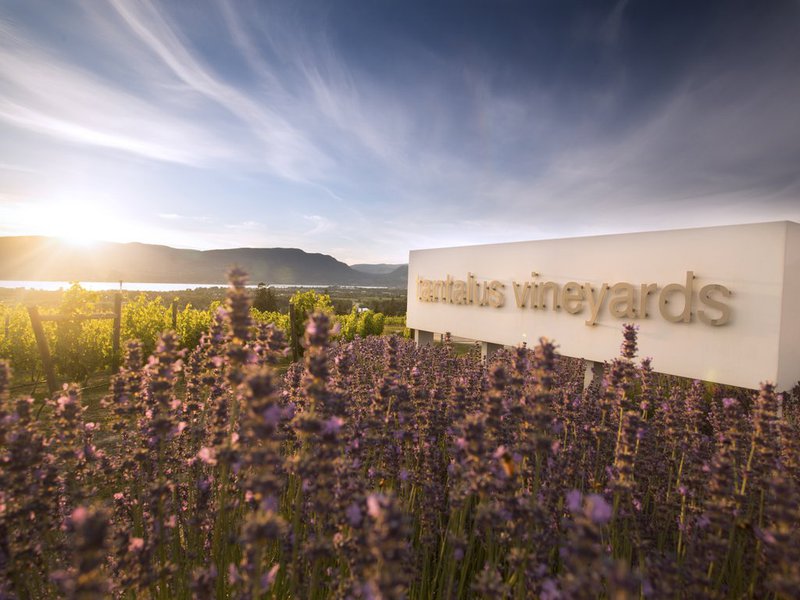 Tantalus 
Kelowna, BC
Most vineyards in Canada are pretty young, but Tantalus Vineyards, originally known as Pioneer Vineyards, are located on one of the oldest continuous producing vineyards in British Columbia, with table grapes planted as early as 1927!
Tantalus was established in 2004 by proprietor Eric Savics, who decided the site's full potential would be reached by focusing on a small, terroir-driven line of wines made from Chardonnay, Pinot Noir and Riesling. 
The old vine plantings — 1978 Riesling and 1985 Pinot Noir and Chardonnay — are the anchor of the vineyard, with Tantalus recognized as one of the best Riesling producers in Canada. Visiting the Tantalus winery, with its stunning lake views, historic old vineyards and state of the art tasting room decorated with works from Canadian artists, is also an experience itself. 
Wine to try:
The Tantalus Riesling, awarded 91 points by WineAlign, is made from 100% Riesling grapes picked from a variety of blocks, including some planted as early as the 1970s. It has a complex aroma that evolves in the glass, featuring Meyer lemon, lime zest and tropical fruit. On the palate, it's off-dry, but focused and mouth-filling, with flavours of Kiwi fruit, passionfruit, Granny Smith apple and melon. This culminates in trademark Tantalus acidity, with a lingering finish and lasting weight.

Clos du Soleil
Similkameen Valley, BC
West of the Okanagan lies the Similkameen Valley, set along the Similkameen River and with a unique microclimate set to be a growing hotspot for Canadian wine. Clos du Soleil is a small artisanal winery located on the Upper Bench of the Similkameen, and they produce ultra-premium quality wines bordering from the style of Bordeaux but stamped with the flavours, aromas and terroir of their rocky land. They adhere to minimal intervention and biodynamic practices, producing wines that are complex, ageable, elegant and utterly classic. 
The name "Clos du Soleil" is a French term meaning "Enclosed Vineyard of the Sun", paying homage to the long days of sun which pour on the valley, backed by a mountain that forms a natural tall stone wall at the back of the vineyard to protect from extreme weather. 
Wine to try:
The Clos du Soleil Fumé Blanc pays tribute to the French wine style of the same name — a full-flavoured, aromatic take on Sauvignon Blanc and Semillon. This fresh, light-bodied wine has ripe fruit aromas of grapefruit, apple, pear and lemons, with floral notes of lilac in full bloom. A perfect wine for the arrival of spring, you can drink this wine by itself or pair it with seafood, roast chicken or soft cheeses.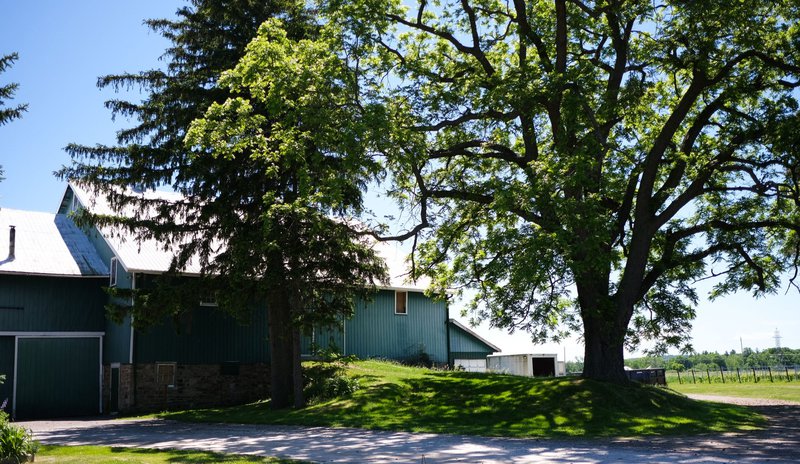 Pearl Morissette
Niagara, ON
One of Canada's most internationally celebrated wineries, Pearl Morissette produces some truly unique and evolving wines that exemplify the Niagara terroir in a singular way. Trained in Burgundy, winemaker Francois Morissette prides himself on being a vigneron first, guiding the wines to fruition rather than forcing them into a predetermined conclusion. The wines are allowed to live and evolve and are different year to year, being an honest representation of a particular place and time.
Natural fermentation, working with different aging vessels, unconventional blending and minimal additions, Pearl Morissette has created an expression of Niagara that has landed its wines on the menus of Michelin-starred restaurants around the world. The winery itself is a must-visit in the area, with an incredible, ambitious restaurant and cellar of past cuvees. 
Wine to try:
The Pearl Morissette Violette is made from Cabernet Franc, the most planted red varietal in Niagara, but is unlike most other Cabernet Francs from the region. Explosively aromatic and spicy, it features aromas of lilacs, violets and peppery spice, with a juicy palate of gentle fruit and almost imperceptible tannins. Deep violet in colour, it tastes like a vinous rosé and is utterly quaffable at all times of the year.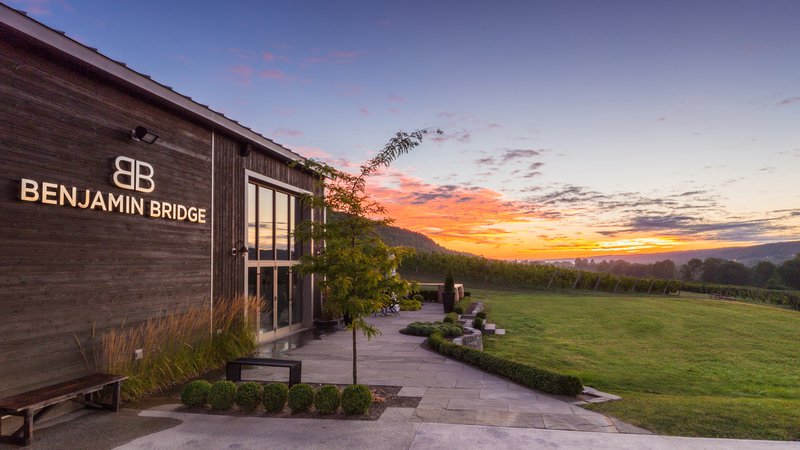 Benjamin Bridge
Gaspereau Valley, Nova Scotia
Wineries may not be the first thing that comes to mind when you think about Nova Scotia, but Benjamin Bridge is a result of years of research into whether region-defining wines could be produced in the Gaspereau Valley. With vineyards planted organically along the Bay of Fundy, what began as a labour-of-love project by lawyers Gerry McConnell and the late Dara Gordon in 1999 has come to establish itself as Canada's leading sparkling wine house.
The unique tides of the Bay of Fundy, combined with the exemplary maritime climate and sunny days, creates a prolonged growing season and extended ripening process, which allows the grapes of their sparkling wines to achieve texture and complexity. With a focus on sustainability woven into the fabric of everyday life, Benjamin Bridge's efforts reinforce their ecological resilience while supporting the highest possible quality of wine.
Wine to try:
There's nothing quite like Tidal Bay, the quintessential sparkling wine of Nova Scotia. With a touch of salty brininess from the maritime terroir, the nose features hints of lemon rind, fresh apricot and mint. On the palate, the wine is off-dry with an energizing freshness, featuring notes of orchard blossom and lime tonic, with an enduring, sea mineral finish. Low in alcohol (only 9%), this wine is the ultimate companion to Nova Scotian seafood. 
These seven wineries only scratch the surface of the fast-growing Canadian wine industry that deserves a spot on the world stage. If you're ever looking for a recommendation on a home-grown Canadian wine, don't hesitate to ask us!