While gin is made differently all around the world in a variety of styles, ranging from traditional, juniper-forward flavours to modern, riper versions, Canadian gin is well-recognized for its artistic notes and distinctive style. Canada's love for gin dates back to the early European settlers who brought it overseas with them to keep warm through our cold winters. Now, with the rise of artisanal, craft-oriented distilleries, Canadian gin has evolved into a unique and great-tasting spirit. Let's explore 7 must-try Canadian gins.
Collective Arts Plum & Blackthorn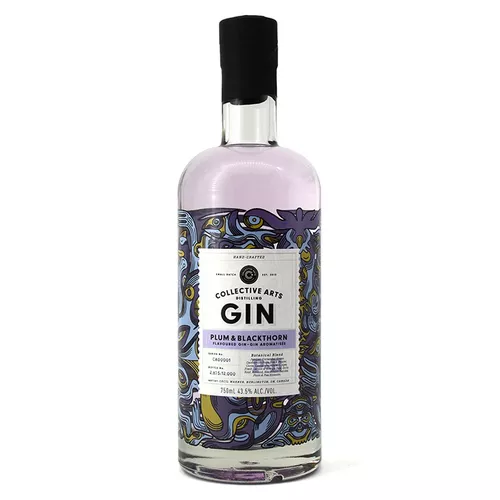 Collective Arts is a brewery and distillery in Toronto, Ontario with a huge love for craft, creativity and art, and that is expressive in this bottle of gin. They created this delicious, small batch, flavoured gin with a hint of purple colour from the additions of plum and buckthorn. It has a complex menagerie of aromatics on the nose, including hints of cardamom, mace and orange. The fruitiness of the plum and buckthorn complements the heat of black peppercorns, ginger and cinnamon. The bottle, like other Collective Arts products, features unique artwork, with this gin showcasing art by Cornwall, UK artist Briony Difford.
Plum & Buckthorn gin can be paired well with a number of cocktails, but we found one that is easy to make, and we know you will enjoy.
Find your Plum & Blackthorn Gin in-store or online.
Fizzy Plum
The Fizzy Plum is a Canadian spin on a cocktail classic - plus get your exercise in, as this drink requires a lot of shaking!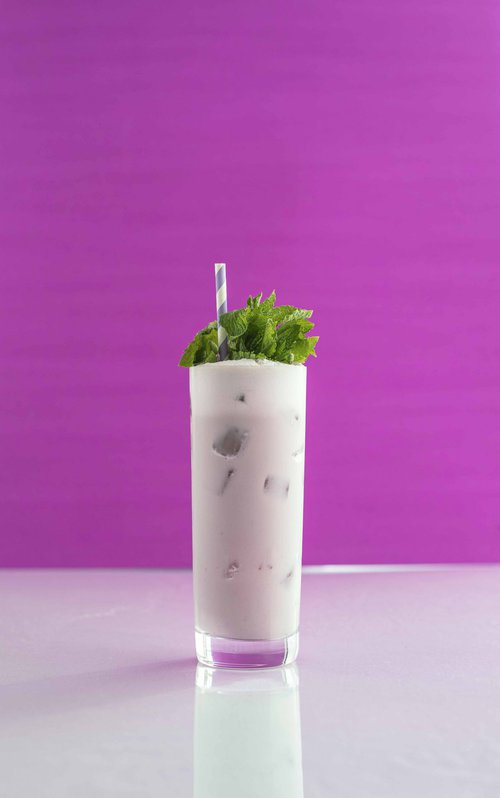 Ingredients
1.5 oz Plum & Buckthorn Gin
1oz Plum Cordial*
1/3 oz Lemon Juice
1 oz Heavy Cream
1 Egg White
2 drops Rose Water
1 oz Club Soda
*Plum Cordial Ingredients
4 cups plums (approx 3 plums)
2 cups granulated sugar
1/2 cup water
2 tbsp orange juice
Blend all ingredients together, cover and refrigerate for 24 hours prior to serving.
Preparation
Add all ingredients together (except soda) to an empty shaker. Give this a vigorous shake with no ice. Add ice and shake until it's almost too cold to hold. Strain over fresh ice into glassware. Slowly pour in soda. Garnish with mint.
Sheringham Seaside Gin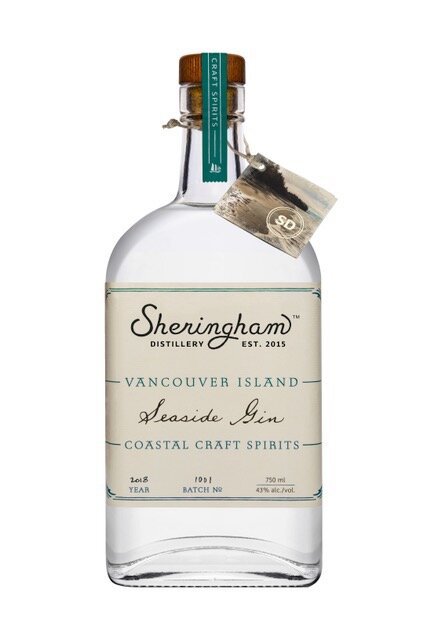 Located in Sooke on Vancouver Island, Sheringham Distillery was established in 2015 and is committed to quality, sustainability and strong local ties. The Seaside Gin was inspired by the distiller's feeling of walking alongside the water at French Beach — magical, simultaneous aromas of nearby Nootka rose bushes, the forest and the ocean. And so, this gin captures that feeling in a bottle, with a balanced flavour coming from juniper, rose, lavender, citrus, coriander, cardamom, and most importantly, local, sustainably harvested winged kelp which gives the gin a subtle brininess. This multi-award winning gin is also perfect in a West Coast-inspired cocktail.
Find your Sheringham Seaside Gin in-store or online.
Douglas Fir Sour
Inspired by the coastal forest, this cocktail, while a bit more complicated, is the perfect way to enjoy the Seaside Gin.
Ingredients
2oz Sheringham Seaside Gin
3 drops Green Chartreuse
2 oz fresh squeezed Lemon Juice
1.5 oz Douglas Fir Simple Syrup
50/50 Sugar to boiling water with Fir Sprigs
1.5 oz Egg White
Dash Lemon Bitters
Instructions
Add all ingredients into a shaker and give it a dry shake (no ice). Add ice and shake again. Strain into a glass and top with a Douglas Fir sprig for garnish and aroma.
Nickel 9 Hidden Temple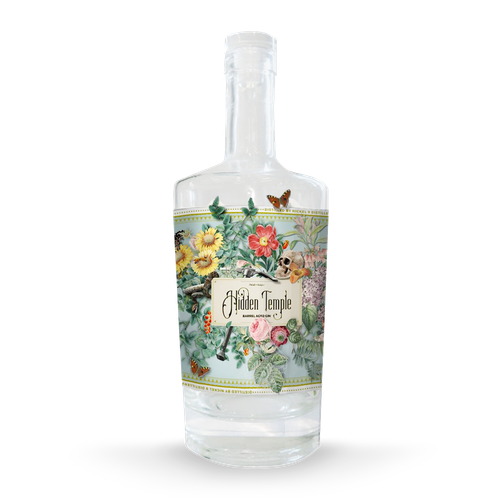 Located in Toronto's Junction neighbourhood, Nickel 9 Distillery was established in 2017 with the mission to provide premium craft spirits to an increasingly savvy market. Committed to the highest quality and using only the finest local Ontario ingredients, they crafted the Hidden Temple Gin, a botanical forward gin made in a traditional dry style. It has a soft, forest feel from spruce and cedar notes, while wild bergamot and grapefruit balance the taste beautifully. It's the perfect gin to use as the base for a classic Gin and Tonic.

Find your Hidden Temple Gin in-store or online.

The Temple Tonic
Ingredients
1 oz Hidden Temple Gin
1/4 oz Lime Juice
3/4 oz Tonic Syrup
1 scorched lemon wedge
A pinch of Black Peppercorns
A pinch of Coriander
Soda/tonic water
Instructions
In a cocktail shaker filledd with ice, combine gin, lime juice, tonic syrup, black peppercorns and coriander. Shake well and strain into a chilled class. Top with soda or tonic water and garnish with the scorched lemon wedge.
Gin Rummy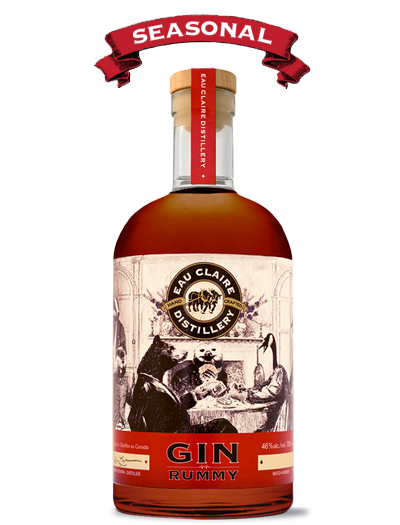 Located in Alberta, Canada, Turner Valley is a historic hamlet located about 35 southwest of Calgary. There you will find a gem of a distillery called Eau Claire Distillery. Farm fresh ingredients and historical hand-crafted methods define what Eau Claire is today. They specially crafted the Gin Rummy, a unique, Canadian gin with refined tastes.
Gin Rummy brings the satisfying taste of Gin, Rum and barrel-aged spirits all into one, along with a special winter seasoning to top it all off. Following in the footsteps of traditional juniper gin and classic navy rums, the Gin Rummy sets new expectations for your traditional winter spirits. You might even say the flavour reminds you of delicious, spiced Christmas cake. You may be wondering, what kind of cocktail can pair well with this bold-flavoured spirit? And that's the Hot Buttered Rummy.
Find your Gin Rummy in-store or online.
Hot Buttered Rummy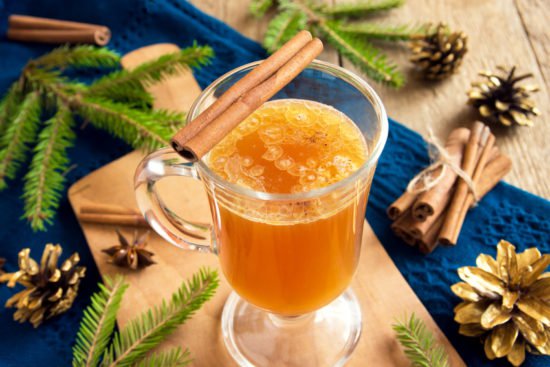 Ingredients
1oz Gin Rummy
1-2 Bar Spoon Spiced Butter
Top With Hot Water
Cinnamon Stick (Garnish)
Instructions
Combine all ingredients into a mug and stir until butter is melted. Complete the drink with a cinnamon stick as a garnish.
Doctor's Orders Gin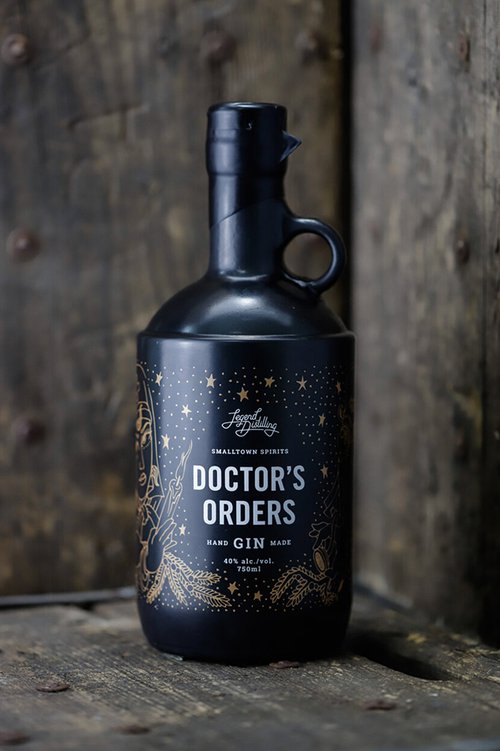 Legend Distilling is located in beautiful Naramata, British Columbia, just minutes away from Penticton — Naramata is actually the region with the densest population of wineries in the Okanagan! Doug and Dawn Lennie, local pioneers of the Okanagan food and beverage scene and with a passion of bringing people together, created something new to the Naramata area with Legend Distilling. Crafting high quality spirits, they were able to create a Canadian Gin that is a must-try — the Doctor's Orders Gin.
Doctor's Orders Gin is packed full of local ingredients like apple, elderberry and lavender. This gin is also handcrafted from the finest wheat British Columbia has to offer. To pair well with this gin, we found the Legendary Cup cocktail.
Find your Doctor's Orders Gin in-store or online.
(Photo of: Legendary Cup Cocktail)
Legendary Cup
Ingredients
1 ½ oz Naramaro
1 oz Doctor's Orders Gin
1 oz Lemon Juice
1 oz Simple Syrup
Club Soda
Instructions
Mix ingredients together and top it off with club soda. Garnish with slices of cucumbers or strawberries.
Victoria Gin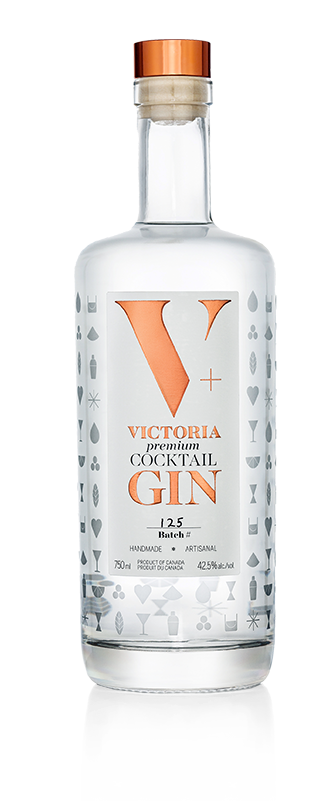 We go to the west coast of Canada for this must-try gin. You can find Victoria Distillers in Sidney, British Columbia by the waterfront near Victoria. They believe that well-crafted spirits are the ultimate building blocks of a premium cocktail. Over the last decade they were able to perfectly craft and give re-birth to the Victoria Gin.
This is the same complex spirit the country has grown to love, but now has a new refreshed look and contemporary design to bring this gin back to life. Distilled using the best-tasting water from the west coast, it has a characteristic evergreen flavour of juniper mixed with tasting notes of citrus, floral and spice. Pairing the correct spirit to a cocktail is important as the spirit can elevate the drink, so we found the perfect one to be paired with the Victoria Gin — the Agua Azul.
Find your Victoria Gin in-store or online.
(Photo of: Agua Azul Cocktail)
Agua Azul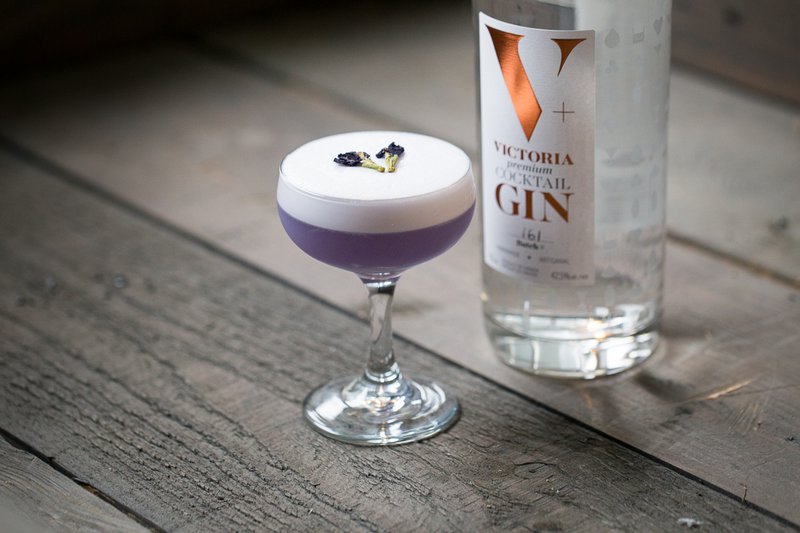 Ingredients
1 oz Victoria Gin
1 oz Cointreau Infused With Indian BluePea Flower
1 oz Lillet Blanc
¾ oz Lemon Juice
1 Egg White
Instructions
Combine all ingredients into a shaker, dry shake then add ice and wet shake. Strain into a glass and serve.
Ungava Gin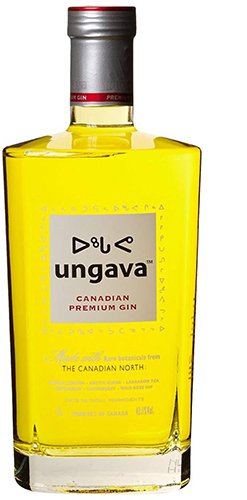 Ungava Spirits Co. is one of the Canadian leaders in crafting premium-quality spirits. Nestled in Cowansville, Quebec, in the beautiful Eastern Townships regions, they craft their spirits in small batches using nothing but the highest quality natural and local ingredients. The Ungava Gin is one of those spirits that is crafted to perfection.
Ungava Gin is naturally unexpected, ready to show its true colours and crafted unlike any other spirit. This gin is derived from only native Canadian botanical ingredients, giving it that signature colour and unmatched flavour. With tasting notes of juniper, cloudberry, wild rose hips and crowberry, this Canadian gin is definitely one to try. Looking for a delicious cocktail to pair with this gin? You should try the classic Ungava Tonic.
Find your Ungava Gin in-store or online.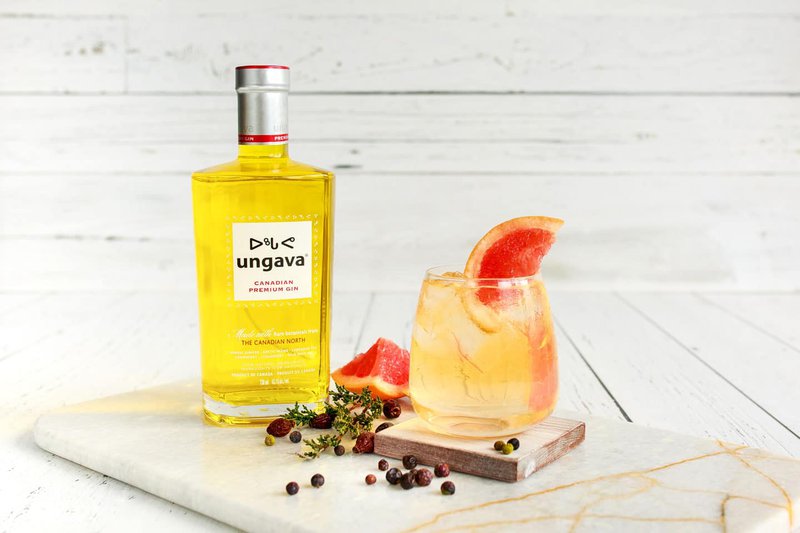 Ungava Tonic
Ingredients
1 ½ oz Premium Ungava Gin
2oz Tonic Water
1 Grapefruit Wedge
Ice Cubes
Instructions
Fill a glass (Old-Fashioned) with ice cubes. Add Ungava Premium Gin with tonic water, stir well and add a grapefruit wedge for garnish.
With historic and new age distilleries all over the country, some of the most unique Canadian gins are making waves on the world scene. If you have already tried some of these great gins, visit Sherbrooke Liquor or shop online where you will find some more amazing gins to try that come from some of the best distilleries throughout the country.