It's time to become your own mixologist. Creating the perfect craft cocktail doesn't need to be difficult, and can be done within the comfort of your own home. Bring your most memorable bar & restaurant moments back to your home with these 5 delicious "quarantini" cocktail recipes.
MAPLE OLD FASHIONED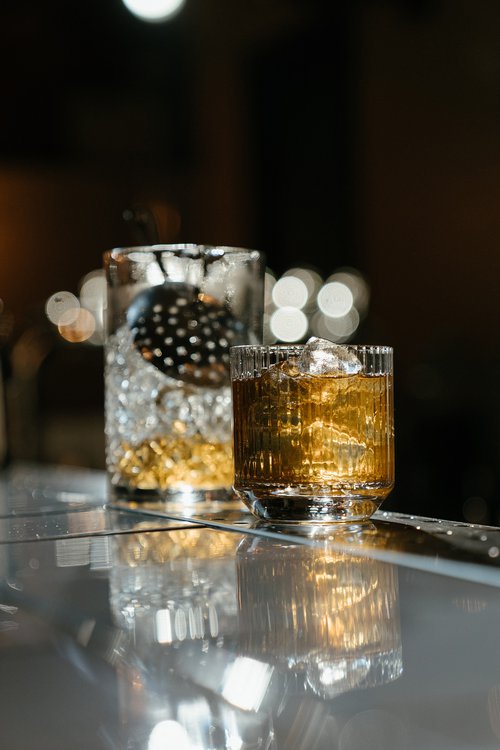 This classic cocktail has remained popular from generation to generation. Dating back to the early 1800s, the old fashioned has proven time and time again that it remains one of the most sought after drinks in the industry. Stepping it up a notch, we found a recipe that adds some amazing flavour to this fan favourite.
Ingredients (1 Serving)
2 Oz Whisky
1/2 Oz Maple Syrup
2 Dashes Angostura Bitters (Or Strong Brewed Black Coffee)
Instructions
Add ingredients to a large glass. Add a few cubes of ice. Stir for 20 seconds.
Strain into rocks glass. Serve with a single large ice cube.




---
PEANUT BUTTER & RUM
This cocktail is definitely one to enjoy. Inspired by hot buttered rum, this recipe puts a whole new spin on peanut butter inspired cocktails. Garnished with nutmeg and Cinnamon, this beverage is going to excite your taste buds.
Ingredients (1 Serving)
1/2 cup Water
2 tbsp Peanut Butter
1 tbsp Honey
2 oz Spiced Rum
Nutmeg (Optional Garnish)
Cinnamon (Optional Garnish)
2 oz Almond Milk (For Serving Cold Only)
Instructions
Warm up a pot of water on the stove, mix in your peanut butter & honey. Stir until fully dissolved. Add spiced rum to your glass then pour in 4 oz. of your Peanut Butter Syrup (shown above). Garnish with some nutmeg or cinnamon to suit your preference.
For Serving Cold
Add in your spiced rum, almond milk and 4 oz. of Peanut Butter Syrup into a cocktail shaker. Shake well and strain into a glass, filled with ice. Garnish with nutmeg or cinnamon to suit your preference.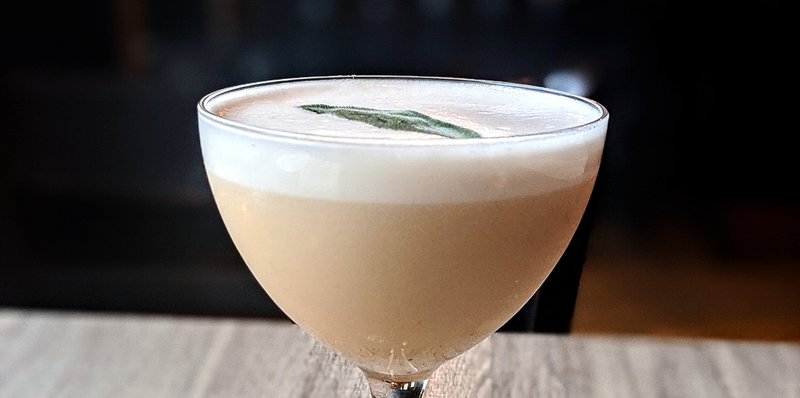 ---
Garibaldi
The Garibaldi cocktail is an old time classic that also happens to be super easy to make. Get ready for a near instant refresher with this quick recipe.
Ingredients (1 Serving)
1/2 oz. Campari
Fresh Orange Juice
Orange Wedge for Garnish
Instructions
Fill your glass with cubed ice. Add your Campari with a bit of orange juice and stir well. Add a little more ice and fill the remain of the glass with more orange juice and garnish with an orange wedge.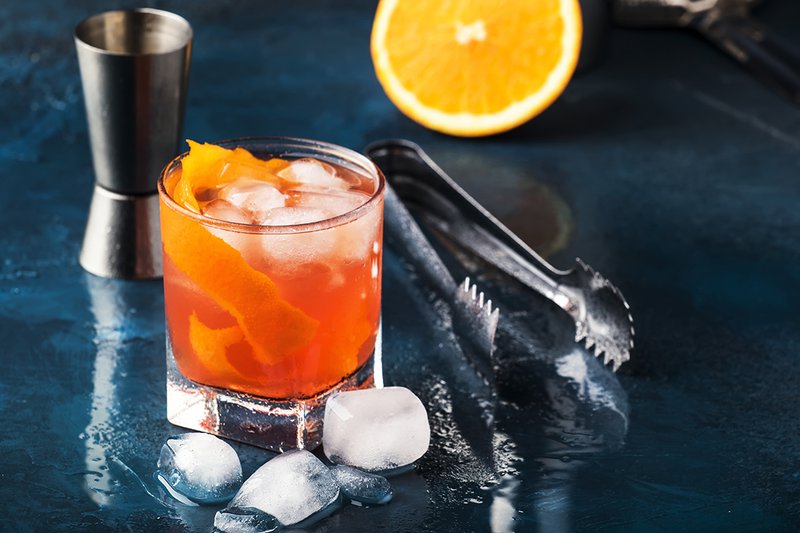 ---
Division Bell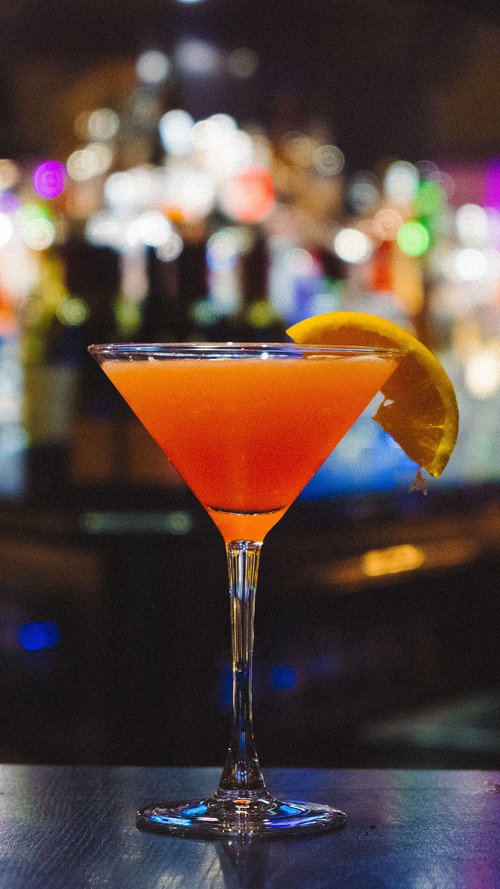 This recipe puts a modern twist on another classic. All you need is five easy to find ingredients, and you'll master the Division Bell in no time. Offering an aroma of citrus & smoke followed by perfectly-balanced sweet, tart, and bitter notes, you'll be sure to add this one to your rotation of favourites.
Ingredients (1 Serving)
1 oz. Casamigos Mezcal
3/4 oz. Aperlo
1/2 oz. Maraschino Liqueur
3/4 oz. Lemon Juice
Grapefruit Twist (Garnish)
Instructions
Shake all ingredients on ice and pour into glass. Next you will garnish the cocktail with a grapefruit twist.
---
Paloma
This Paloma cocktail is definitely one that's worth trying. With its bright colours and great tasting flavours, we can see why it's a big hit across North America.
Ingredients (1 Serving)
2 oz. Tequila
4 oz. Grapefruit Juice
½ oz. Squeezed Lime Juice
Lime or Voila for garnish
Instructions
Mix ingredients into a cocktail shaker with ice and shake. Pour into your glass filled with ice and top off with grapefruit soda. Next add some lime or voila for your garnish and enjoy your refreshing summer drink.