Originally observed to commemorate the Mexican Army's victory over the French Empire in 1862, Cinco De Mayo is now a celebration observed more in the United States than Mexico. The holiday generates more beer sales in the US than the Superbowl or St Patrick's Day, and May 5 is often paired with restaurants serving up Mexican food as well as cocktails made from traditional Mezcal spirits from Mexico. While we may not be travelling anywhere to celebrate this year, you can bring the celebrations home by making cocktails from Mezcals in stock at Sherbrooke Liquor! 
Before we get into the specific Mezcals and our favourite Cinco de Mayo cocktail recipes, let's break down what exactly Mezcal is and how it differs from Tequila.
What's the difference between Mezcal and Tequila?
Mezcal is a hand-crafted artisanal type of spirit which can be made from any of the agave species and produced anywhere in Mexico, while Tequila is made specifically from the blue agave plant and has a delimited region of production. All Tequilas are Mezcals, but not all Mezcals are Tequilas! There are many other different agave species in Mexico that can be used for Mezcal — agave plants are actually part of the succulent family and are not cacti. 
Agave plants reach maturation between 7-10 years. They are harvested by cutting off the outer leaves to expose the piña. For Mezcal, the piñas are placed in rock-lined pits built into the ground for roasting and then covered with earth. This takes 2-5 days and contributes to the unique smoky character found in a Mezcal. For Tequila, the piña can be cooked in either slow bake ovens or pressurized cookers. Once cooked, the flavour is similar to that of a cooked sweet potato. After cooking, the piñas are left to rest for 2 days and liquified sugars, called aguamiel, will collect at the bottom. Much the same as when baking a yam or sweet potato, the caramelized sugars will be released. The aguamiel will later be blended with the cooked agave juice prior to fermentation. Both Tequila and Mezcal involve the cooked piñas being crushed with a device called a tahona, which is a large stone grinding wheel that helps release the sweet sugars.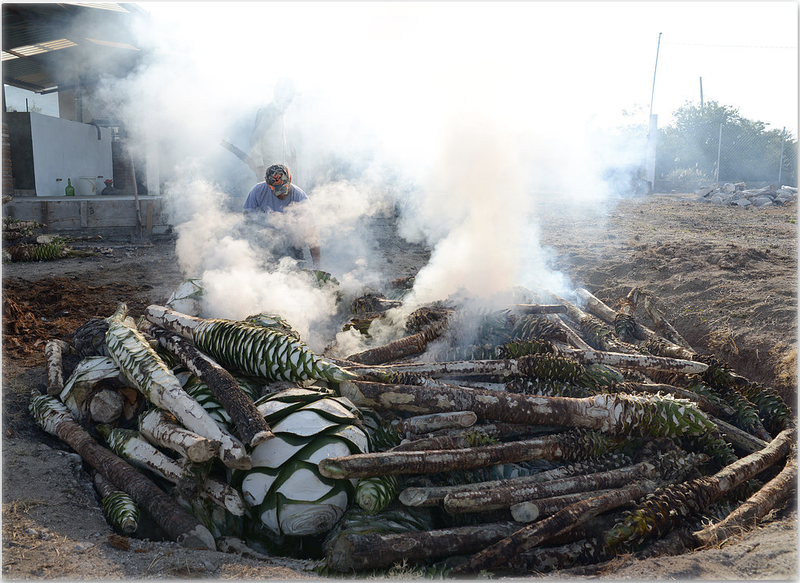 Tequilas are often aged, with different classifications given to the spirit depending on the length of the aging process. Mezcal, on the other hand, is rarely aged and uses less oak in the maturation process, as the key is to preserve the smoky aromas from the roasted piñas.
Now that you have a basic understanding of what Mezcal is, let's talk about the best mezcals to use for your Cinco de Mayo cocktails.
---
Mezcals and Mezcal-based Cocktails for Cinco de Mayo
Montelobos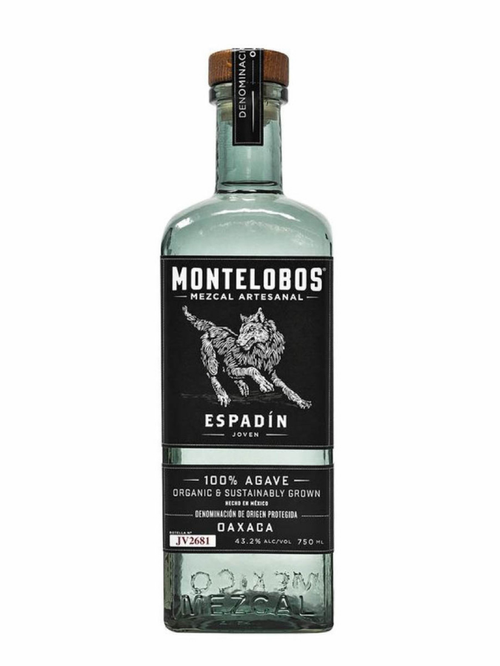 Hailing from Loma Larga in Oaxaca, the Montelobos (mountain of wolves) Mezcal is unaged and produced from organic espadín agave by a fifth generation mezcalero, Don Abel Lopez. It features a nose of damp earth, freshly cut grass, honey, citrus, asparagus and smoke, with herbal flavours of maquey, nuts and smoke. It strikes a perfect balance between smoky, salty and smooth, and with its lower price tag, it's a great mezcal for mixing in your Cinco de Mayo cocktails. We like to use it in a simple but refreshing Mezcal Mule — a Mexican-inspired take on the Moscow Mule.
Mezcal Mule
Ingredients:
2 oz mezcal
¾ oz lime juice
4 oz ginger beer
2 dashes of bitters
Steps:
Build all ingredients in a highball glass over ice cubes and stir to mix. 
Garnish with a piece of ginger candy.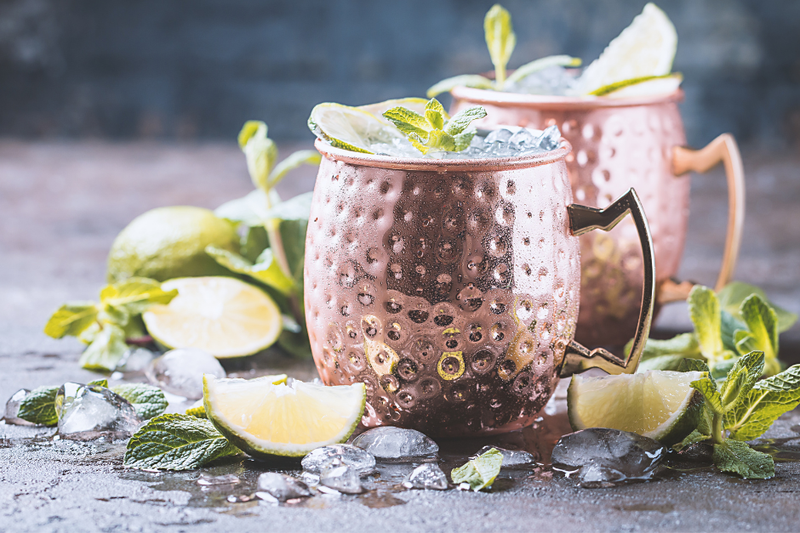 ---
Mezcales de Leyenda Peloton de la Muerte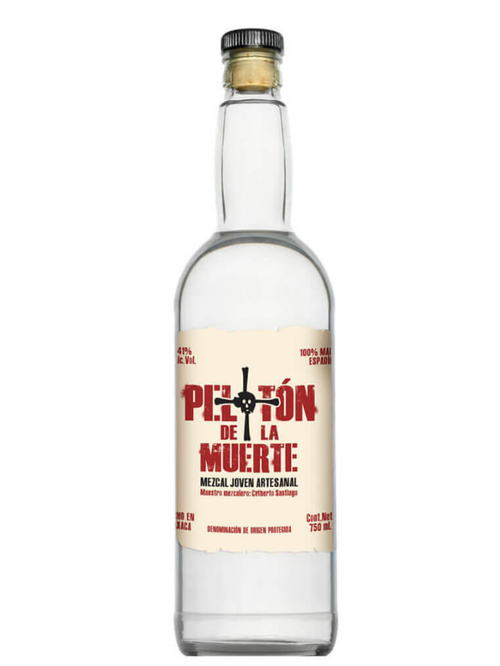 No, not like the exercise bike! The Peloton de la Muerte is produced in the town of Tlacolula, Oaxaca by mezcalero Cutberto Santiago and his family using traditional methods. The label has a bit of a dark history — it's of the flag The Doliente Hidalgo, a banner that represented the insurgent army called "The squadron of death" (a.k.a "Peloton de la Muerte"), which sought revenge for the murder of a priest. The Mezcal has notes of kiwi fruit, lemon zest, dried peppercorn, agave and soft smoke, and is largely geared towards the cocktail crowd. We think it's well-matched for a Mezcal Sour!


Mezcal Sour
Ingredients:
1.5 oz fresh lime juice
1.5 oz Peloton de la Muerte Mezcal
1 oz Amaro Montenegro
1 tsp light agave nectar
1 large egg white
Angostura bitters and Lime twist, for garnish
Instructions
Add lime juice, Mezcal, Amaro, agave and egg white into a cocktail shaker.
Cover and shake until frothy, about 1 minute.
Fill shaker with ice, cover and shake again for 30 seconds
Strain through a fine-mesh sieve into a couple glass
Garnish with a few drops of Angostura bitters and top with lime twist.
---
Mezcal Union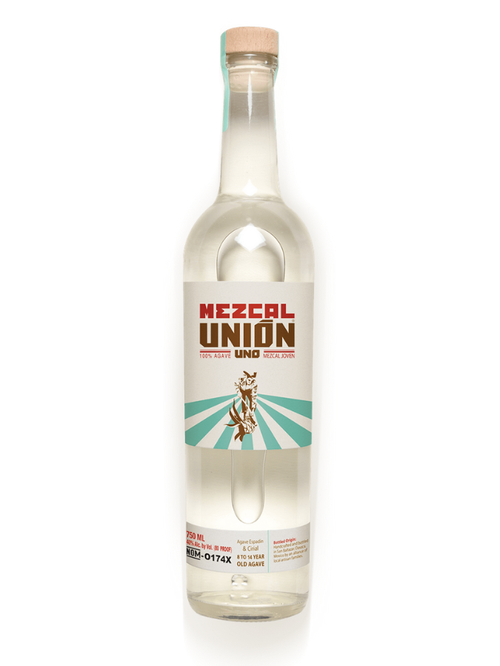 The Mezcal Union Joven is 100% artisan-made using Espadín and Cirial agaves from Oaxaca. Mezcal Union looks for microdistilleries to work with and provides them with knowledge and investment, buying their finished product in the end. The farmers and producers become empowered entrepreneurs instead of employees, with a more sustainable income. Currently, Mezcal Union works with over 20 farmers and producers, with more than 100 people involved in the project. The Mezcal Union Joven has aromas of smoke, apple, pear, mint, earth and wood, with sweet fruit flavours balanced with earthy and herbal notes. Its fruity character works well in the Flamingo, a tropical cocktail with just a hint of herbal bitterness.
Flamingo
Ingredients:
1.5 oz Mezcal Union joven
2 oz grapefruit juice
2 oz lime juice
1 oz natural syrup
2-3 dashes of angostura bitters
Rosemary sprig and grapefruit slice, for garnish
Steps:
Add all ingredients into a cocktail shaker over ice.
Shake 20-30 seconds to incorporate the citrus.
Serve over fresh ice in a chilled Collins glass and garnish with a sprig of rosemary and a slice of grapefruit.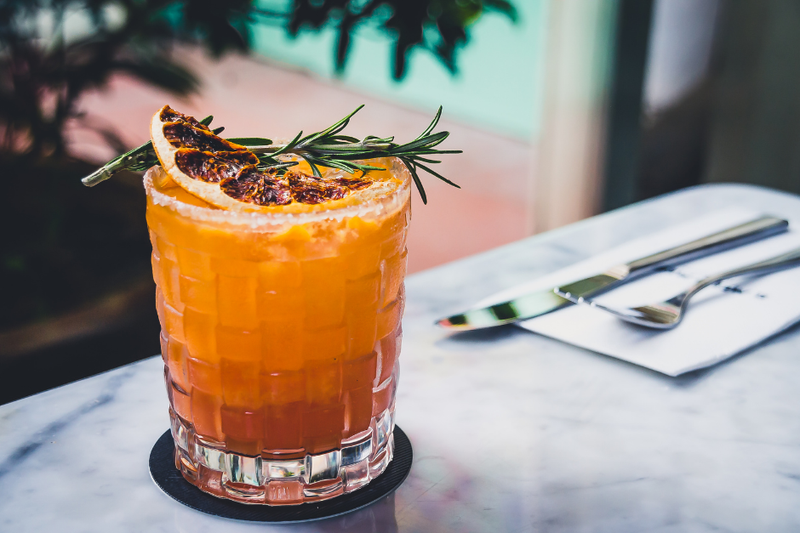 ---
Koch El Mezcal de Oaxaca Espadin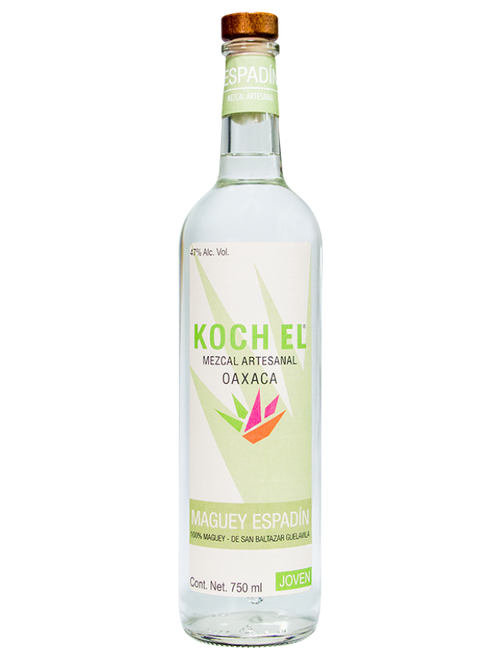 Carlos Moreno's family has been linked to mezcal since the beginning of the 20th century. In 2009, Carlos resumed the family tradition and teamed up with 5th generation maestro mezcalero Pedro Hernandez to create Koch El Mezcal de Oaxaca. After 10 years of business, they've now integrated more than 15 communities and 50 Mezcal-producing families into the Koch collective. The Koch El Mezcal de Oaxaca Espadin hails from the San Baltazar Guelavila region in Oaxaca and is made from 100% farm-grown, organic Espadin. It has sweet, fruity and floral tones with a light taste of coconut and slightly smoky nose. We think it works great in an agave riff on the classic Paper Plane cocktail.
Tropical Plane
Ingredients:
1.5 oz Mezcal Koch Espadin
1 oz Aperol 
1/2 oz Amaro Montenegro
1 oz Pineapple Juice
1/4 oz Lemon Juice (optional)
Instructions:
In a shaker, combine all the ingredients and fill with ice. 
Shake vigorously for ~20 seconds.
Double strain into a chilled coupe glass.
---
Noble Coyote Espadin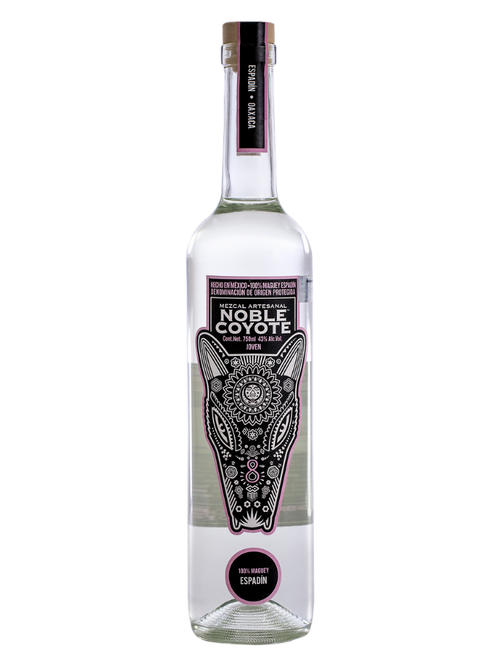 Espadín is the agave species most commonly used to make mezcal, mainly because of its fast growth and efficiency in yielding mezcal, and is cultivated throughout Oazaca. However, the conditions around the village of San Amatlán, where the Noble Coyote is from, give their Espadín distinctive characteristics. Green fresh aromas dominate this Mezcal, followed by anise and subtle smoky notes. Bright green herbal flavors continue on the palate, into a smooth, medium-long finish. The bright character of this Mezcal makes it perfect for the Noble Paloma, a fizzy, fruity cocktail.



Noble Paloma
Ingredients:
2 oz mezcal, such as Noble Coyote Espadín
4 oz Jarritos Grapefruit Soda (Toronja)
2 oz fresh grapefruit juice
Juice of one quarter of a lime
Garnish: grapefruit slice and Noble Coyote Sal de Gusano (or Worm salt)
Instructions:
Combine mezcal, grapefruit juice and lime juice in a mixing glass and stir with ice for 20-30 seconds. 
Strain and serve in a rocks glass over fresh ice. 
Top with Jarritos soda and garnish with grapefruit slice and worm salt.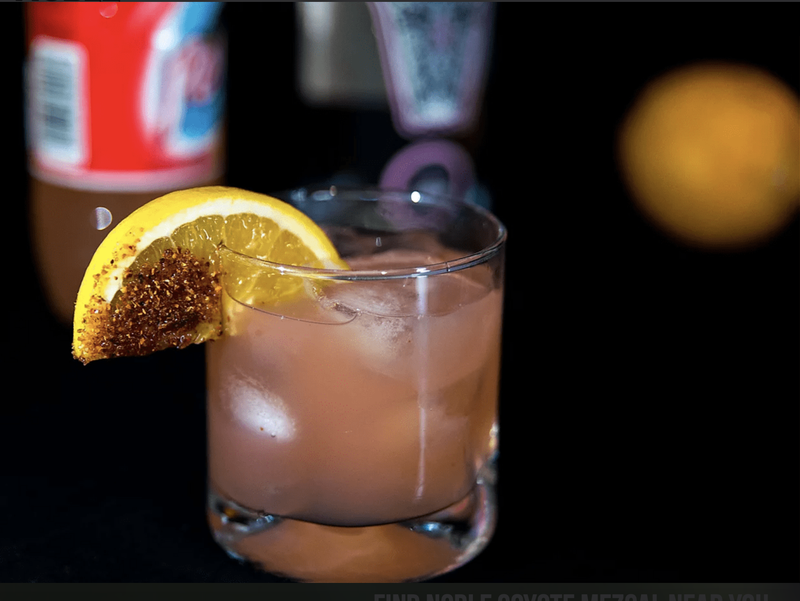 ---
We hope you're inspired to step outside the box this Cinco de Mayo and learn to make Mezcal-based cocktails that will satisfy the taste buds all summer long. While these five Mezcals are a good starting point, make sure to ask us at Sherbrooke Liquor about new arrivals, as well as the best Mezcals that are super tasty to drink on their own.