With more of us becoming at-home mixologists, let's talk about a key ingredient in making bittersweet-style cocktails — Amaro! At its simplest definition, Amaro (Amari for plural) is an Italian herbal liqueur commonly consumed as an after-dinner digestif. The flavour is usually bittersweet and they sometimes have a syrup-y consistency, ranging in alcohol content from 16% to 40% ABV. 
Amaro is produced by macerating botanicals, herbs, roots, flowers, barks and citrus peels in alcohol, either a neutral spirit or wine, and mixing that with sugar syrup before aging in casks or bottles. Recipes for traditional Italian Amaro can date back to the 19th century, and are a source of pride for family producers — many producers don't even list the ingredients on the back of the bottle to keep the family recipe a secret! While this style of liqueur originated in Italy, it is also found in other parts of Europe, and even producers in Alberta are starting to create their own Amaro with local ingredients and botanicals. 
Here are five must-try Amari that you can purchase at Sherbrooke Liquor, as well as a cocktail recipe for each.
Averna Amaro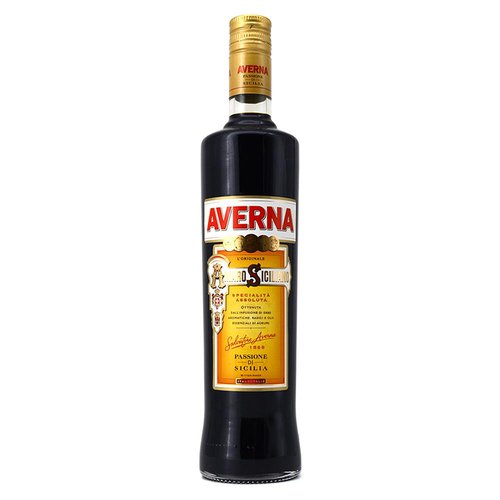 While Averna began in 1868, the recipe for what would become Amaro Averno dates back to Benedictine monks in Sicily who had been using the formula as an herbal elixir long before then. In 1859, the monks passed along the secret formula to Sicilian businessman Salvatore Averna, a benefactor of the abbey. The local appeal grew with Averna being presented at fairs across Italy and abroad, and by 1912 Averna was the official supplier to the royal house of King Vittorio Emmanuele III. In 1958, the Fratelli Averna corporation was founded and Averna went on to become one of the most well-known and best selling Italian amari. 
Averna is medium-bodied with a well-balanced blend of lightly bitter and sweet. Known ingredients of the secret recipe include lemon and orange essential oils and pomegranate. Deep rusty brown in colour, Averna has notes of cola, orange peel, licorice and vanilla. It is popular among bartenders for its versatility in contemporary, amaro-centric cocktails like the Black Manhattan.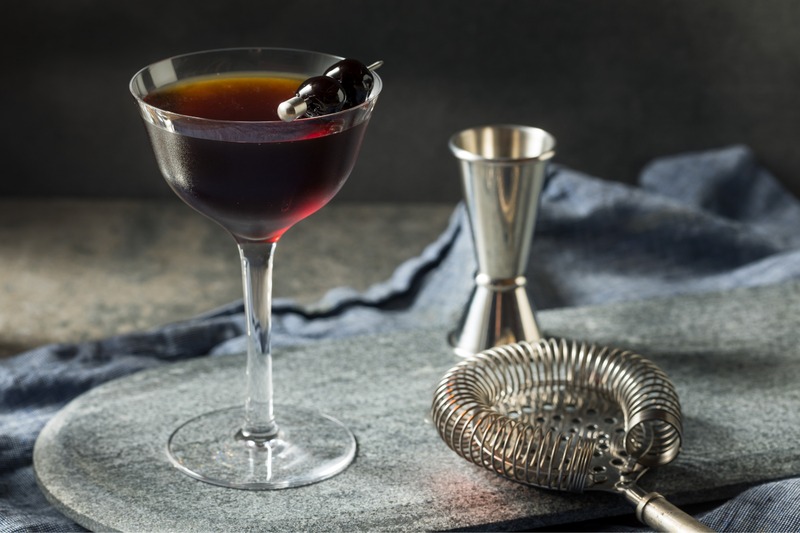 Black Manhattan
The Black Manhattan is a newer riff on the classic Manhattan, using Averna Amaro instead of sweet vermouth and rye whisky instead of Bourbon for that spice addition. Invented in 2005, this switch makes for a heavier, brooding wintry drink with notes of chocolate and spice. Perfect for a cold winter's night, or if you're seeking a winter cocktail recipe with a dark and mysterious quality.
Ingredients
2 oz rye whisky
1 oz Averna Amaro
1 dash Angostura Aromatic Bitters
1 dash Orange Bitters
Handful of ice
Maraschino cherry, for garnish (optional)
Steps
Combine all ingredients into a mixing glass
Stir with ice for 30 seconds
Strain into a chilled coupe glass
Garnish with a maraschino cherry and enjoy!
Amaro Nonino Quintessentia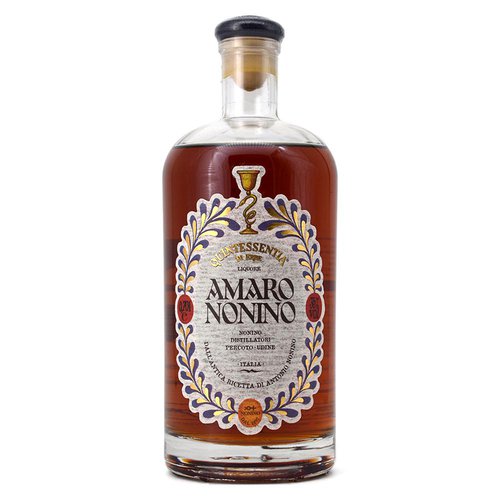 From the beautifully designed label and bottle to the contents within, Amaro Nonino Quintessentia is one of the most elegant expressions of amaro around. Founded in Friuli, Italy in 1897, Nonino is a true family business, with Benito and Giannola Nonino actively running operations with their daughters Antonella, Cristina and Elisabetta. 
Known ingredients in Amaro Nonino include bitter orange peel, cinchona bark, galangal, gentian, licorice, quassia, rhubarb root, saffron and tamarind. Amber in colour, it has a subtle herbal bitterness and gentle spice with primary notes of orange peel and caramel sweetness. It is the perfect Amaro to use in the Paper Plane cocktail, alongside Bourbon Whisky, Aperol aperitivo and lemon juice. 
Paper Plane
The Paper Plane has achieved a ubiquitous status among bartenders and at cocktail bars. The cocktail's New York inventor, Sam Ross, was really into the popular song "Paper Planes" by M.I.A. at the time, which inspired the name. It's a perfect bitter cocktail recipe for drinkers who are new to whisky —  a tasty demonstration in balance and flavour. If you're up for the challenge, fold up a teeny mini paper plane for garnish.
Ingredients
3/4 ounce bourbon
3/4 ounce Aperol
3/4 ounce Amaro Nonino Quintessentia
3/4 ounce fresh lemon juice
Handful of ice cubes
Steps
Add the Bourbon, Aperol, Amaro and lemon juice to a cocktail shaker.
Add ice and shake for 10 to 15 seconds - don't overshake, as you don't want to water it down.
Strain the cocktail into a coupe glass, and enjoy.
Amaro di Angostura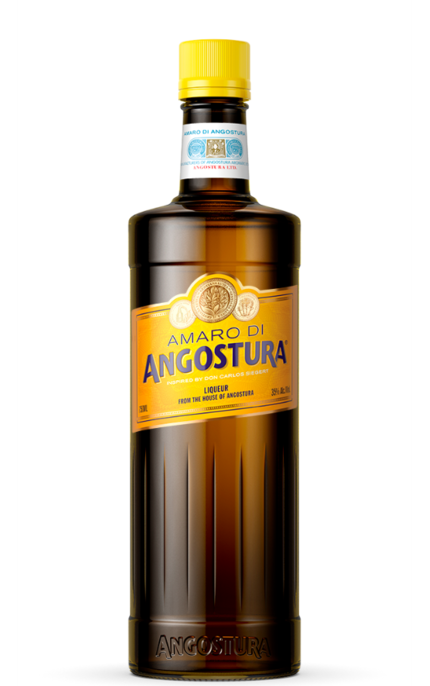 You've likely heard of Angostura bitters that are added by the dash to add bitterness and complexity to cocktails like Old Fashioneds. The House of Angostura, hailing from Trinidad and Tobago, is long known for their iconic, yellow-capped cocktail bitters invented in 1824, as well as for being producers of rum. They got into the Amaro game in July 2014 with Amaro di Angostura created by an all-female team. 
Just like the bitters, the recipe is kept a secret, but the House of Angostura has shared that Angostura aromatic bitters are blended with a neutral spirit to create the base of the amaro. It has a burnt caramel colour, with notes of Christmas spice, cinnamon, clove, nutmeg and cardamom with herbal, root beer sweetness. Using this Amaro makes for a great twist on the classic Negroni, or in an "Amora Amaro".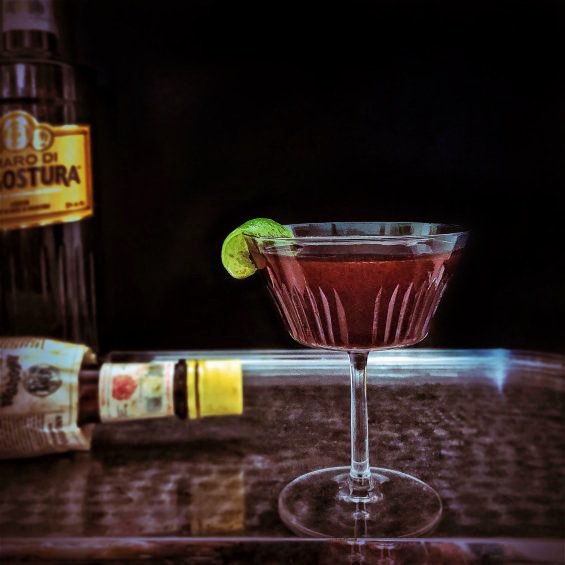 Amora Amaro
The Amora Amaro is a love song in a glass. The combination of Amaro di Angostura, Angostura Bitters, Lime Juice & Sugar Syrup is a perfect balance of bitter, sweet and sour notes and an ode to one's "Love of Bitter" in their cocktails. 
Ingredients
1.5 ounce Amaro di Angostura
0.75 oz Angostura Bitters
1 oz lime juice
1 oz simple syrup
Lime twist (for garnish, optional)
Ice
Steps
Add all ingredients to an ice-filled mixing glass and shake vigorously for 20 seconds
Double strain into a pre-chilled coupe glass
Garnish with lime twist. Enjoy!
Don't Call Me Sweet Pea Amaro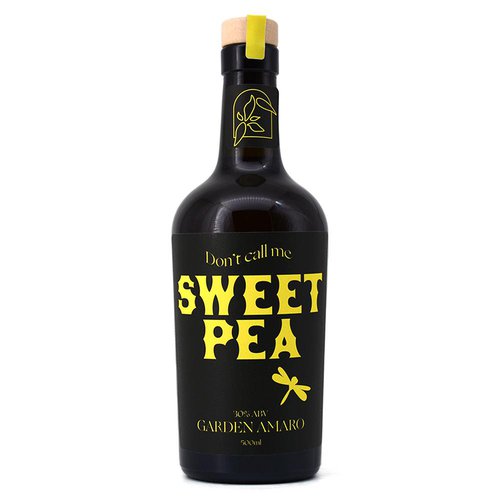 Now for an Amaro from a little closer to home! Field Notes  is a partnership between Faaiza Ramji, an entrepreneur curious about what the Prairies hold, and Lindsey Good, owner of a 100-year old farm in southern Alberta who is passionate about turning local crops into more products the world can enjoy. They craft the Don't Call Me Sweet Pea Amaro from distilled Alberta field peas and flavoured by prairie botanicals (garden sage, dandelion root, elderflower, among others). Herbaceous and bittersweet, this is a local take on an Italian classic. 
Sweet Pea Spritz
Add some fizz to your amaro with this simple recipe. And don't forget to shake your bottle of Don't Call Me Sweet Pea beforehand — during the filter process, some of the flavourful fibres get left behind. Shaking up your bottle ensures you get the full experience with all of the flavour!
Ingredients
2 oz Don't Call Me Sweet Pea Amaro
Prosecco
Ice
Strawberries
Steps
Muddle or blend up a few strawberries
Add 2 oz of Don't Call Me Sweet Pea Amaro.
Top with Prosecco. 
Wildlife Wildcat Amaro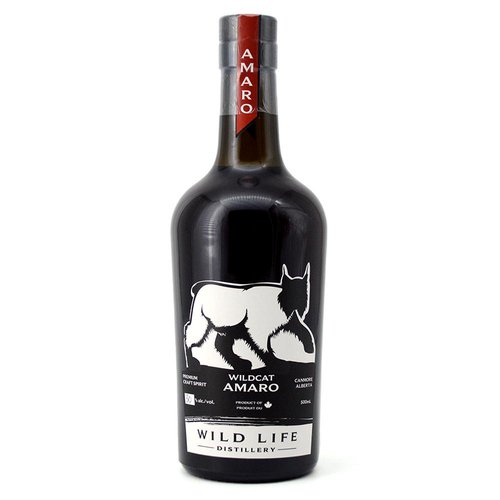 Another locally-made Amaro, the Wildcat Amaro from Wildlife Distillery in Canmore is a tribute to the Old World. They take their WLD Vodka and infuse it over a number of months with orange peel, lemon peel, vanilla, mint, wormwood, gentian and cacao. It is then blended with the Traditional Mead from the Fallentimber Meadery. This combination of herbs and honey makes it the perfect dance between bitter and sweet. Of course, we couldn't make a blog post about Amaro without including a classic Negroni recipe, and the Wildcat Amaro works perfectly in a Negroni!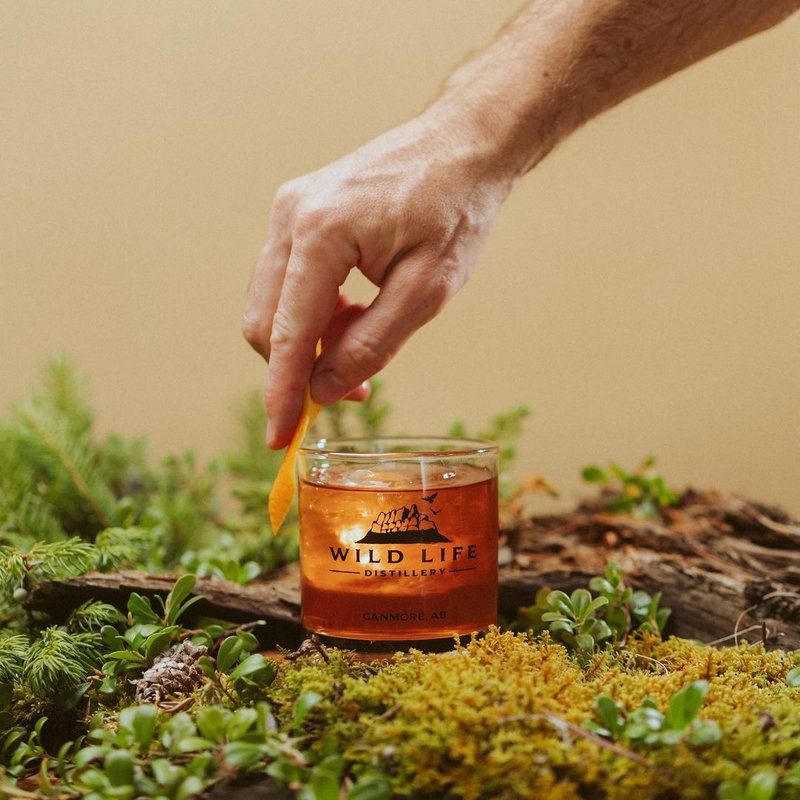 Wildcat Negroni
Ingredients
1.5 oz Gin
0.5 oz Wildcat Amaro
0.5 oz Campari
0.5 oz Carpano Antica formula vermouth
Orange peel (optional)
Ice
Steps
Combine all ingredients into a mixing glass with ice.
Stir for 10 seconds.
Strain into a rocks glass over fresh ice
Garnish with an orange peel, expressing the oils of the peel into the glass first.