We've previously gone over how to read a French wine label — now we're headed to another slightly confusing part of the Old Wine World and looking at Italian wine labels! 
Similar to France, there are certain wine producing areas where the wine is named after the region and not the grape. But there are also many cases where the wine IS named after the grape, and this can get confusing due to the hundreds of indigenous Italian grapes that aren't grown anywhere else, and that you may not have heard of before!
Traditional Wine Quality Designations
The great majority of Italian wines are labelled using the traditional designations — DOCG, DOC and IGT, which continue to be the most common quality designation found on labels today. These designations are found either on the label itself, or on a seal at the top of the bottle wrapped around where the cork is.
DOCG (Denominazione di Origine Controllata e Garantita)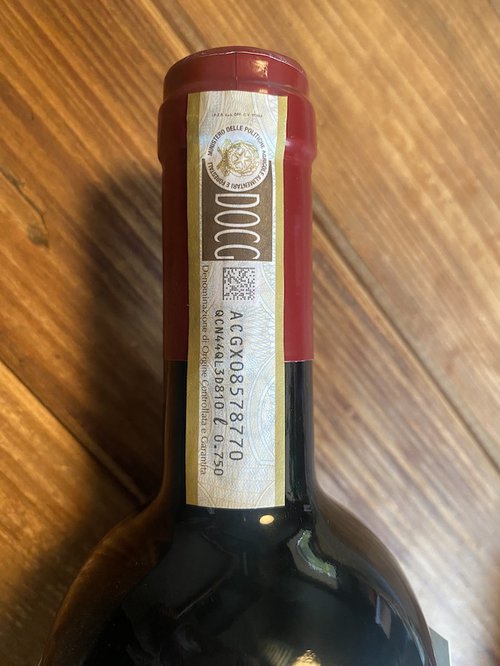 These are the wines at the very top of the classification system. They have high reputations and show intrinsic qualities inherent to specific, delimited areas in Italy that are usually smaller than most DOCs. DOCG wines must follow more stringent production criteria from the vineyard to the bottle than DOC wines. This often includes lower yields, higher planting density, higher alcohol levels and longer aging requirements. In order to be sold with the DOCG designation, the wine undergoes laboratory analysis to check that it complies with its set parameters. There are 74 DOCGs in Italy as of 2017. In short, purchasing a DOCG wine means you are getting a guarantee of quality and typicity for that delimited area. A DOCG usually exists within a DOC to delineate a region of superior quality; for example, Valdobbiadene DOCG is an area of superior quality for Prosecco compared to the larger Prosecco DOC.  
DOC (Denominazione di Origine Controllata)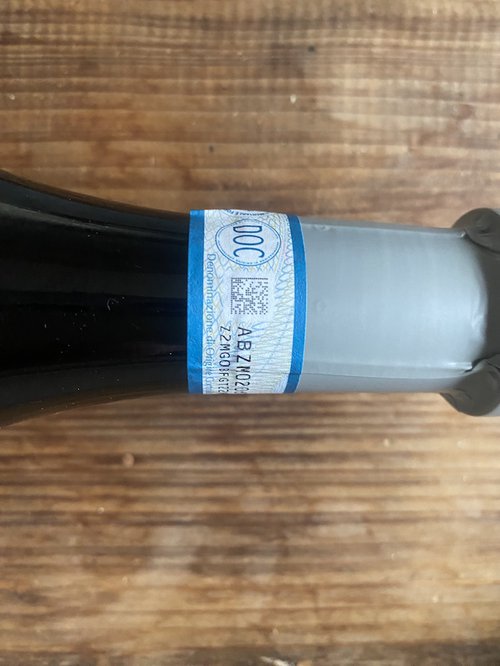 DOC wines come from delimited geographical areas but are not as small as DOCGs. They are made with stringent production rules, though not as strict as DOCGs, and are still tested for adherence to their set standards. Each DOC has specific requirements that include the types of wine that can be produced, and the entire production cycle (from vineyard to bottle) must follow the DOC rules. There are 334 DOCs in Italy as of 2017. 
Both DOC and DOCG wines will show the name of the producer/estate and the quality designation on the label, but are not required to name the grape variety. 
IGT (Indicazione Geografica Tipica)
This category is the middle level of the quality pyramid. They are defined by an indication of the geographical area where they are made, and these areas are usually quite large, ranging from an entire province or region to multiple regions or provinces. At least 85% of the grapes must come from the stated geographical area and the production process must take place within those boundaries. These wines usually show the grape variety and vintage on labels. Although regulated, the IGT level has less strict requirements compared to the DOC or DOCG categories. The IGT class offers more flexibility in terms of winegrowing area, grapes, viticultural decisions and winemaking practices. As of 2017, there are 118 IGTs.
Generic Wines, or Vini
This category refers to wines that do not show an indication of origin other than the country in which they were made. These wines can be produced from grapes grown outside of appellation boundaries or are blends of multiple appellations. The wines can be labelled in two ways: Wine, with an indication of colour (red, white or rosé), or Wine with the grape variety and/or the vintage, as long as 85% of the grapes are from the stated variety and or vintage.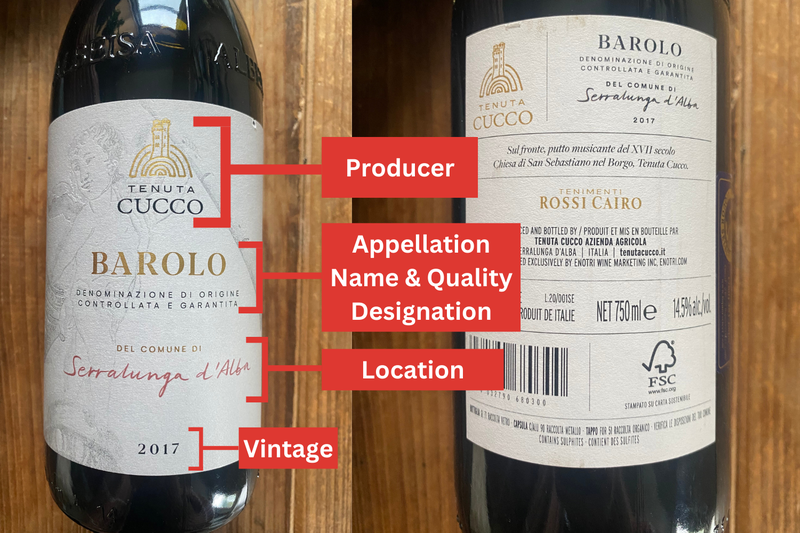 Mandatory Labelling Requirements
According to EU wine law, the following information must appear on the wine labels. Some of this information can be found on the front of the bottle, while others may appear on the back.
Name of the appellation. This may be a place (such as Babaresco) or a combination of a grape variety and a place (Barbera d'Asti DOC) or region/sub-region (Grechetto Umbria IGT). Note that in Italian, d' or di means "of" or "from", i.e. Barbera from Asti.
Name of the quality designation - DOCG, DOC or IGT.
Year of the vintage (harvest), unless it is a sparkling or fortified wine.
Name of the producer (often on the front) and their location (if not an appellation already listed, then the name of the town on the back of the bottle)
Other Italian Wine Labelling Terms
Unless you speak Italian, the wine labels can be hard to understand since they aren't usually translated to English! Here are some other labelling terms that you may come across when looking at a bottle of Italian wine:
Annata: the vintage
Bianco: white wine
Classico: a wine produced from the original historic winegrowing area of a DOCG or DOC
Dolce: Sweet wine
Frizzante: Semi-sparkling wine
Imbottigliato all'origine: Estate-bottled
Liquoroso: Fortified wine
Passito: A wine made from semi-dried grapes. Also referred to as "Appassimento" or "Recioto" wines.
Riserva: A wine that went through an extended period of aging before release
Rosato: Rosé wine
Rosso: Red wine
Secco: Dry wine (max 4 g/l sugar)
Spumante: A fully sparkling wine
Superiore: A wine with a higher minimum actual alcohol content compared to the non-superiore version of the same wine (0.5-1% more)
Vendemmia: Harvest or vintage
Vendemmia Tardiva: Late harvest (grapes picked later).
Vigna: A single vineyard
There's definitely a lot to know, and unless you plan on memorizing all of the DOCs, DOCGs and indigenous grape names, it's always a good idea to look up the wine on Vivino or Cellartracker to learn more about the wine style and grapes, or chat with a store associate to get their recommendations. 
A Few of Our Favourite Italian Wines 
We won't leave you hanging with your new knowledge of Italian wine— here are a few of our favourites that you can find in store at Sherbrooke Liquor, and as a bonus, practice reading the labels!
Cantine Lunae Etichetta Grigia Vermentino DOC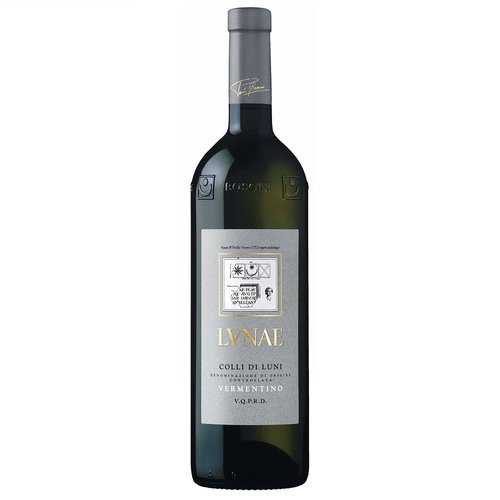 From the Colli di Luni DOC (nestled along the Colli di Luni mountains between Liguria and Tuscany), this 100% Vermentino is fresh, balanced and elegant, exemplified by floral and slightly fruity notes in the bouquet. It has an intense bouquet of citrus notes of lemon peel and lime, along with white peach, myrtle leaves and chamomile to complete the aroma. Grown near the Ligurian coast, it is soft and round on the palate, balanced between acidity and a pleasant sapidity. 
Prá Soave Classico Otto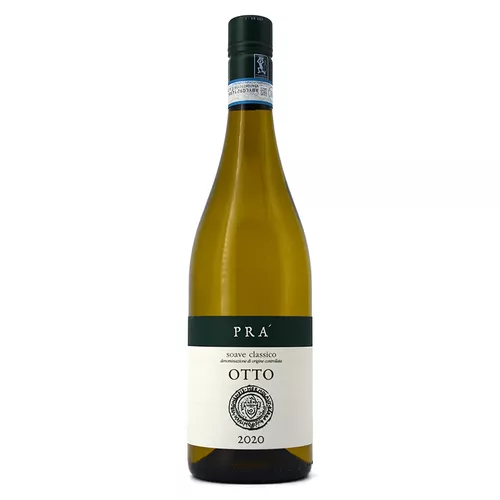 Soave is a DOC in the Veneto region and is one of Italy's most important dry white wine appellations. The Soave DOC must include a minimum of 70% Garganega grapes, with a maximum 30% of Trebbiano di Soave and/or Chardonnay. Top-quality producers tend to use a high proportion of Garganega, and many of the best wines, including the Prá Soave Classico Otto, are 100% Garganega. The Prà winery, although only started in the early 1980's, has come to be not only one of the top producers in the Soave appellation, but also one of the most important and visionary white wine makers in all of Italy. The winery is run by Graziano Prà, whose family owned their vineyards for generations but never commercialized the wines in bottles. This wine's bouqet is bursting with notes of flowers (hawthorn and jasmine) and yellow fresh fruits (drupe, peach and apricots). On the palate, the wine is medium bodied and flavourful, full of fruit and with clear mineral notes
Venturini Baldini Montelocco Lambrusco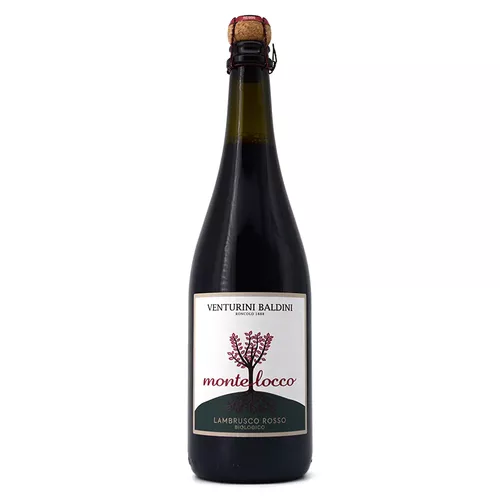 Lambrusco is a sparkling red wine grown in Emilia Romagna, one of the most fertile areas of Italy known for some of its most famous food products (Prosciutto di Parma, Parmigiano Reggiano, Balsamic Vinegar). In fact, the grapes for Lambrusco are also used to make Balsamic Vinegar—many wine houses will make both! From one of Italy's top winemakers, the Venturi Baldini Montelocco Lambrusco comes from the IGT of Lambrusco Emilia. It's fruity and fun, balanced by racy acidity, subtle tannins, and a refreshing chill, tasting of juicy black cherry and mediterranean herbs. 
Castellare Chianti Classico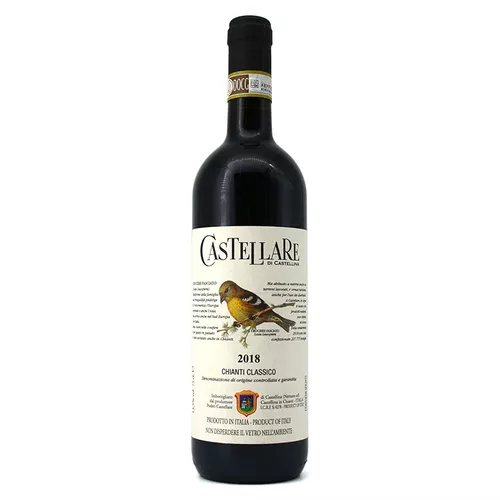 Chianti Classico is a DOCG in Tuscany, known for red wines that must be made from at least 80% Sangiovese. The Castellare Chianti Classico is a wonderful expression of the appellation and the most famous of Italian red wines, respecting tradition and the territory. Aged in used barriques for refinement while still letting the fruity notes come through, this wine is made from 95% Sangiovese and 5% Canaiolo. The nose is fragrant and fresh with pleasant hints of red fruit, licorice, black currant and a hint of vanilla. With a pleasant sweetness on the palate, it is round, soft and fruity with an elegant aftertaste. A perfect match for tomato-based dishes and hard, mature cheeses.
Luigi Einaudi Barbaresco DOCG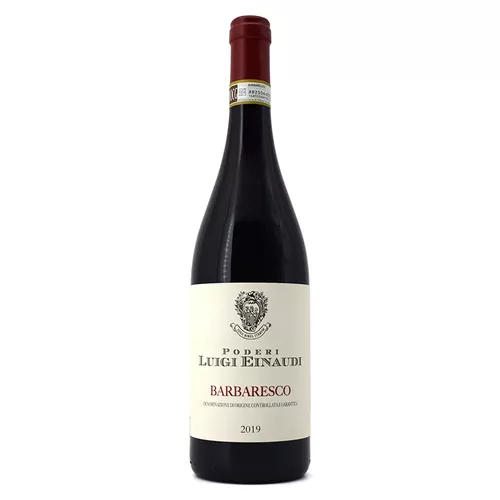 Barolo is often known as the King of Italian wines, while Barbaresco is Queen. Both are villages and DOCGs in the northern Piemonte region and are both made with the Nebbiolo grape, but produce similar but different varietal expressions despite commonalities in location, climate, soil and altitude. The Barbaresco winegrowing area is closer to the Tanaro River Valley than Barolo, and this proximity makes the area slightly warmer so the Nebbiolo grapes ripen earlier than in Barolo, and often more consistently. Barbaresco is commonly considered a bit lighter, less powerful, less structured and more approachable than Barolo. It is often described as more elegant and refined while still demonstrating the floral-earthy-tar character, high acidity and firm tannins of Nebbiolo. Even though Barbaresco doesn't always show the power of Barolo, it often shows greater finesse and consistency of quality and style. 
The Luigi Einaudi Barbaresco DOCG has an ethereal, pleasant and intense aroma. With a dry flavour, it has a full and delicate palate with a velvety, rightly tannic taste. This wine can be aged for up to 15 years to allow the tannins to soften further. Only a couple thousand bottles are produced every year.
-
Plus we have many more Italian wines from other regions available in store — ask us for a recommendation next time you visit us at either of our locations!